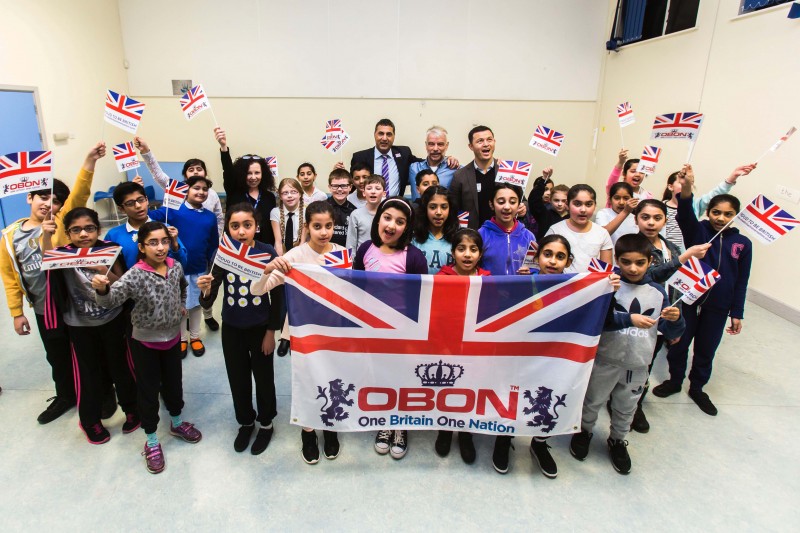 July 19th, 2016
Catapult PR Up For Award 24!
We are delighted to report that we could scoop its 24th award this year, having become one of a select few PR consultancies shortlisted for the equivalent of the industry's Oscars, the NW Chartered Institute of Public Relations' PRide Awards.
We are shortlisted in the Not-for-Profit category for our 'Count Me In' campaign for One Britain One Nation (OBON), an organisation that aims to bring people of every background, race, religion, gender and age together, as it promotes integration and national unity.
The 'Count Me In' campaign saw thousands of people, from across the country, coming together on June 10, to celebrate Her Majesty the Queen's official 90th birthday. The campaign reached out and interacted with schools, community groups, faith leaders, celebrities, politicians, police officers, Lords Lieutenants, city and local councils and many more individuals.
It also saw mosques across the country including a prayer to the Queen in their Jummah prayers on June 10 and inviting people of other faiths to join in the opening of the fast of Ramadan.
Our managing director, Jane Hunt, worked closely with OBON's founder, former Yorkshire police inspector, Kash Singh, handling both PR and copywriting and helping to direct OBON's strategy.
The CIPR PRide Awards this year received over 1000 entries, from 305 companies, 125 teams and 40 individuals. In total, 680 campaigns were assessed by the judges. The CIPR says: "The CIPR PRide Awards recognise outstanding work delivered for clients and employers across the UK. Winning a PRide Award marks you out as an industry leader."
Catapult will now head to a glittering award ceremony, at the Midland Hotel, Manchester on November 3, where the winners will be revealed.
Jane Hunt says: "We are delighted to be shortlisted for another CIPR PRide Award and to be one of relatively few consultancies to be in contention for this top industry accolade. We know it isn't easy to win, having been shortlisted for very many awards over the years. However, this could add the 24th award to our trophy cabinet, which is an amazing feat for a Lancashire PR agency.
"We hope this is another indication of how top quality PR is not just found in cities. We have been championing PR in coastal Lancashire since 1998 and are proud to fly the PR flag for the Fylde Coast."