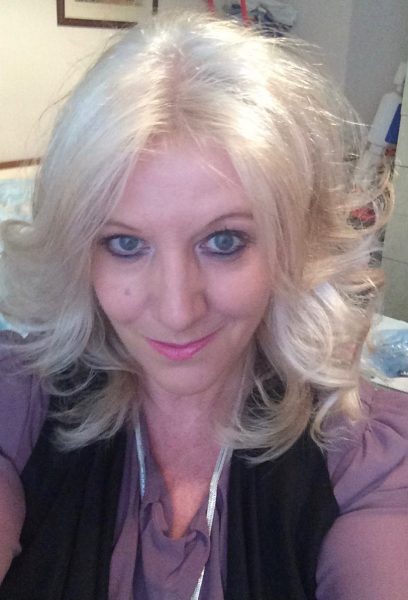 December 31st, 2016
The 'Best Bits' of An Amazing Year
So here we are at the end of the year – both the calendar year and the financial year – and it's fair to say we smashed our targets and adopted a 'nobody puts baby in the corner' attitude, putting ourselves firmly in the shop window and being confident enough to recognise that bigger and city-based agencies may make a lot of noise, but when it comes to results, we can take them on every time and usually surpass anything they can achieve. It's not how many people you have, or a city postcode, that matters, it's how hard you work at it and how quirky and ideas-filled you are.
It's been very easy for people to "find other PR people" to handle their needs in the last 15 years. When Catapult started, I worked out I was potentially the only female sole-owner of a non home-based PR consultancy in the north west. Back in 1998, it was hard to set up a PR agency, particularly if you were a woman. Nowadays, every man and his dog thinks they can do it. Invariably, these agencies spring up and disappear very quickly. Journalists lose their jobs, dabble and then go back into journalism, or into in-house roles where they feel more comfortable and where creative ideas aren't so essential. We've seen it happen time and time again.
With 19 years under the belt come March, we've a longevity many others don't have – because we have constant elements and those constant elements have delivered the same highly creative, highly effective PR, year after year. I use the term longevity with a touch of sadness. My dear friend, Nigel Jay, ex-BBC newsreader and all-round good egg was one of the precious people we lost this year and he once wrote a note – about 14 years ago – talking about Catapult's longevity then. What would he describe it as now!
But as a rurally-based Lancashire-based agency, your light can stay hidden under a bushel. This year, after several of happily working just with smaller businesses, we took the decision to get out there again and challenge for bigger things. This seems to have worked very well indeed and we've already got a great platform and new potential accounts for the start of the year. Businesses are blown away when we slap examples of our results on the table, when we go to pitch. You can't argue with evidence.
We've also extended our PR reach this year, with bases in both Northumberland (Ashington) and Dorset (Bournemouth). The push behind those is just about to start, so that's another exciting growth opportunity.
But it's the end of the year and so time for some 'highlights of the year'. Here they come.
January
– We had our first meeting with Cumbria's Living Heritage, explaining how we would implement some exciting ideas. We did just that, generating some fabulous coverage for this cluster group of Cumbrian heritage attractions, historic homes and gardens. Putting together our 'Heritage Pastport' was great fun and proved a really great PR tool. The real highlight, however, had to be GinFest at Aspect Bar and Bistro in Morecambe, hearing how busy they had been thanks to the exposure and walking out with a 'Sorry Father I Have Ginned' badge!
February
– If anybody had said we'd have a brilliantly successful year back in February, we'd have probably been quite cynical. Upgrading Apple software led to complete and utter operational trauma, with a full resolution only happening six weeks later after we flummoxed even the top IT brains at Apple! It was, frankly, not very funny. The highlight of the month was, therefore, a night in Hexham with Robson Green – or, at least, a VIP invite to the pre-view of Further Tales from Northumberland. Seeds were planted there for one of biggest triumphs of the year, even though news of post-operation complications nearly saw a quick return to Lancashire shortly after arrival in Northumberland. The second highlight was
March
– This was the month in which we entered the world of infant formula and other pharmaceutical research products, winning a Kendal-based account. This has been an interesting, legislation-riddled journey, but there's always something to do, that's for sure. Writing award entries is just one of those things and seeing the client a runner-up for a Lloyds Bank National Business Award (the Oscars of the business world), an Amazon Growing Business Award and two CN Group Business Awards was brilliant – especially as they became a CN Group winner as well! Having the M6 closed whilst trying to get to our first meeting was interesting too!
April
– By April, we were well and truly in the thick of the national and regional promotion behind the One Britain One Nation PR campaign to bring unity to divided communities. This was truly full-on, but we also managed to bring together a group of dynamic Northumbrian businesses, to assess whether our vision of a Northumberland Day – developed as part of our promotion of our client, Langley Castle – could become a reality. Our first meeting was held in this month and the vision delivered.
May
– There's no point denying that I just love pet PR – and, of course, simply love dogs – so having the privilege of promoting the brand new pet product, PetWeighter, was just brilliant. Watch this space for further public relations news relating to pet products during 2017. Acquiring our first Midlands-based client of the year was to be followed by our second (see December!)
June
– The highlight for June is probably related to a main highlight of the year – seeing a Leeds-based client, who had never used PR prior to working with Catapult, become a huge advocate for public relations, to the extent that it is often their preferred part of the marketing mix, taking priority over others. We have gone from promoting just one part of the business, to now handling everything from copywriting, e-shots and advice on design, to press releases, brochure and website writing and internal comms. The second highlight would also relate to a Yorkshire-based client wanting PR to make a difference. Sceptics might have said our 'Floor de Yorkshire' concept couldn't work. How wrong they would have been!
July
– July's a difficult month to reflect on. Beyond that, we had a triumphant news story surrounding a Northumberland Day-focused 30th anniversary of castle ownership. One even had to go in front of the camera, rather than behind it!
August
– There were two highlights in August and both involved getting absolutely drenched to the skin, reminding me of days spent standing in fields watching pylons being put up or taken down, in fact. The first was the always-wonderful All England Open Stone Skimming Championships on Windermere – a typically wet affair – for which we absolutely smashed it, coverage-wise, and that's saying something given how much we always generate for this event (part of our CSR activity). The other was a superb walk along Hadrian's Wall with Wild Dog Outdoors – which, despite the drowning and having to traverse numerous flooded lanes and roads on the way to and from Northumberland, was absolutely amazing! I realised just how little history taught me at school – even though I went on to study history at Cambridge! In fact, this event takes the highlight of the year award and I'd happily do it again and again, no matter what the precipitation and mud!
September
– By now, we were realising that this was one serious year of achievement. We won a major new account, were asked to speak to insurance brokers at the Willis Towers Watson Marketing Seminar in Birmingham and were shortlisted for a Northern Marketing Award for our One Britain One Nation campaign. But the highlight – well definitely the most enjoyable bit – was the return of the Boho Chef, with whom I spent a glorious day in Roundhay Park in Leeds, where he was staging a cookery demonstration – cooking a pasta roll from scratch, in actual fact. The sun was out, the lake glistening, the photo prop ready for him to pose with it and that was the day I re-discovered the joy of sharing a dessert. Let's just forget all the travel issues he had en route from Bologna, due to British Airways!
October
– I may just have to have October 13th tattooed on my arm. This was the day I presented the Northumberland Day concept to a new group of Northumbrian businesses and received even more validation of the fact that this concept is phenomenal. Having had to explain that there was no funding available, due to Brexit, and having to adopt a Churchillian approach to adversity, I was rewarded by a big thumbs up and 'let's do it anyway'. I felt like I was floating on air that day. When we then announced the news and got the front page of the Newcastle Journal, plus the whole of page 3, not to mention coverage across all other NE media, it was just amazing. The responses since then have made all the endeavour worthwhile. After this, winning the Northern Marketing Award for 'Best Not-For-Profit' Campaign 2016, for the OBON campaign, was just the icing on the cake. Being nominated for the CIPR NW award for the same category was the cherry.
November
– Strangely enough, discovering I'm probably a Viking was my highlight of November! The fact that happened whilst being the recipient of yet more Northumberland Day enthusiasm was even better. It was a month of meeting with brilliantly enthusiastic people and discovering that some clients were returning in 2017. A weekend in Northumberland made it even better – not that I now feel at home there, or anything!
December
– Seeing your new business efforts result in something brilliant for 2017 is a really feel-good moment. We're about to start working with a major catering sector player, who was wowed by our results for others in their sector. We can't wait to get started. Added to that, we've quoted for what will be an absolutely stupendous project in late 2017/18, when funding is granted for it and its something we'd give our right arm to be asked to work on. Then there was a trip to the filming of a Question of Sport – wondering why we were the only people not dressed as reindeer or Mrs Claus (yes, we didn't get the memo!). It's been a great month, but an incredibly busy one. Who says December is a month of shut-down? Certainly not us!
Christmas has seen us working on a fabulous initiative on the ideas front, with copy for an innovative booklet now written and ready for approval. We've just got some award entries, pitches and new business materials to write and collate before January 3, not to mention pulling together press packs and releases. Busy from day one of the year to the very last. Just hope the accountant's suitably astounded, although we need to give a big shout out to Lisa Benson, because she's been an instrumental part of the success since we moved to her. Putting up with things, and hoping they'll change, isn't in our DNA any more. We've seen how short life can be. So don't stop us now. We're having a really good time.