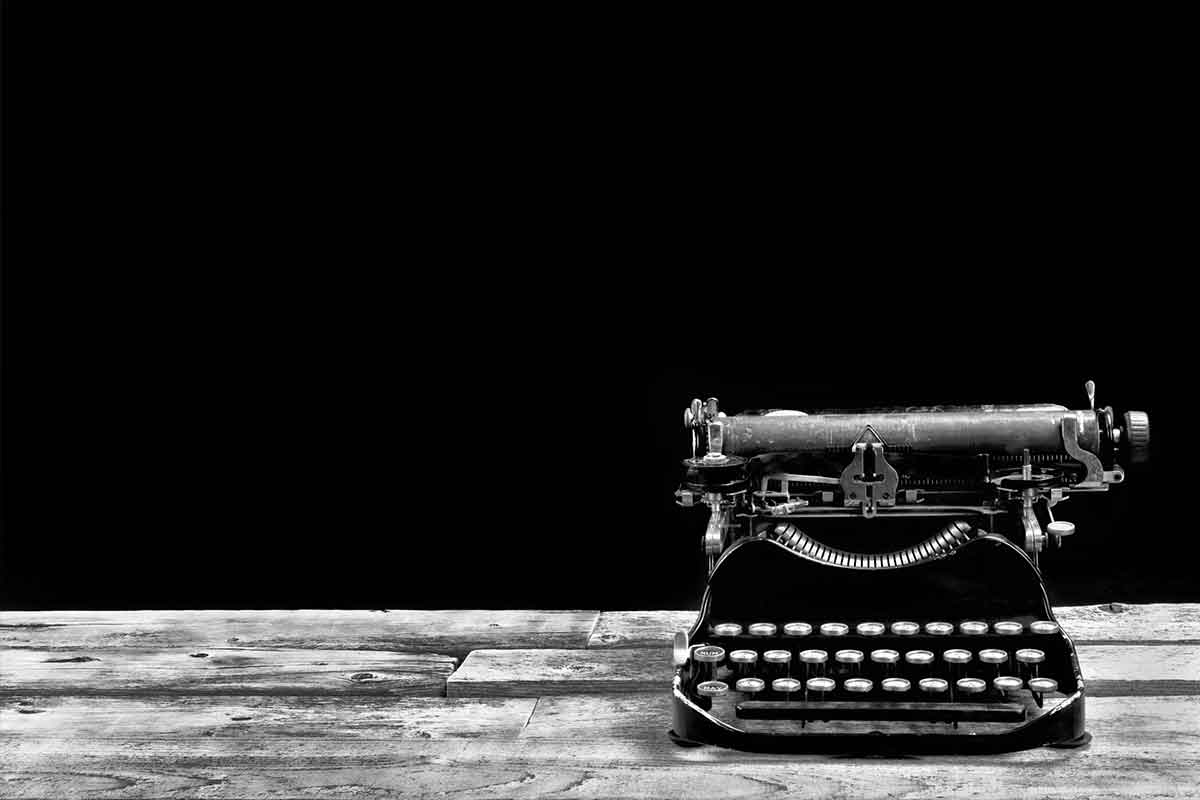 January 1st, 2020
2019 – the PR & Content Writing Year in Review
We've enjoyed a phenomenally successful year at Catapult PR, amazingly achieving every single stretching goal set at the start of the year, despite some of our plans being scuppered by suppliers not delivering parts of what had been the strategy on time, and external factors, (mainly noise related and out of our control) that held back our podcast development.
Those issues are behind us now, so we can perhaps fulfil the original strategy we had this time last year! In the meantime, here's a look at some of the highlights and lowlights from 2019.
January
It isn't great to start any new year with a chest infection but even worse when you then have to undergo a day's firefighter training and aren't at all prepared, having been told by your client that you are only going along to be the reporter for a story! How we laugh about it now! In all seriousness, the experience, particularly that in the dark, narrow, obstacle ridden, space-restricted 'rat-run', with an oversized helmet dropping over the eyes and a phenomenal weight of kit being worn, was one that will never be forgotten, for all the wrong reasons, but it did underline what our firefighters endure to keep us safe – and did result in a good story! Never again, though!
We were also finalists at the NW FSB Awards for the second year running, attending the final in Manchester on a snowy day in January.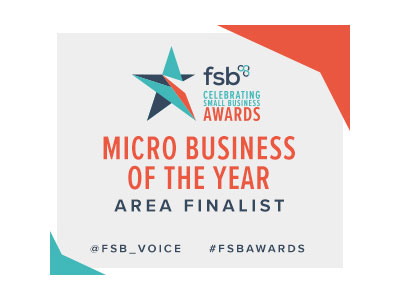 February
We managed a very tricky and awkward media call that was the result of being rather hoodwinked with a one-off client brief. We also managed to be in London at the time of the heatwave, sweltering in thick clothing, but soaking up the sun at some of London's iconic locations. Whilst here, we received a call asking us to work, once again, with two people who were formerly directors of one of our client's businesses. Having asked permission to do so, we did – check out what happened in November!
We also received two award shortlistings in the PRMoment.com awards, being finalists in the categories of Culture, Media, Sport and Travel Communications PR Campaign and the Community Engagement Campaign category.
And, we published our own research-based guide for UK visitor and tourism attractions, highlighting what the UK consumer wants of a visit to a tourism attraction, whether that is a museum, historic house, fun or amusement park, farm attraction or something else. With PR tips included, this has proved very popular and has already led to us working with more tourism attractions wishing to work with a PR agency specialising in their sector.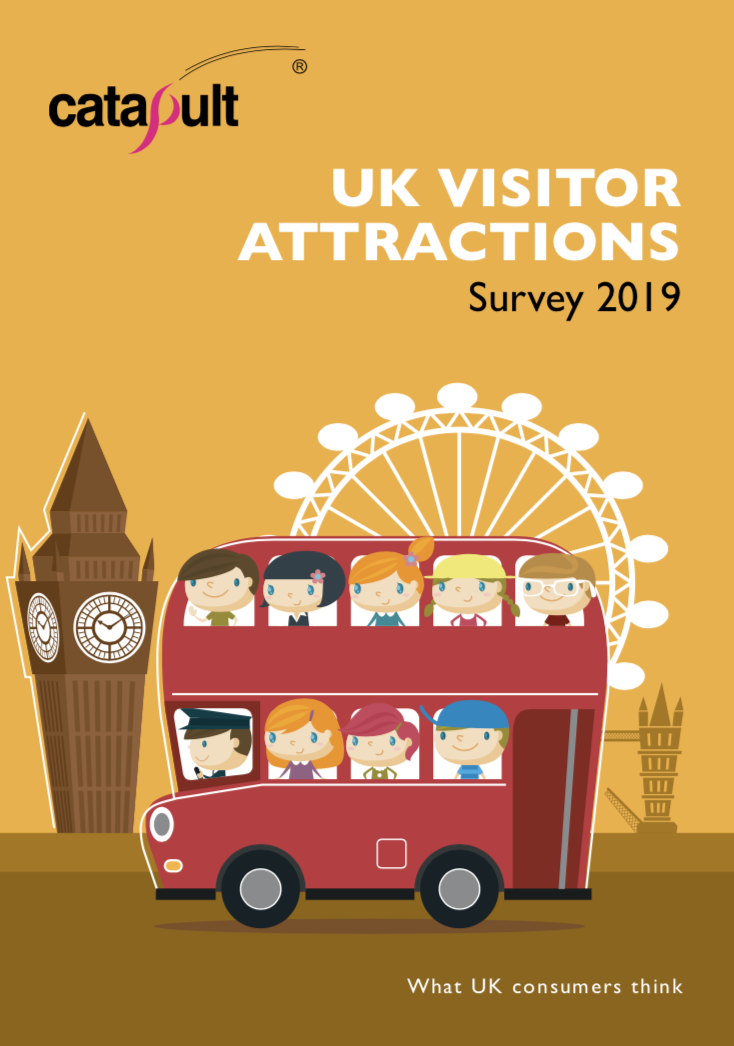 March
We finally got our new website, even though our 21st birthday had then passed, unfortunately. This was, therefore, the month in which we launched our own podcast!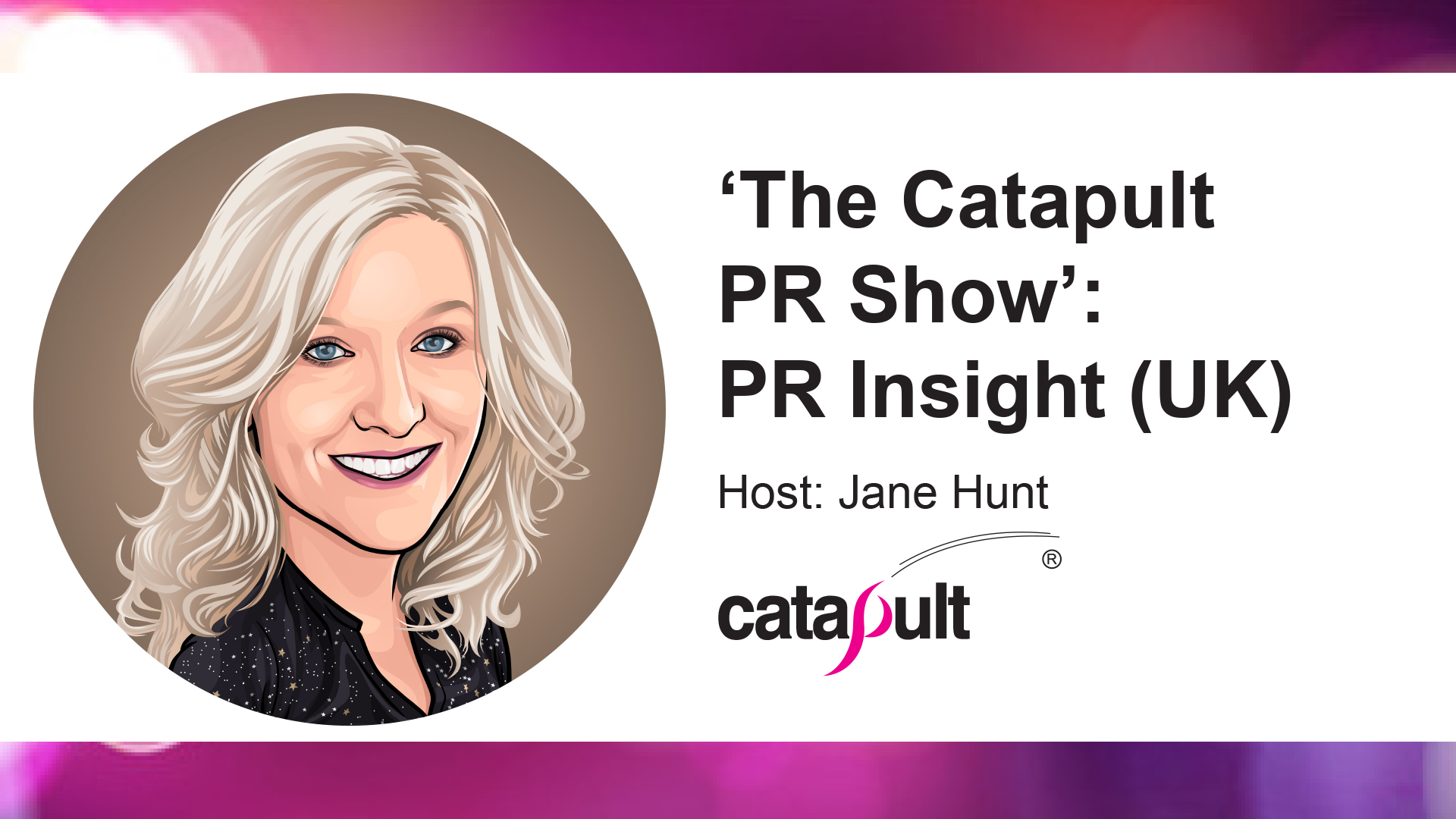 We headed off to the North Tourism Fair in Alnwick and not only engaged more people in Northumberland Day activities, but also spotted a very talented bear maker … and so the idea for mascot Northumbear was born, not to mention his best friend NElephant, who never forgets Northumberland Day! This isn't the only mascot Jane has created during her career. Did you know she also came up with the idea for Potamus, the Stoke City FC mascot?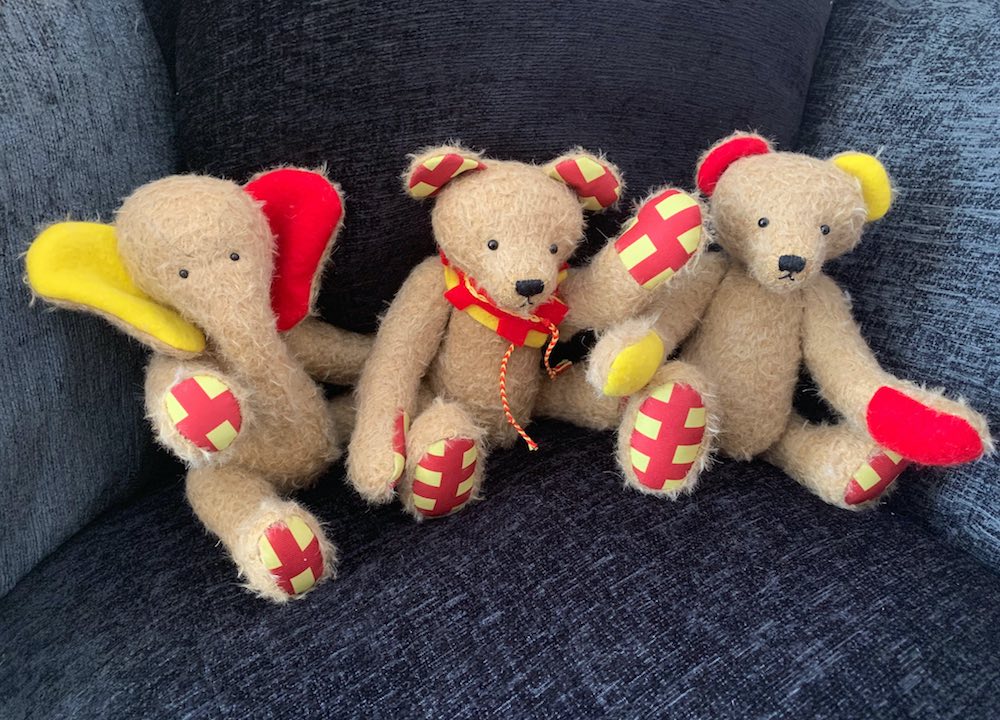 April
This was the month in which Emma started working with the team and when the national CIPR Excellence Awards shortlistings came out, again shortlisting Jane for Outstanding Freelance PR Practitioner – a title she won in 2012.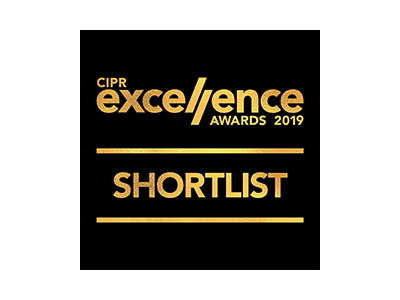 Northumberland Day plans were in full swing and Northumbear was taken out and about for various photocalls around the county, in preparation for the Facebook competition 'Where was Northumbear?" Easter, like most weekends and Bank Holidays, was spent working!
We were also shortlisted for 3 PRCA Dare Awards – Campaign Challenges, Best Integrated PR Campaign and Best Low Budget PR Campaign.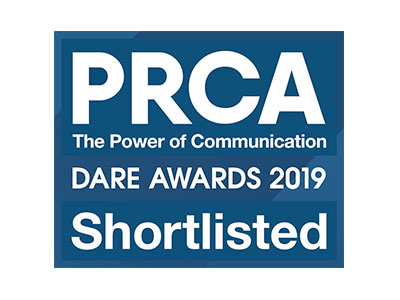 May
The month started with a CIPR Excellence Award interview at the new CIPR headquarters in London – very different from the former Russell Square HQ, where we've had three previous interviews for the national accolades (which led to wins in 2012 and 2018). As usual, Northumberland Day dominated May. We had a brilliant night at Hexham Racecourse, gained phenomenal engagement on Facebook and Twitter, caught the eye of the no. 1 author on Amazon, L J Ross, who supported Northumberland Day with a competition and, of course, went around the county, supporting events and unveiling our Rather Big Northumberland Day Flag.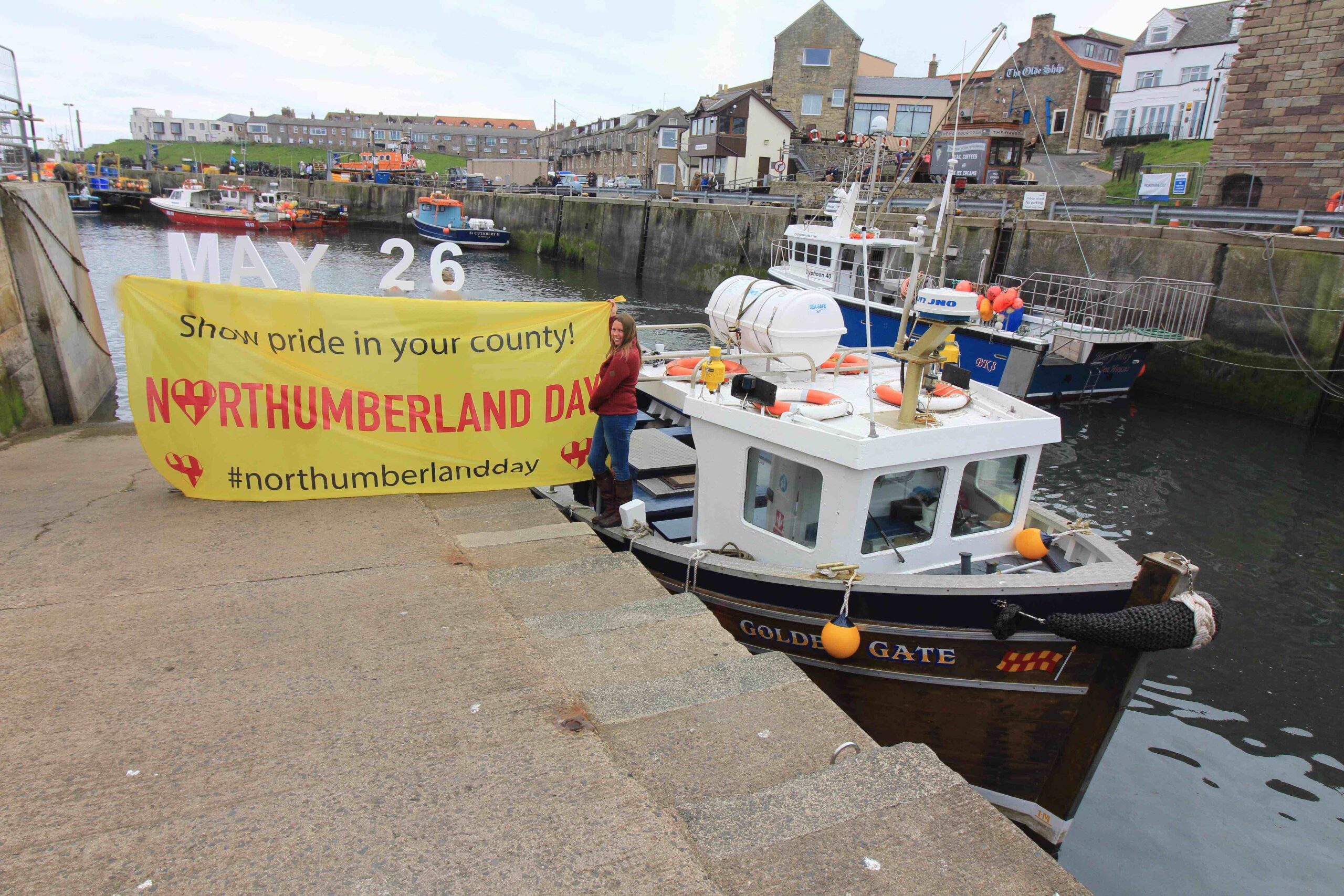 We also handled a launch of the new exhibition of Ian Lawson's 'The Shepherdess: One Woman Farm' photography and book – and then, by pure chance, met someone who'd been at school with Jane!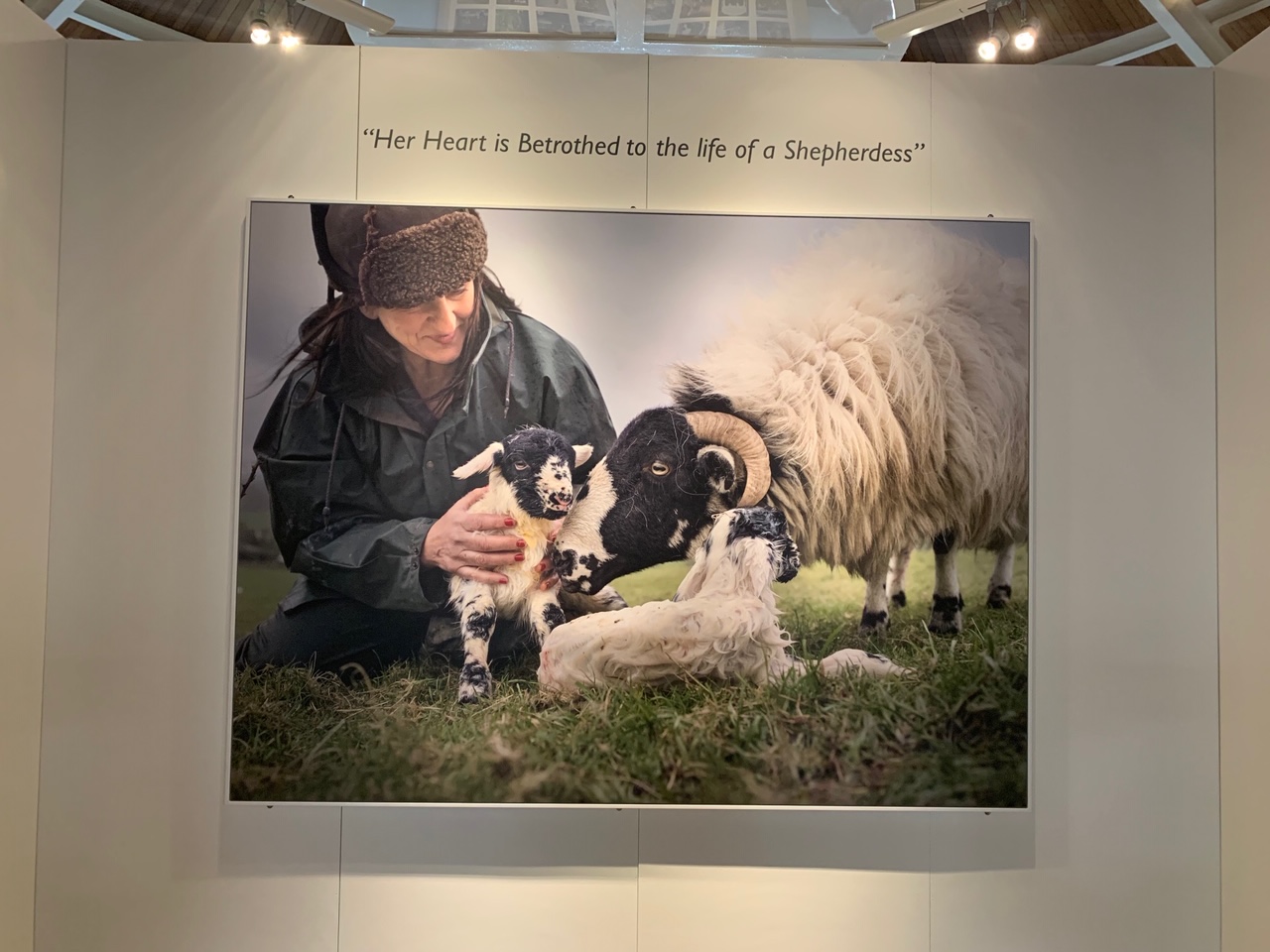 June
We started working with a new content-only client in Manchester, writing blogs about various insurance scenarios, had a bit of rest post-Northumberland Day in Salcombe, and had an idyllic meeting in Alnwick to discuss the Northumbie Awards presentation night 2019, which led to us having the event at The White Swan. We also gave a soft launch to our sister company, The County Day Company.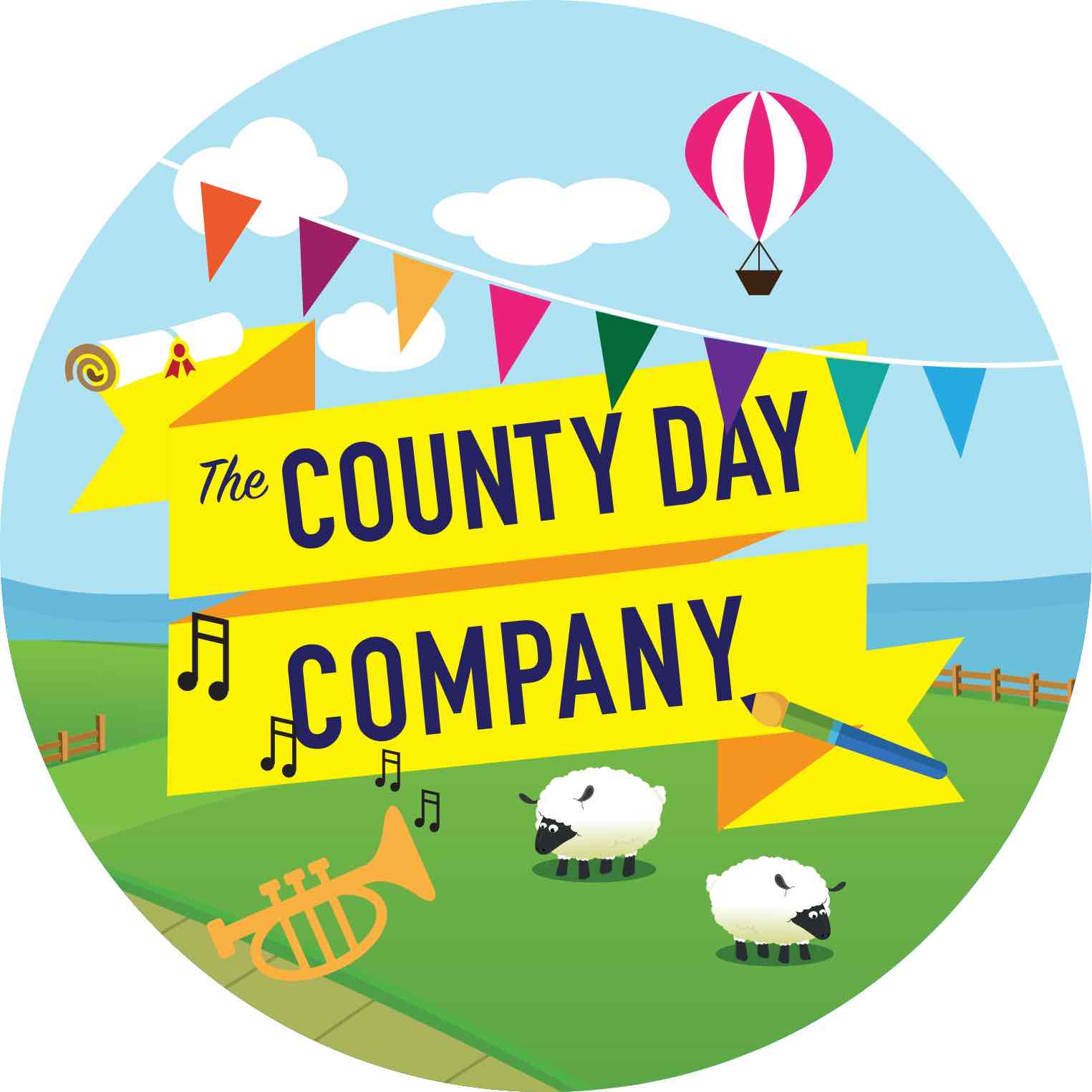 July
July was a month of enormous output – and one in which we learned we had secured five award shortlistings in the CIPR PRide Awards NW – for Best Social Media Campaign, Best Community Relations PR Campaign, Best Arts, Sport or Culture PR Campaign, Best Not-for-Profit PR Campaign and Outstanding Independent Practitioner. It was also the month is which we were invited to be the agency that would support World Animal Day 2019.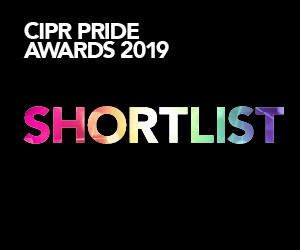 August
In August, our pet PR expertise caught the eye of a digital pet business in France, who then appointed us, to work with them as from October.
It was also the month, although we didn't know it at the time, in which we handled our last PR for the All England Stone Skimming Championships, again generating great coverage about the winner – Alex Lewis. We have since learned that the charity organisers are no longer going to run the competition, so after 11 or perhaps even 12 years of supporting this event with PR, it's the end of an era. After all the phenomenal coverage we have generated year after year, and our deep love of the event, we did shed a tear.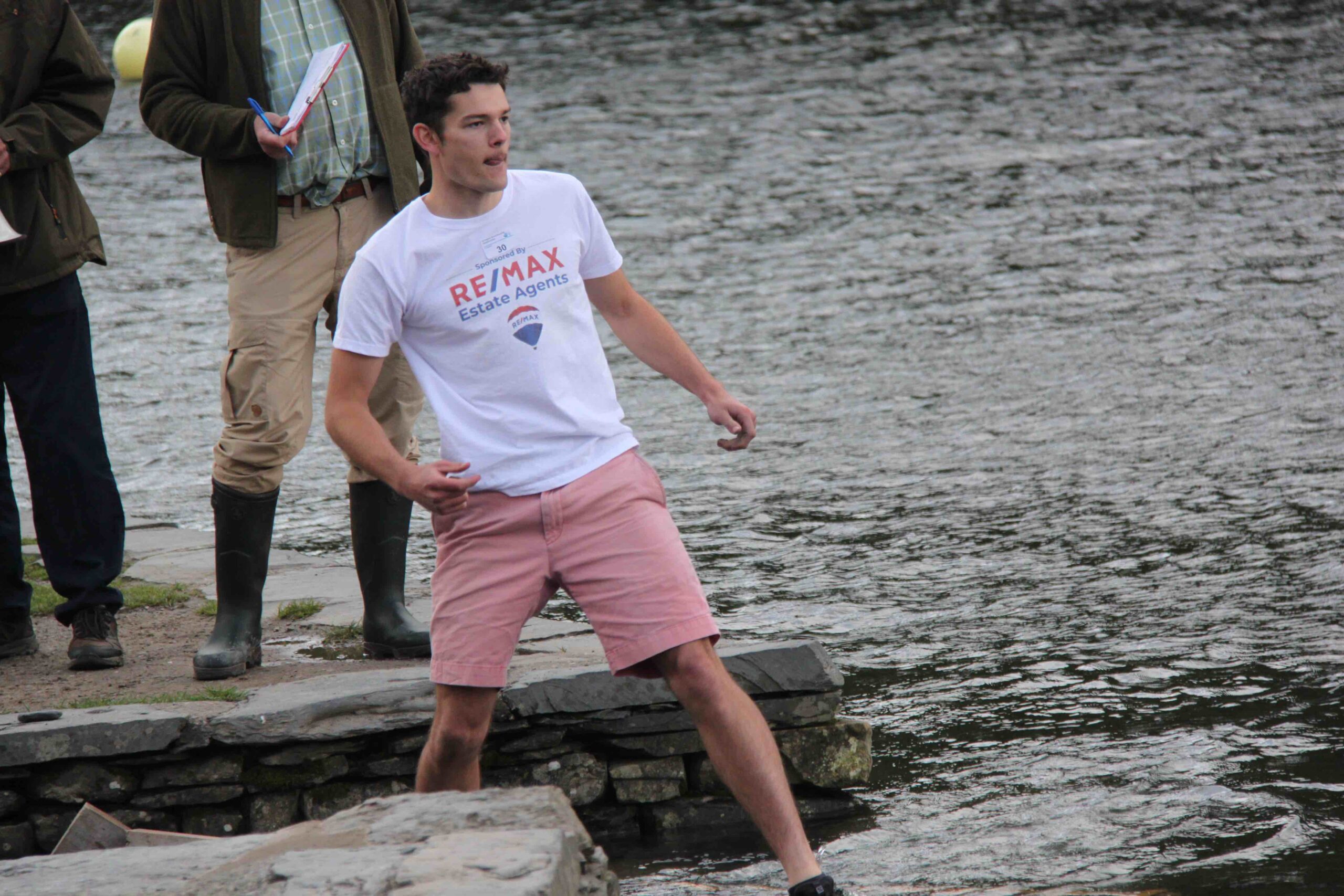 However, the hugely successful Northumberland Day 'Northumbies Awards' event, staged in Alnwick, was a brilliant morale booster, with more support than ever for the county day that does things differently. We will be launching some new initiatives in early 2020, as a result of the phenomenal support we gained.
September
After a pitstop in Bergamo, Monza and the Italian Lakes, which included the incredible experience of seeing Ferrari win at Monza for the first time in years, Jane got straight back into newsletter and content writing and generating incredible amounts of coverage, once media got back from their holidays.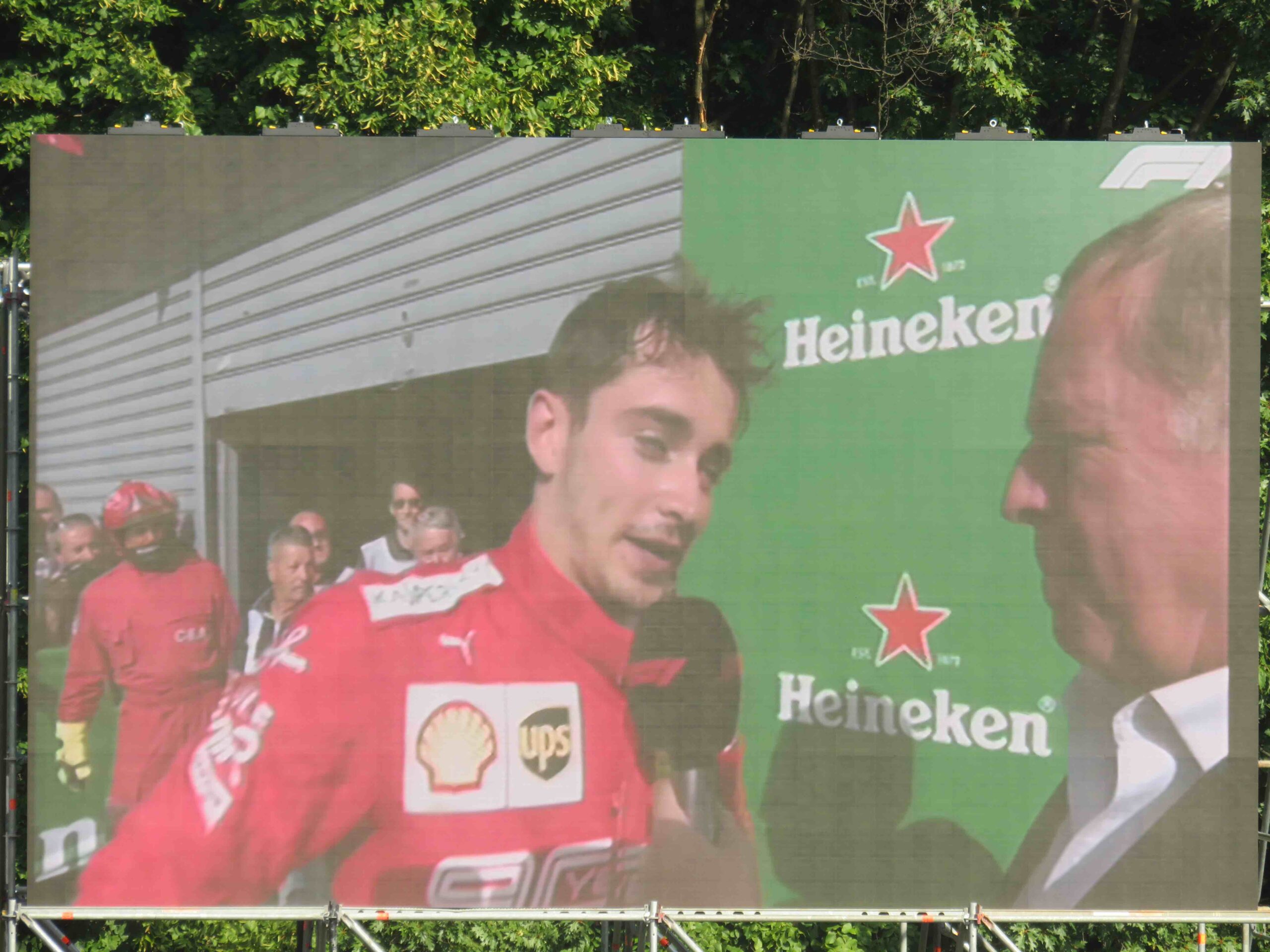 Somehow, she also found time to be accepted for a children's writing course that has seen her working on a book first written in 2015.
We also enjoyed a great evening of PR training at the CIPR event 'Meet the Media', staged in Chorley, along with some exceptionally good hotpot.
October
We invested in providing consumer clients with online media centres complete with lookbooks, press release and photo download facilities for media and much more.
We were also shortlisted for two awards at the fiercely contested and geographically broad Northern Marketing Awards – Best Retail Marketing Campaign and Best Not-for-Profit Marketing Campaign.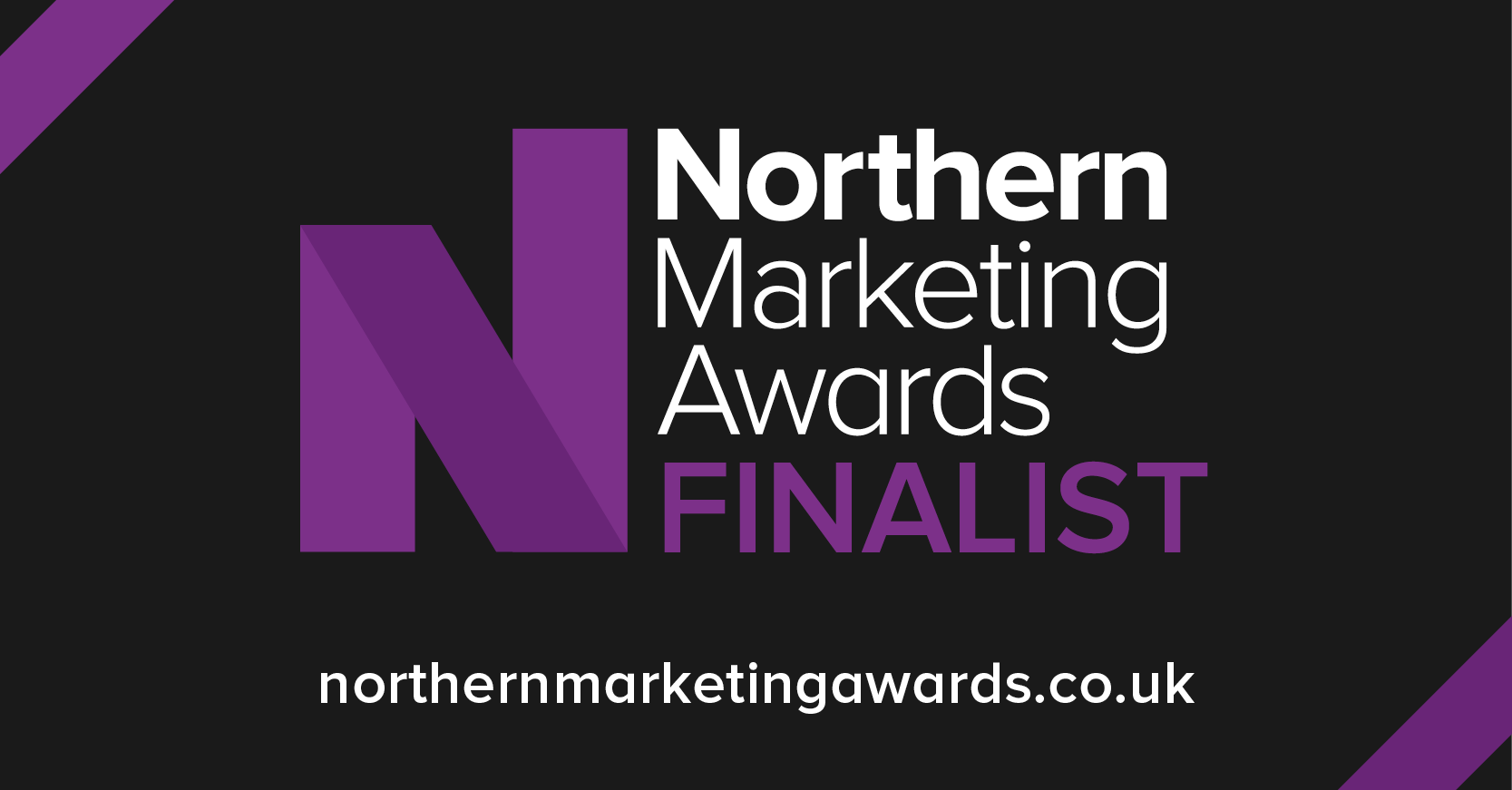 We ran the social media channels for World Animal Day for several hours and headed to the Gauntlet Group Appointed Representative Conference – this year in Harrogate. The day was filled with live tweeting from the morning presentations and then costume creation and modelling and branding and cocktail making challenges in the afternoon, plus a 30-minute run around Harrogate, capturing photos for a presentation that we then had to give.
The evening saw Jane socialising with many of the ARs she's written about over the months, being the Debbie McGee who handed the awards to the award presenter – and also somehow saw her scoop the Casino Royale prize for having accumulated most money in the casino (with the help of Messrs Arundale from Gauntlet HQ and Stubbsie from Rotherham!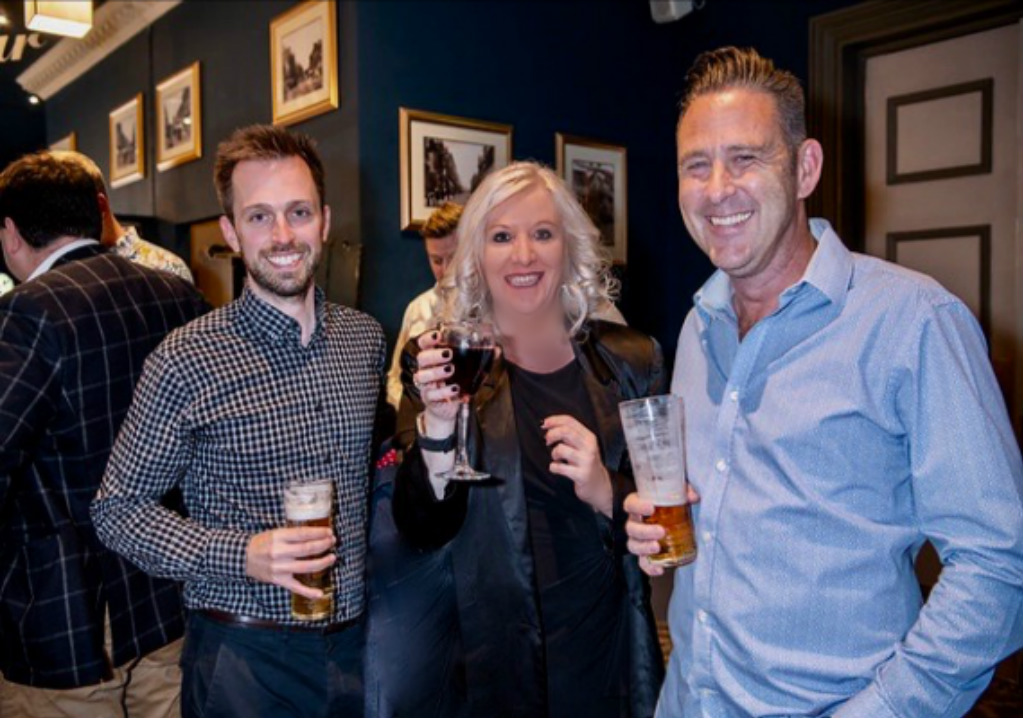 We also started working for our new Paris-based pet client, handling PR stories around the health benefits of owning pets and pet loss.
November
This was an action-crammed month in which we first headed to the 2020 Sorted conference in Northampton for two days, to get all of our content planning in place. This event proved so much fun, very much because of the great people we met who were fellow delegates.
Then it was a case of first going to the Northern Marketing Awards, where we picked up the Highly Commended Award in the Best Retail Marketing Campaign category.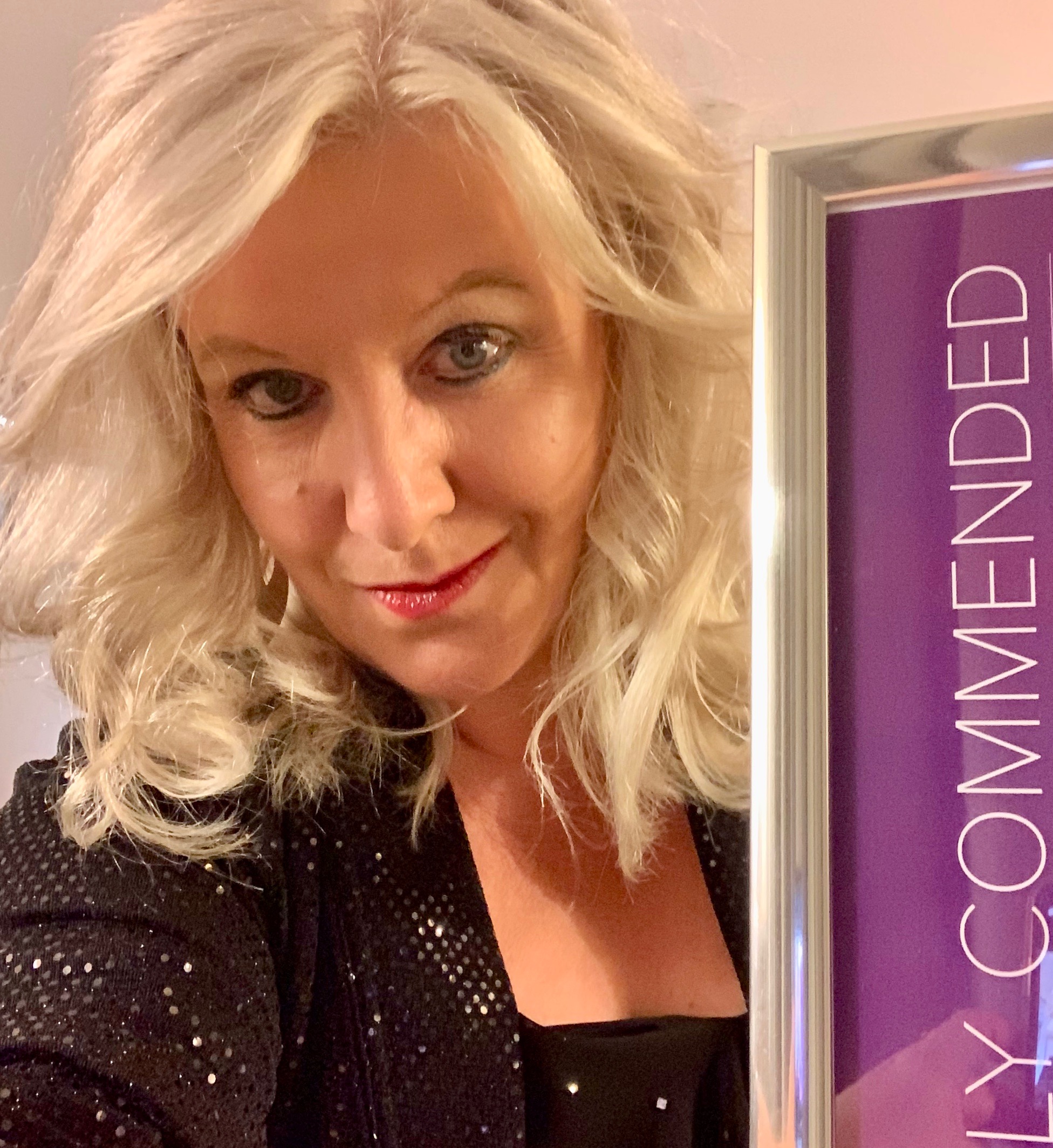 And then to the CIPR PRIde Awards, where we scooped Silver in the Best Community PR Campaign category and Gold in the Outstanding Freelance Practitioner category.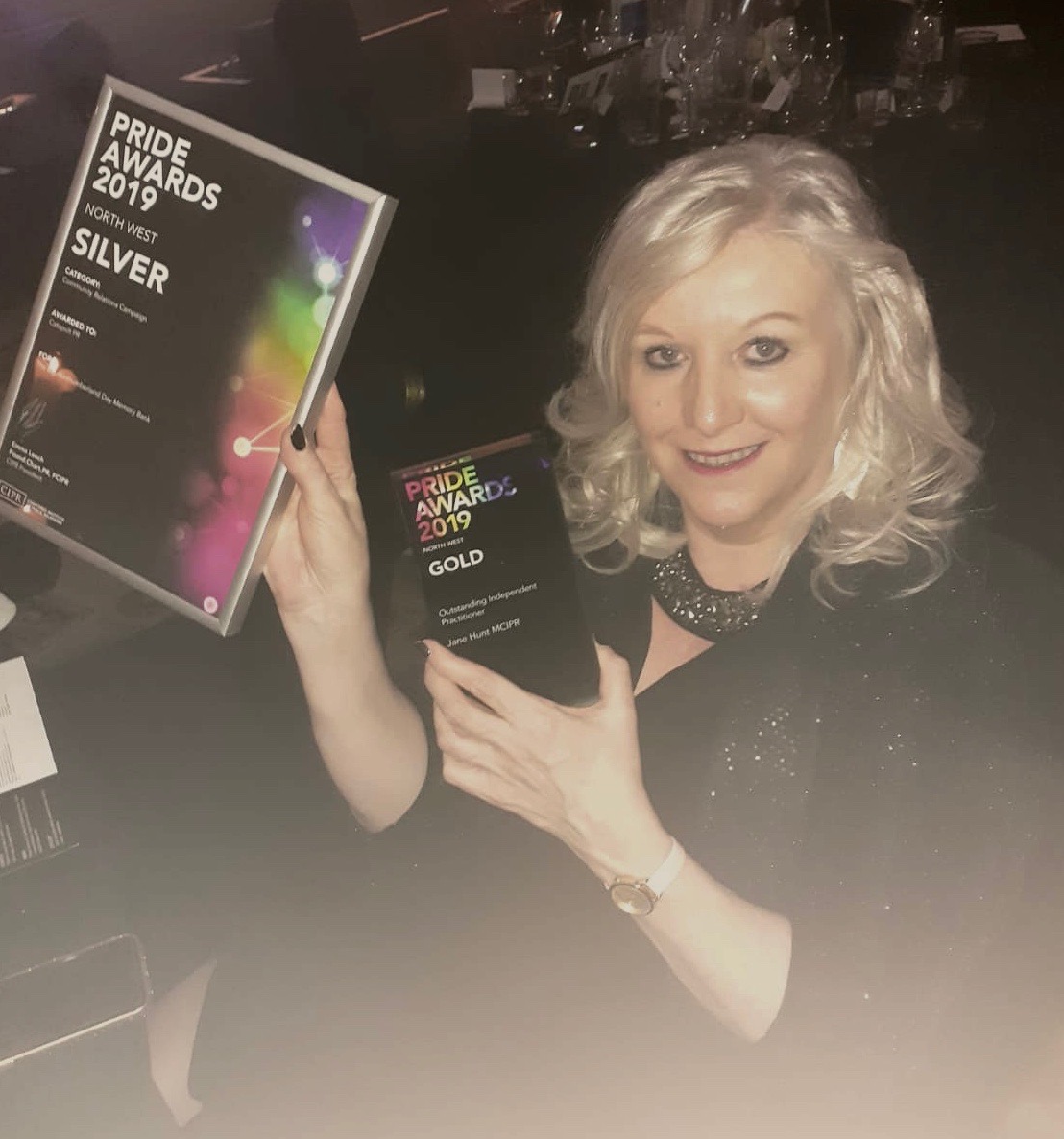 The latter was on the night of the Aspray national conference, also in Manchester, where we presented our year's work and launched an exciting new board game based around loss assessing, which proved phenomenally popular.
It was extremely rewarding to hear our client, for the second consecutive year, how impressed she is with Catapult PR and its hard work, content writing and creativity. It was also brilliant to meet guest speaker, John Inverdale. And, to add to all of this, we actually made it back from the awards for last orders with the Aspray franchisees, in the wee small hours.
But the month wasn't all about our awards. It's fair to say Jane spent the whole of one Friday night monitoring the Twitter feed from the Insurance Times Awards in London, to see how her concept of Wise Van Man had gone down with the judges, on behalf of her clients who only started their business in January 2018. We still wonder how on earth it took so long to serve dinner in the middle of these awards! To her delight, however, when the coffee cups had been filled, Catapult's clients scooped not just the Silver in the Commercial Lines Broker of the Year category, but also Gold in the Claims Broker of the Year – a phenomenal achievement for such a young insurance brokerage. And the judges specifically mentioned the innovative Wise Van Man campaign!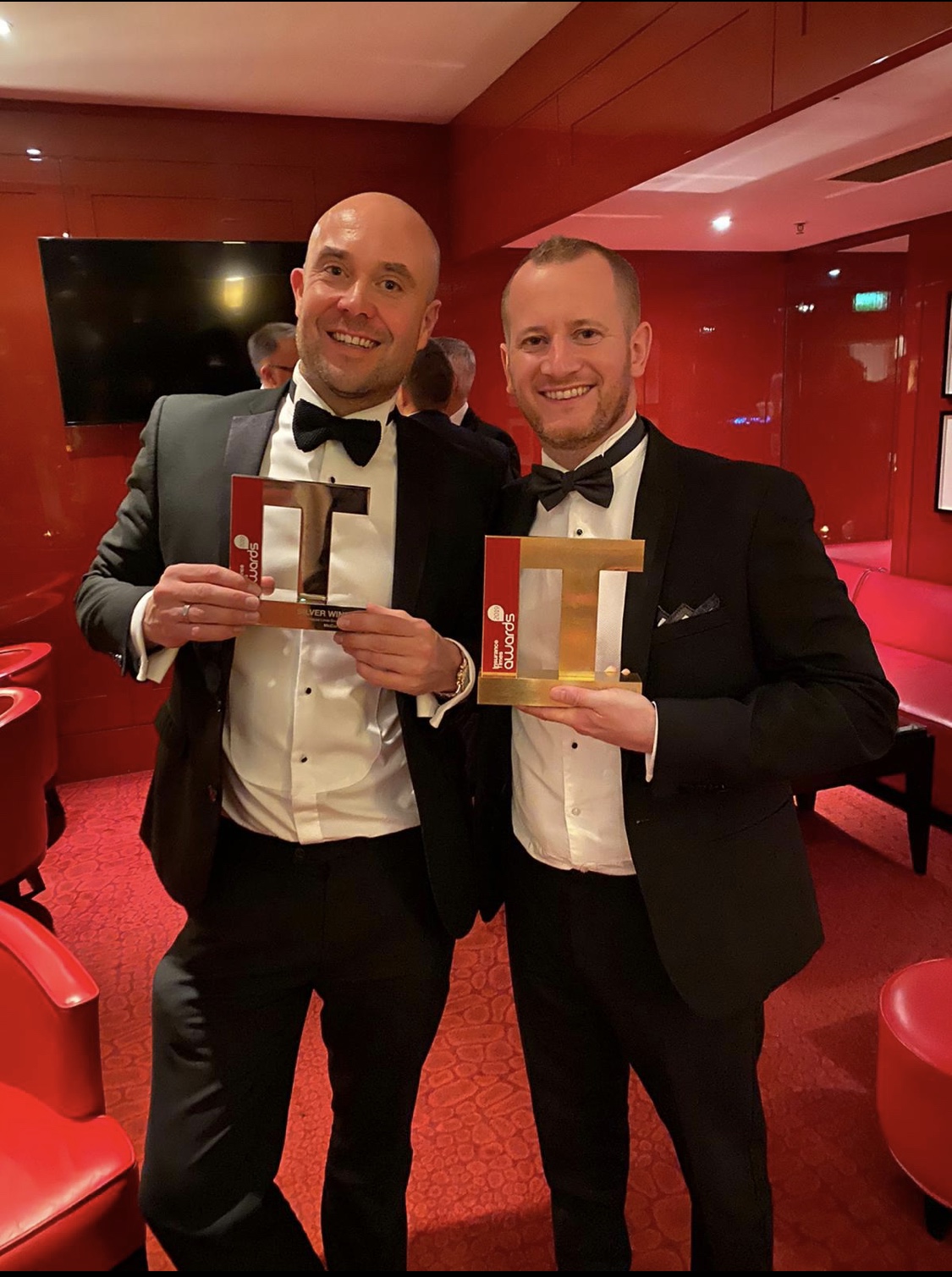 What was lovely, the following week, was to be presented with champagne and chocolates on arrival in Leeds, as a token of their appreciation. We don't recall this ever happening before.
December
December should technically be a quiet month, but it proved anything but, with us selling in stories and creating initiatives so that clients could appear in various national and regional titles, the most recent example being a Daily Mail story on December 30, for a fashion PR client.
Additionally, we have two new clients coming on board in January, because of the meetings and proposals prepared in December and we may well be extending our remit with two existing clients.
We found time to enjoy the hotpot Christmas lunch with the other businesses at Metro House, where one of Jane's old Italian class friends judged the Christmas outfit competition (which we didn't find time for!). The Metro House team have been phenomenally supportive this year, helping us to get some of our creative initiatives off the ground and mailers posted out.
So onward and upwards for 2020. If we do actually get a chance to enact our strategies this year, who knows what the year may deliver. But we don't think winning three awards and having another 11 finalist accolades was too bad for a year's work. Not bad for a Lancashire PR agency, based in Blackpool, anyway!