Catapult PR's contribution to the world of content creation is varied and dynamic, as well as strategic. Our content can stand alone, or be a means through which to create synergy between PR initiatives and direct communication with target audiences.
Just take a look at some of the content downloads and e-books we have written and you will quickly see the range of material that we can create. All these pieces of content have been suggested by ourselves, researched diligently and written in a creative, compelling or inspiring manner – always with the end-user 'avatar' in mind.
Sometimes, we go further and also work with a designer on the 'look', but that's the client's choice. Read on, to find out more and, if you would like us to write a content download for you, or need an e-book writer, please just email tellmemore@catapultpr.co.uk
---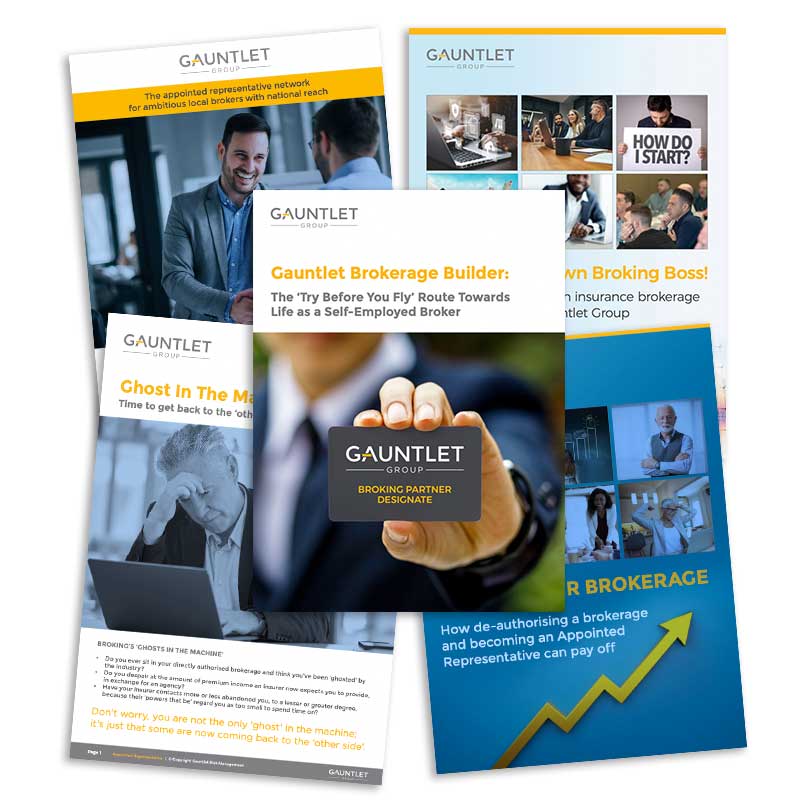 Gauntlet
Catapult PR has been greatly assisting with the recruitment of Appointed Representatives to the Gauntlet Group AR Network, by creating a number of downloadable booklets for those interested in the opportunity, as well as print content for distribution at exhibitions.
The booklets have been directed at insurance account executives, who wish to start their own brokerage, as well as existing directly authorised brokers who are under stress and need to reboot. We have also utilised our concept of 'insurance industry ghosting', to create special content that addresses smaller brokers who have been marginalised by insurers. Add to this collateral that we have written to help launch the new concept of Gauntlet Brokerage Builder and there has been a continuous stream of content delivered.
Some crossover activity has occurred here, as several booklets draw on quotes taken from podcasts that Catapult PR's managing director, jane Hunt, has recorded with Gauntlet. Powerful statements from the podcast transcripts have been brought to life in the downloadable literature, to add a 'voice' that runs through the literature.
All of this activity has seen Catapult recognised, at leading awards ceremonies, for Best Use of Content.
---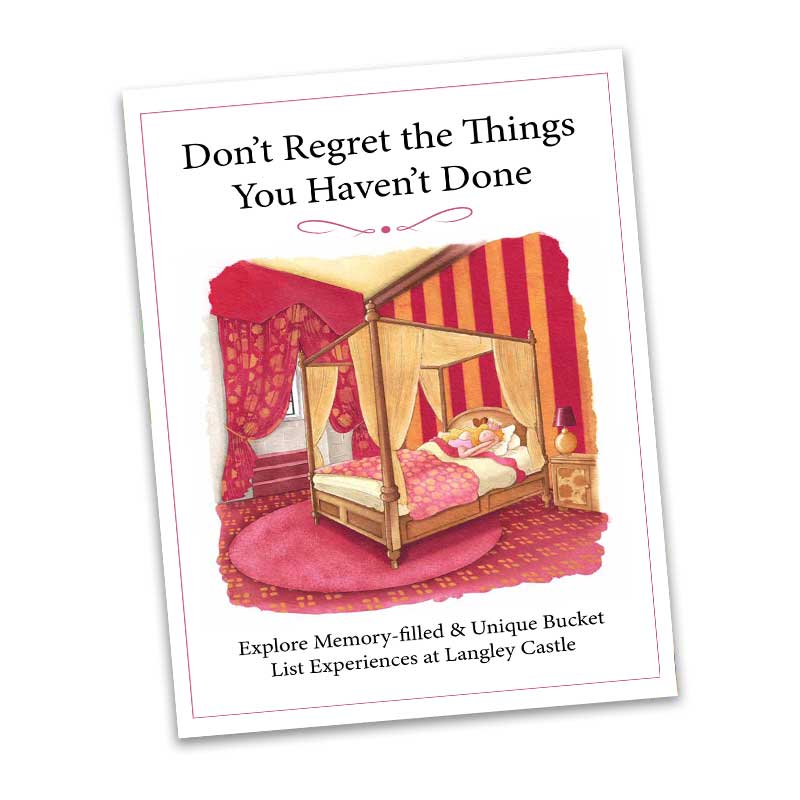 Don't Regret the Things You Haven't Done
Catapult PR has developed a downloadable booklet as part of a travel and tourism PR campaign based around a true story – of a guest who stayed at Langley Castle Hotel as part of his bucket-list. Having heard of this, we commissioned a research survey, to discover things that other British residents have never done, which could be achieved by staying at Langley Castle.
From there, we put together the Don't Regret The Things You Haven't Done booklet, also commissioning a delightful cover from Emma-Louise Clarke. This adds synergy with the Langley Castle Elopement Guide, which we also wrote (please see below), which also featured an illustration by this artist.
The new booklet is now a download at the Langley Castle website but is also at the centre of a media relations campaign, as part of our travel PR for this client. This is highlighting the research findings and encouraging tourists, from across the globe, to not miss out on the incredible experiences that Langley Castle can offer, whether that is sleeping in a four-poster bed, marrying in an authentic English castle or seeing the best example of medieval garderobes in Europe!
---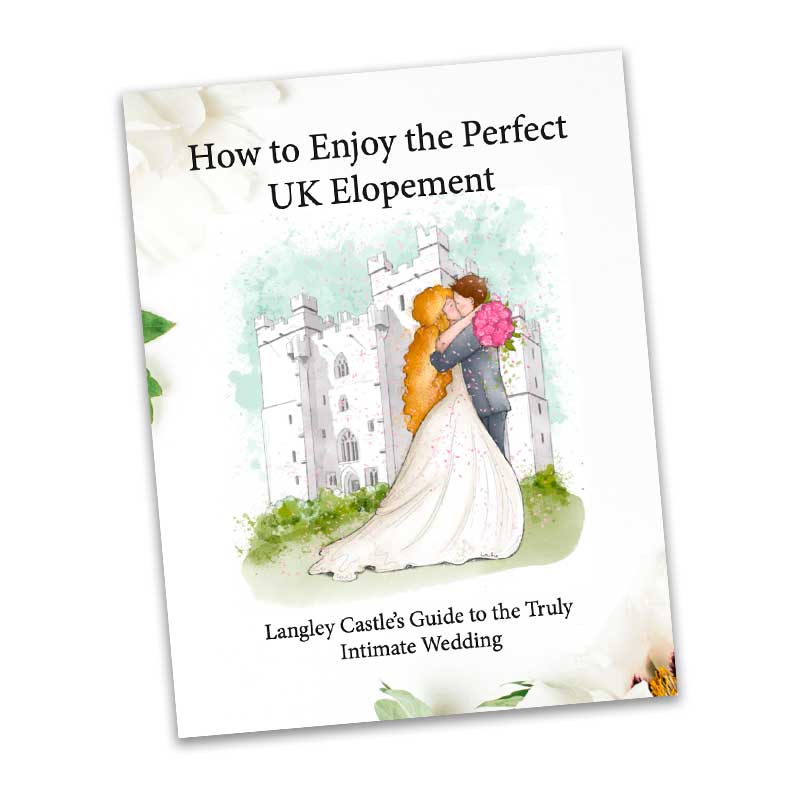 How to Enjoy the Perfect UK Elopement
This elopement guide was suggested to Langley Castle in Northumberland in late 2021, to help boost its bookings for exquisite weddings for two. We created it as an extremely useful download for any bride or groom wishing to consider elopement and packed it with practical advice about aspects including the legalities of elopement, the advantages and how to handle family sensitivities. We also included ideas of romantic locations in wider Northumberland for honeymoon visits. We then subtly wove in information about Langley Castle and why it is such a special venue for these mindfulness-filled weddings and commissioned a front-cover illustration, with Langley Castle as the backdrop. Suffice to say, just a few months later, weddings for two enquiries have soared.
---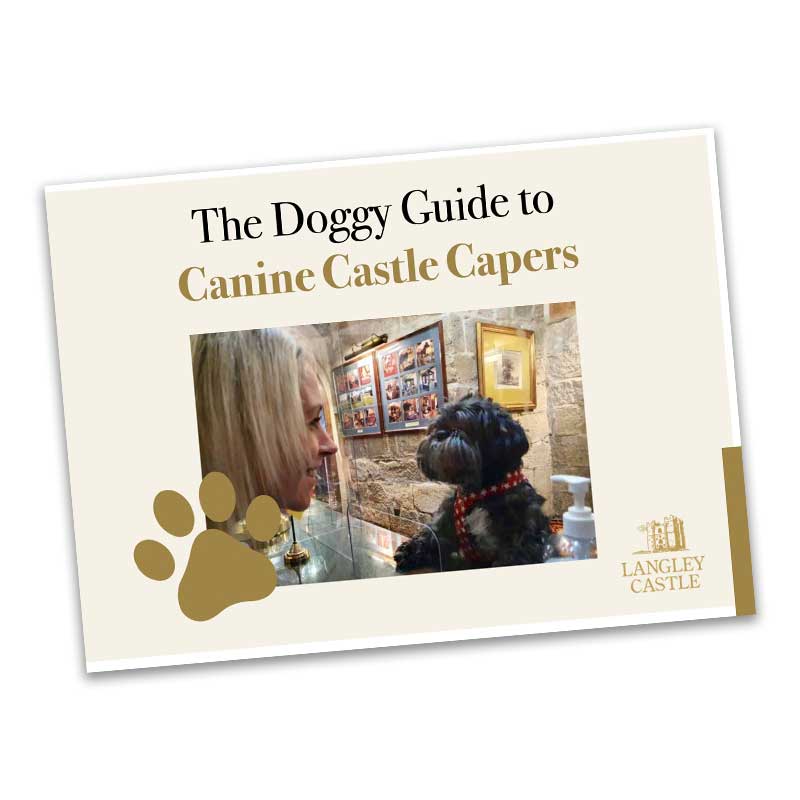 A Doggy Guide to Canine Castle Capers
This joyful publication is targeted at UK pet parents wishing to take their pooch somewhere special – an authentic medieval castle. We suggested this guide, to help our client tap into the booming dog-friendly travel market, building on our lockdown, national-headline-generating 'pooch smooch' idea. We built in quirky elements, including a Doggy Scents of Place guide, to help dogs sniff out the best scents in Langley's 10-acre grounds and included a Doggy Pawsport page, (show to get a treat at reception). A special Certificate of Stay accompanies this, so a dog can prove they enjoyed an authentic castle experience. Packed with added-value, in terms of ideas of dog-friendly locations around Northumberland, veterinary care and travel and safety advice, it should prove a huge hit.
---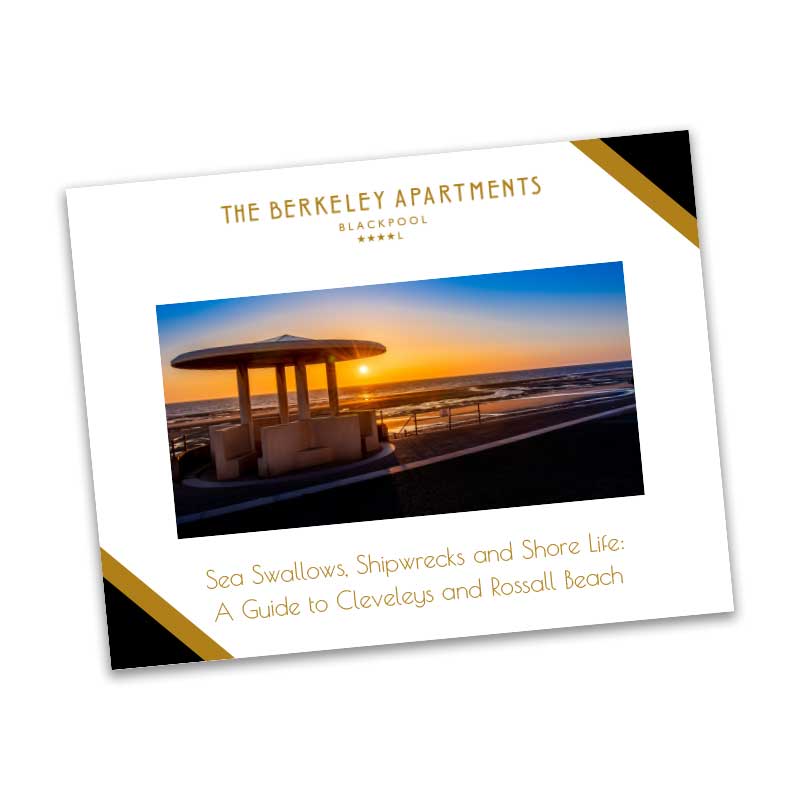 Sea Swallows, Shipwrecks and Shore Life
Created for a Blackpool self-catering apartment accommodation, this 2021 tourism download explores intriguing things to discover on Cleveleys promenade, including the amazing Sea Ogre, his paddle and Mary's Shell. Designed to shed light on other interesting places around Blackpool, the booklet is an added-value guest resource, but also a means of attracting the interest of anyone considering a visit to Blackpool and searching for information online. Regardless of whether they wish to satisfy their inner seadog and get on the trail of shipwrecks, or instead get out the binoculars to spot a petrified forest, the engaging content sells the whole experience. Catapult devised the concept, carried out extensive desk and in-person research and even contributed photographs, literally going the extra mile for the client.
---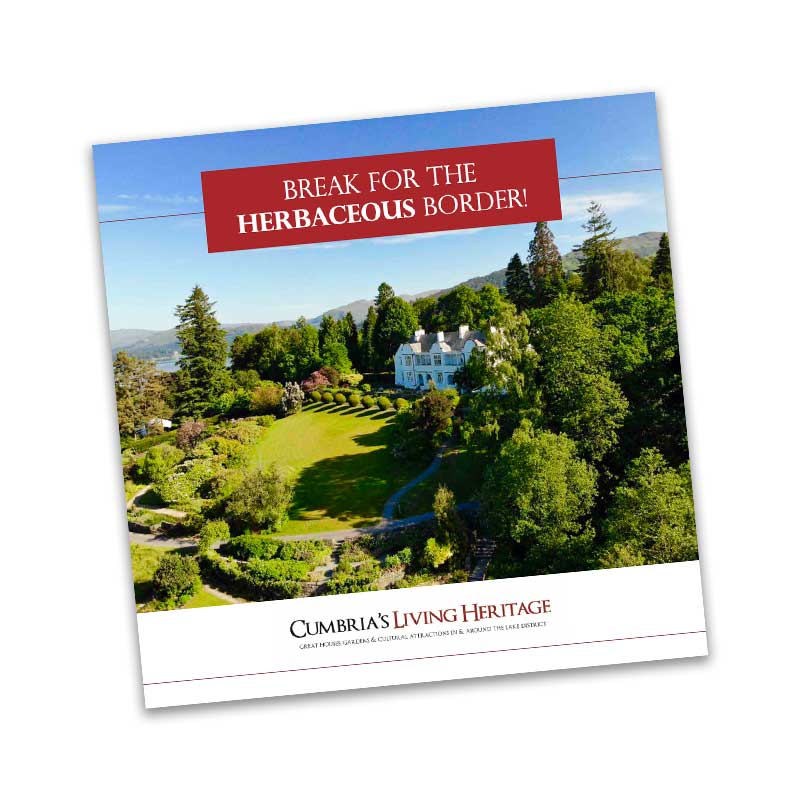 Break for the Herbaceous Border
To generate visits to 12 different Cumbrian gardens during summer 2021, and to highlight Cumbria's geographical location, just south of the Scottish border, we decided to concentrate on something often dismissed in one line of many gardens' descriptions – the herbaceous border – and create our 'Break for the Herbaceous Border' guide. Thorough research into each garden enabled us to bring each herbaceous border to life and to provide detail of other things to explore in each garden too, if you are a summer visitor. The fascinating content and glorious photography have provided the Cumbria's Living Heritage website with a brilliant content download for years to come and one which is already thrilling gardeners, thanks to accompanying PR in publications ranging from Horticulture Week to The Big Issue North.
---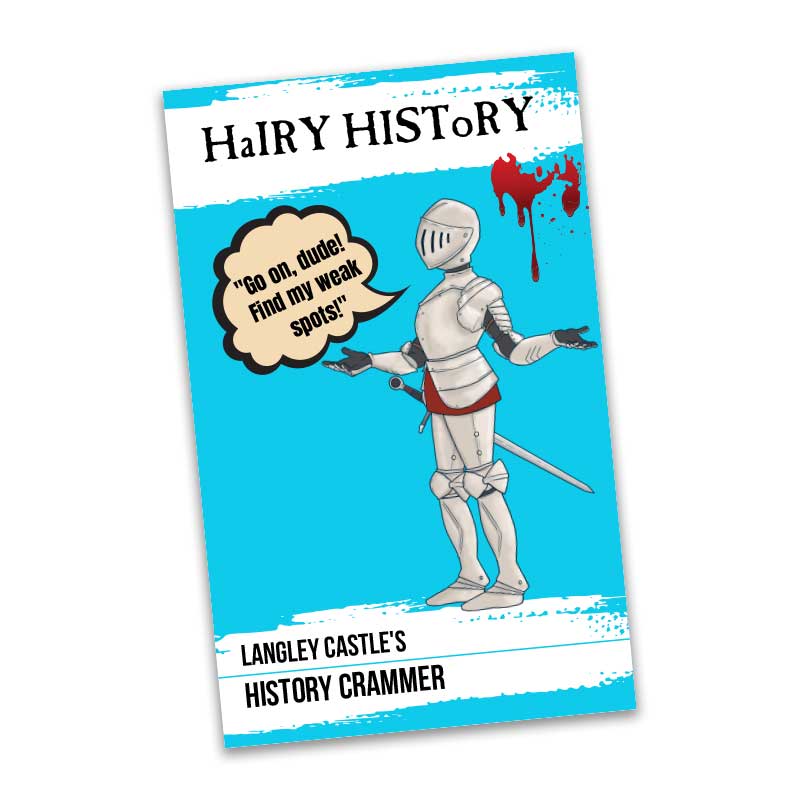 Hairy History
Having heard of the importance of the tourism edu-staycation in 2021, we did something truly unique and created our own edgy interpretation of our client's history, in a kid-friendly way. This not only ties in with some Key Stage History themes studied in the classroom, including Romans and the Black Death, but can also be used in conjunction with another feature of a stay at Langley Castle – a daily Battlements Tour. The booklet is a content download from the client's website and can be used by children ahead, during or after a stay, depending on when their imagination is sparked. Furthermore, it supports history-themed tours that can be taken from the Northumberland tourism accommodation, adding another brilliant aspect to a stay and one which is totally fun and not like learning at all!
---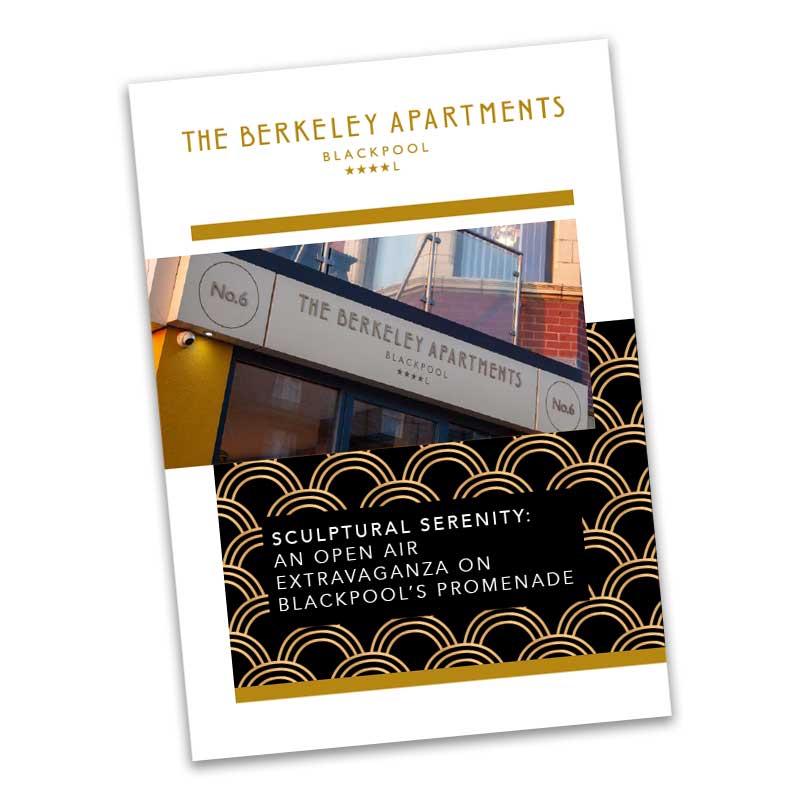 Sculptural Serenity
During Covid-19 lockdown, it was vital to stay in touch with prospective tourism visitors through virtual means, engaging interest and generating website visits. Offering suggestions of things to do under social distancing, in fresh open air and lots of space, was also key, which is why Catapult suggested this valuable content booklet, as a strategic marketing tool. The content download achieved both objectives, offering a guided 'tour' of sculptures and statues along Blackpool's promenade, travelling south from Gynn Square. With lots of photos, to bring the whole thing to life, the content highlighted all of the surprising things to discover, if you explore Blackpool's seafront. It's the key to unlocking a location in which having your own space can be easy to do.
---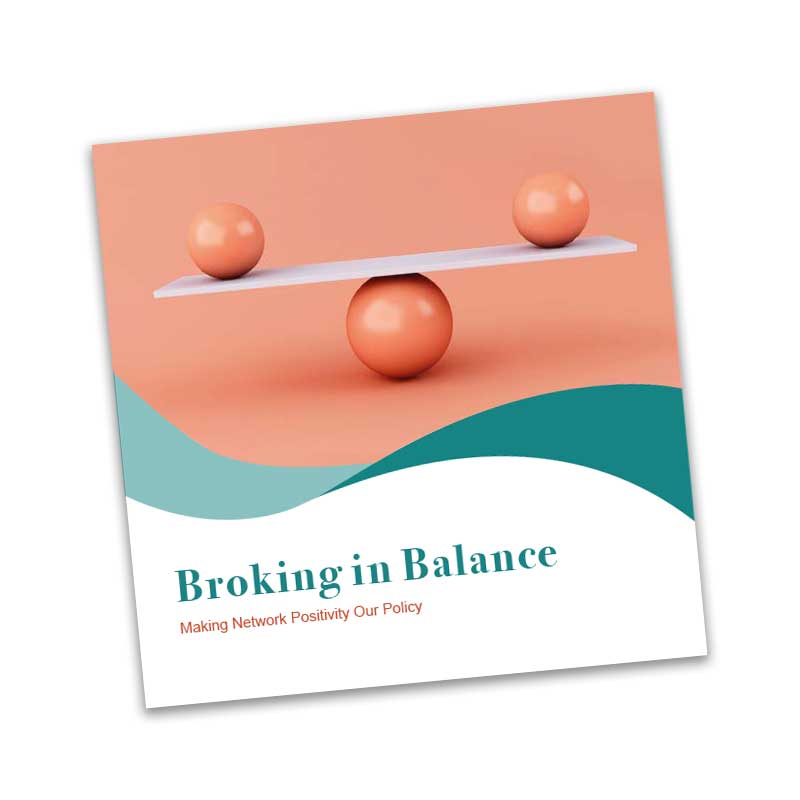 Broking in Balance
When the first UK lockdown came, we suggested this e-booklet to our client – a global insurance player with a network of brokers nationwide. We believed it would be valuable to offer mental health support, at a most trying time, supporting independent insurance brokers in a refreshingly different way. Having achieved buy-in for the concept, we conducted hours of desk research, which culminated in 'Broking in Balance', an e-book offering uplift, tactics to reduce stress and achieve better mental health and, above all, perspective at a much-needed time. This inspiring booklet was mentioned as being one of the reasons behind the network becoming the UK Broker Network of the Year 2020, perhaps demonstrating that doing something different has its rewards.
---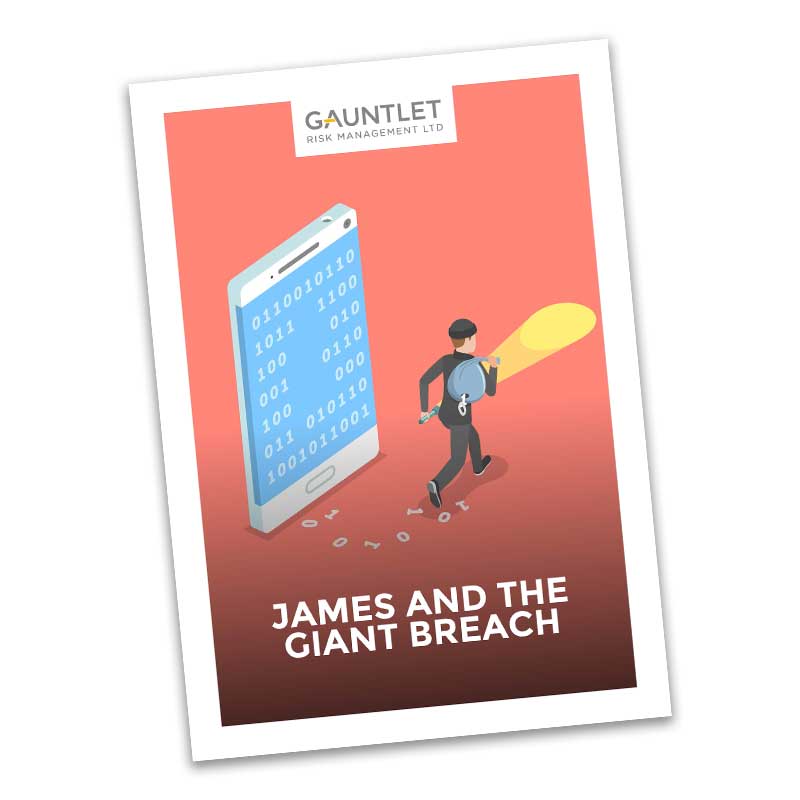 James and the Giant Breach
With cybercrime being such a huge global issue, we suggested our client commission consumer research, to assess levels of knowledge about cybercrime, and then use this as the basis of a content download from its various websites. This would also provide its network of appointed representatives with a resource which they could use with their own clients. We dissected the research findings, to create different 'avatars' of person who could be caught out by cyber criminals, or who could manage to perpetrate a cybercrime. We then brought the whole thing to life by sourcing suitable images to sit alongside the copy. Giving it a quirky title and launching it to coincide with Roald Dahl Day, we hope we have protected more people online.
---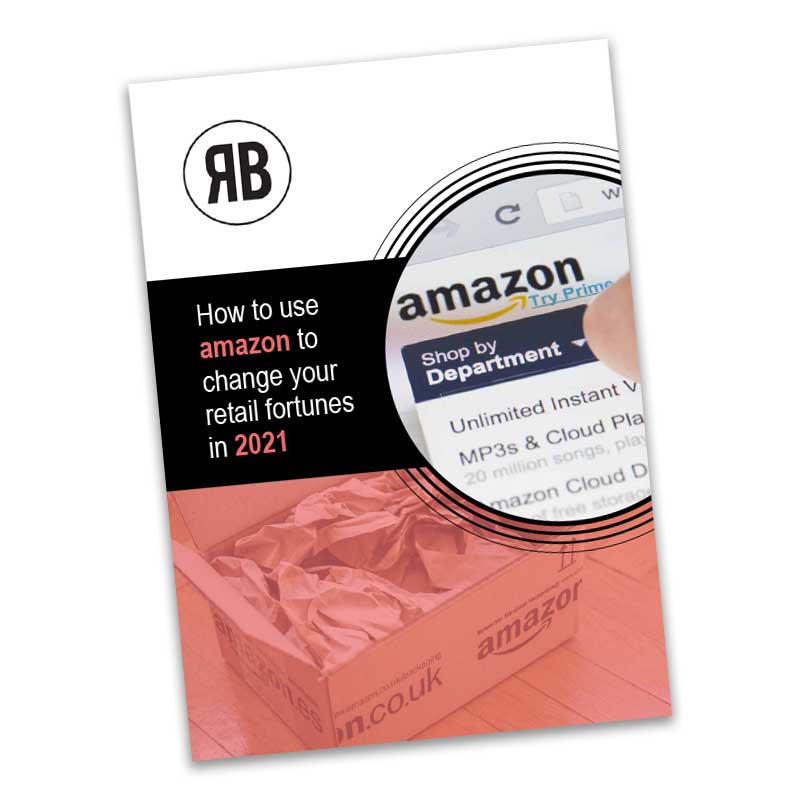 How to Use Amazon
When working with a specialist Amazon distributor, we quickly recognised that PR is not the route to use to promote such services, given the public and media's strong and little-disguised preference for local retailers and the preservation of the high street. Despite this, selling on Amazon was a lifeline for many retailers in early 2021, with many non-essential retail outlets shut, due to Covid-19 regulations. We, therefore, delved into the world of Amazon retailing, doing our own research in order to create a valuable 'how to' type downloadable asset, which guides the average retailer through the world of Amazon retailing, highlighting its sophistication and the need for specialist support, if you wish to get it right and really capitalise on its potential.
---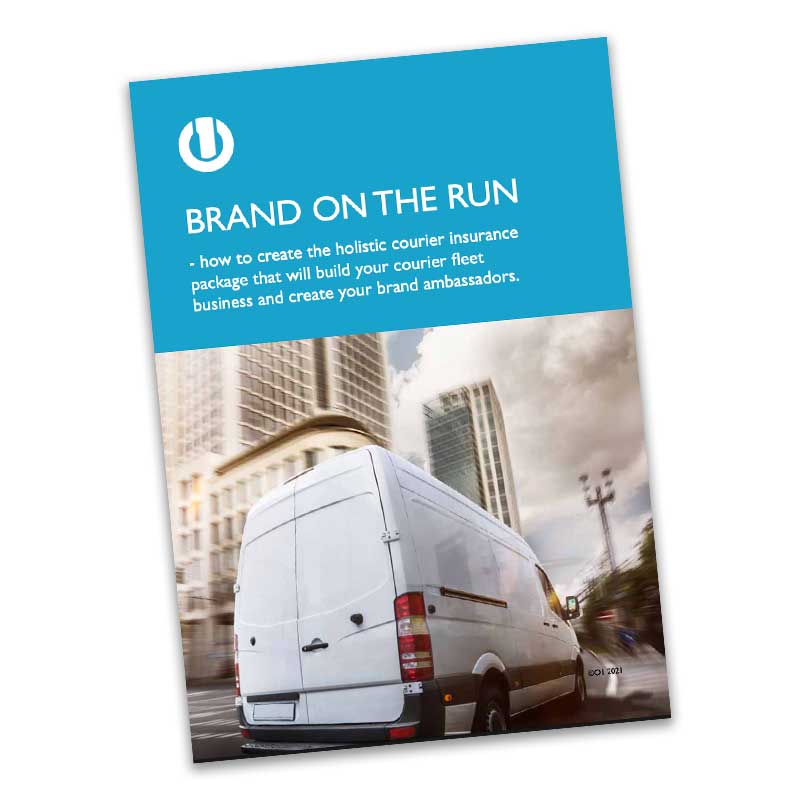 Brand on the Run
The courier's world has changed dramatically during the pandemic and so too have the courier or courier fleet's insurance considerations. Having already commissioned research into public perceptions of couriers, both before and during the pandemic, we wished to leverage the potential of these and the benchmarking exercise we had conducted. We created a concept of the 'Class of Covid-19' – the new-look pandemic courier – but then recognised the need to assist these 'pupils' with their courier fleet's growth and safety, not to mention its reputation management. This led us to create the only download of its kind for couriers, 'Brand on the Run', which focuses on all a courier needs to know about insurance, safety and running a successful, well-managed brand behind a business. It truly delivers.
---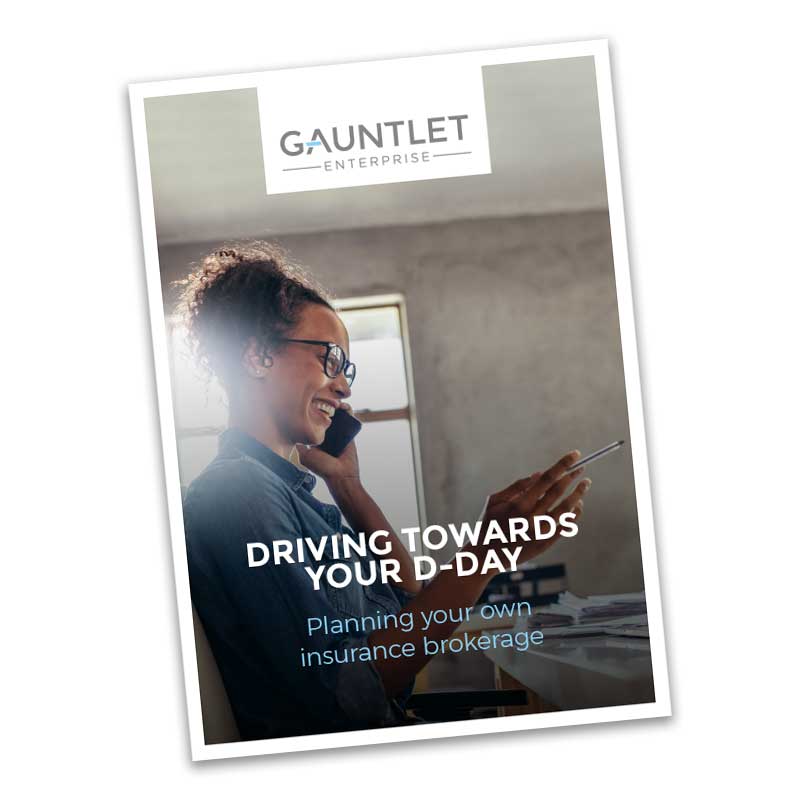 Driving Towards Your D-Day
Deciding whether to make a move into the world of self-employment is tough and it's not right for everybody. To help guide the decision, we created this insight into the world of life as an appointed representative, assessing the personal needs that the role can fulfil, the skills required, the thought processes which need to take place and the sort of actions required, if you are to launch your own business. With lots of research underpinning it, it is one of the most useful assets the client has ever had at their disposal and also an essential tool for anyone who could be driving towards their D-Day – that on which they open their doors to their own insurance brokerage. It is just part of a strategy that helps position our client as the appointed representative network of choice.
---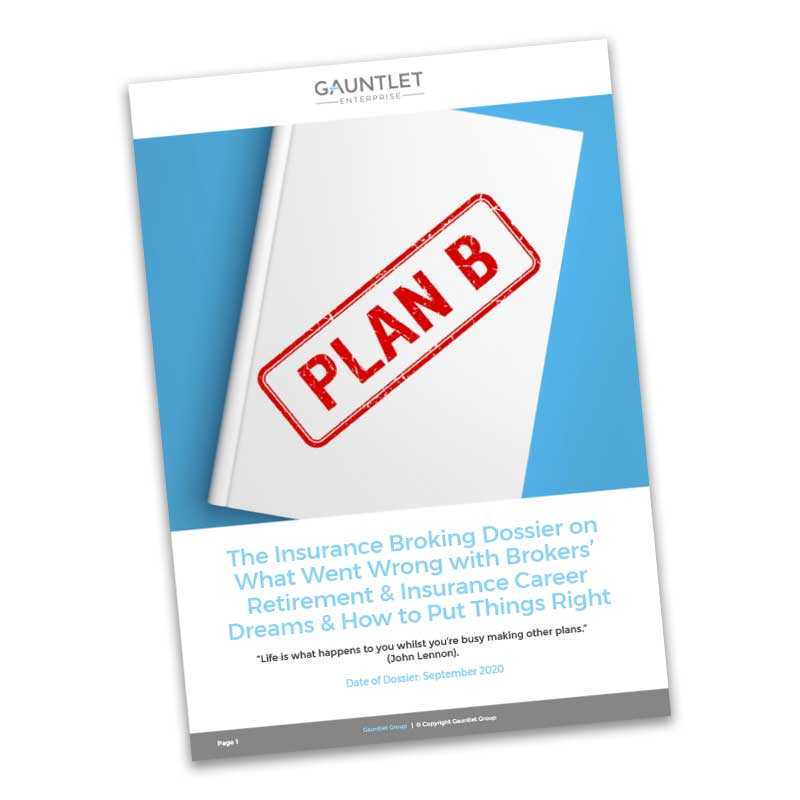 Plan B
When writing this booklet in 2020, we channelled all of our financial services experience, to focus on the financial impacts of the pandemic on pension planning and pension pots, the consequences of economic downturn on the employment prospects of the over-55s and lost retirement dreams. This asset is now a food-for-thought piece of content, distributed very sparingly by email (given its competitive value), to prospects who are considering how to get back on track with their pension and retirement plans and debating whether or not this could be achieved by starting their own insurance brokerage. This is an asset for our client's appointed representative network and something crystallising many issues, in a thought-provoking manner, whilst also building our client's profile as a thought-leader.
---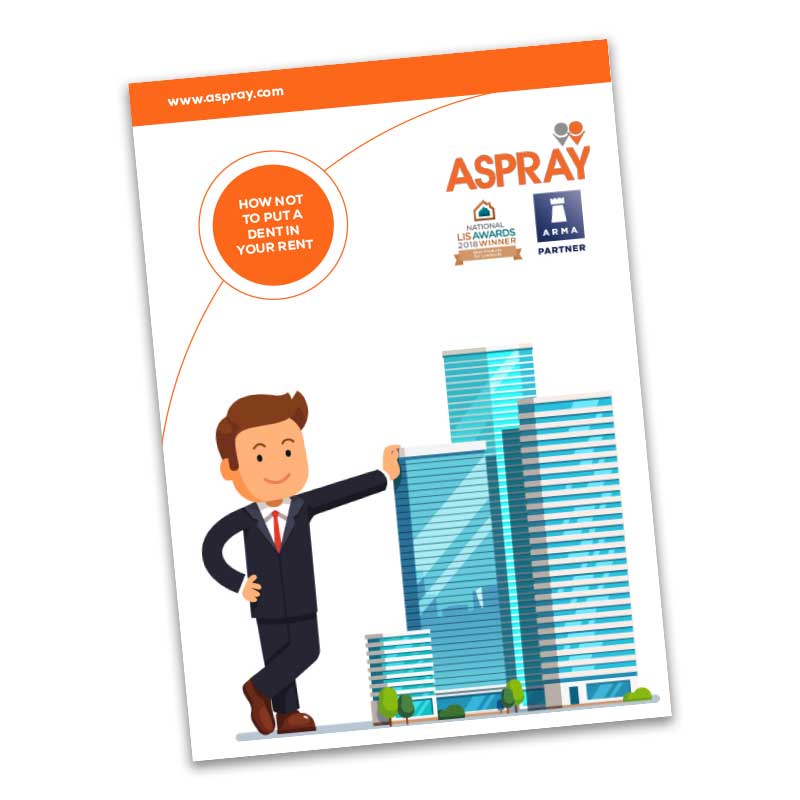 How Not to Put a Dent in Your Rent
This 2019 booklet, targeted at landlords, utilised the findings of a consumer research survey, which we commissioned and utilised on the PR front for one of our clients. We recognised the value in using the findings within a landlord-tenant context and highlighting how the use of a loss assessing service could assist landlords and protect their rental income. The content also had lots of user-friendly and SEO-friendly elements, including an explanation of the difference between a loss assessor and a loss adjuster, as well as highlighting the reasons why using a loss assessor is so useful within a property insurance claim. The download supported the client's success in having been adjudged to have the Best Product for Landlords at the LIS Awards and provided a new online and offline marketing tool.
---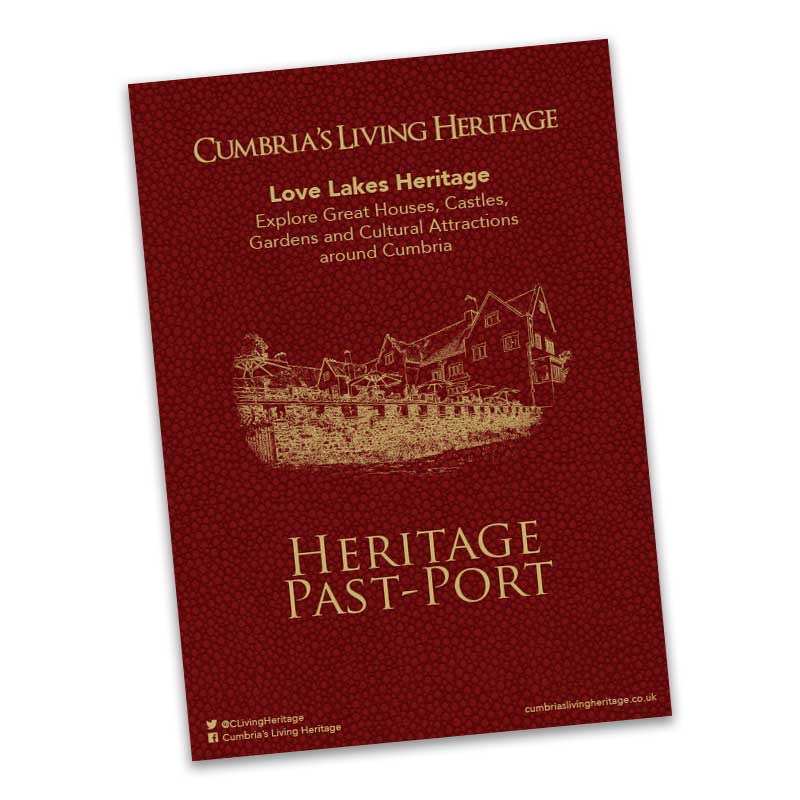 Heritage Past-port
In 2016 (with a second and revised offering in 2017) we suggested a quirky Heritage Past-Port, which would resemble a UK passport of the time and feature 'stamps' which would be illustrations of each of the members of heritage group, Cumbria's Living Heritage. We then created very short profiles for each member, focusing on the most quirky things we could find out about them, their gardens and their heritage collections and assets, via in-depth desk research. The short but information-packed copy created intrigue and a desire to know more amongst the readers of what became a downloadable content booklet, as well as a media mailer. The Heritage Past-Port sparked interest in tourism visits to heritage attractions and also provided PR benefit. What more could you want?