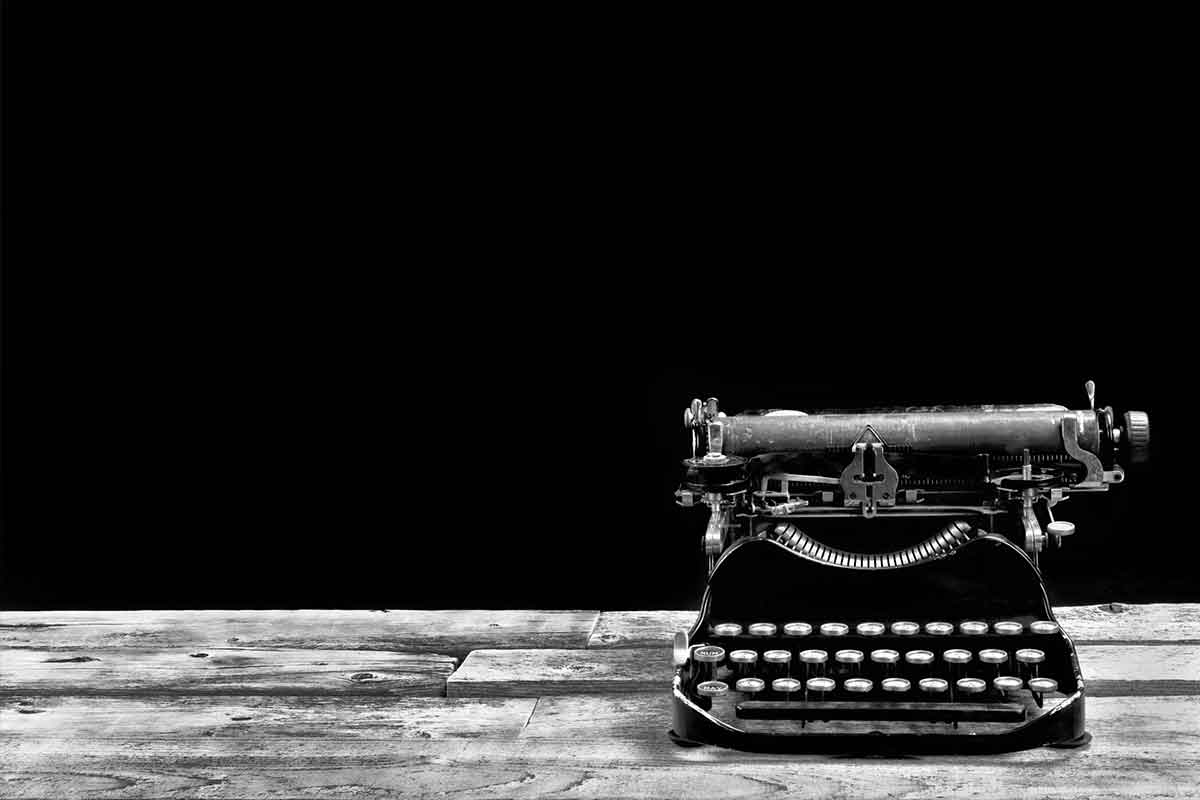 August 3rd, 2012
The Great Green Eden Picnic Challenge!
A very strange thing happens as you drive towards Kirkby Stephen from the Newbiggin-on-Lune direction.  There is a point in the road where the scenery ahead looks completely flat, free of undulation and resembling a flat sea on the horizon.  This is the point where you rub your eyes, because you know that it cannot be so and that you are heading towards hilly country with the backbone of the North Pennines not far away.  Sure enough, as you progress a little further, and keep a weather eye on the horizon, in true Jack Sparrow style, the optical illusion rectifies itself and the hills and fells start to appear.
Experiencing this strange phenomenon was just one part of a fabulous day in which I threw off the shackles of the PR office and took to the road – a tourism PR woman on a mission and at the wheel!  It was almost worthy of that challenge in the TV programme 'The Apprentice', where Lord Sugar gives the candidates a list of items that have to be sourced and collected, in order to succeed.  It felt exactly like that. Having devised a Green Eden picnic recipe for my client Nurture Eden, which was to feature in the Eden Foodival Cookbook (due to be launched at the brand new Eden Foodival festival on August 26), I was charged with collecting all the ingredients for the picnic together, so that a cookbook photo shoot could take place to capture all the assembled delicacies on the picnic rug.
I must admit to having had a few sleepless nights over this, as gathering a diverse array of artisan produce together, in a short space of time, is not the easiest of missions and testimony to the scattered nature of artisan produce.  Add to this the fact that fresh bread from the divine Little Salkeld Watermill was part of the mix, plus the little detail of the shoot being scheduled on a Monday, and things looked a little problematic at one point.
I should have realised that Eden's food producers would come good.  My first bonus was the arrival of some fabulous Elderflower and Apple wine from the High Cup Winery – (I think it's still true to say that this is England's highest vineyard and winery and its location is quite remarkable).  Another stroke of good fortune came when I found that Country Puddings supply the Honeywell Farm shop in Woodplumpton, Lancashire.  Having rung to see if they had any Summer Pudding from the Country Pudding range on the shelves, and having been told that they didn't, I was amazed and delighted to hear that they had put in an order, on the back of my enquiry and that puddings were en route!
I'm not sure I had ever been to Woodplumpton in my life and I'm still not entirely sure how I got there, or how I got back, but I somehow did and managed to bag my two Summer Puddings on the Friday before the shoot.  Things really started to come together when the extremely helpful Appleby Creamery said I could call to pick up cheese on the Monday and when Burbush's of Penrith went to the trouble of having some of their scrumptious pies delivered to me, presumably diverting their delivery van from Barton Grange Farm Shop – hardly that close and a much appreciated gesture.
That left a little matter of the bread, quails eggs from Brackenfell Rare Breeds, smoked trout pate from Bessy Beck Farm Shop and Drybeck bacon. Winter Tarn's butter was however all in hand, as the Foodival team (the owners of Swanson House in Brough) had kindly offered to pick some up at their Farmers Market on the Saturday.
I drew up my pick-up schedule according to times at which I knew producers would be around, hoping against hope that Drybeck and Brackenfell might be able to deliver to my first stop – Little Salkeld Watermill – this being timed for just after 11am when the bread comes out of the oven warm, wafting an aroma that would make the driest of mouths water and simply, organically perfect.
Everything about Little Salkeld is authentic, from its bread to its service and the building itself, with its mid pink façade seems to have the ability to gladden the heart as you drive towards it.  I'd wished I'd been able to cycle, which would have been far more appropriate, but arriving to find a platter full of quails eggs in mayonnaise, quails egg scotch eggs in Cumberland sausage meat and salad, plus a box of Drybeck bacon and the bread as well, made me grateful for the car!
Two couples heading to take a look at the water wheel smiled sympathetically as I tried to balance the platter on the bonnet, while having the bread under one arm and the box of bacon acting as the support for the quails eggs.  The chickens scratching around the ground at the back of the mill paid me no attention whatsoever.
I clocked the sign pointing to Long Meg and Her Daughters and speculated how cool it might be to tuck into the quails' eggs at the site of these Eden standing stones, steeped in so much mystery and legend, but resisted and despite the aromas filling the car by this point, managed to somehow resist the temptation to craftily devour one of the dinky eggs as I drove.
Making my way around historic and gorgeous Appleby, I decided to take the opportunity to grab some pictures of the river – looking particularly serene that day and hugely pretty and tranquil, as always. The ducks were as bothered by my presence as the hens had been and even the people lolling over the bridge didn't bat an eyelid.
Mission accomplished, I headed off to pick up my Eden Ivory and Eden Sunset cheeses from the Appleby Creamery.  We'd by now reached 12.30 and there was still a trip to Bessy Beck Trout Farm to sneak in.  I arrived there to find the place pretty deserted, it being a Monday, but did find an animal bothered enough to acknowledge my presence, in the form of a very loveable Labrador.  The pools stocked with fish looked really enticing – though I've never been fishing and would probably be far too squeamish to try.  It was the appeal of just sitting there, in the beautifully peaceful environment, not even watching the world go by, but rather revelling in the ripples on the water.  Perhaps a perfect place for a Catapult PR brainshower!
I had to shake myself out of that mode, as time was ticking by.  One part of my recipe had really been bothering me, due to its rather problematic nature.  Eden ice cream is pretty much a must given the wonderfully verdant pastures that surround the long River Eden and treat its herds to fabulous grazing land on which to moo and mooch, but how to prevent it ending up as one big liquid mess had not yet been resolved in my little blonde head.  I'd almost written off including it in the shoot, but as I drove through Church Brough, I hung a right and headed up towards the hugely atmospheric ruin of Brough Castle, standing imposingly on the hill.
There, at the gates to the castle (now an English Heritage site) and having dodged a reversing tanker, I found the Church Brough Ice Cream Parlour and what a find it proved to be.  Tearing myself away from the realisation that if you park in the public parking bays in the centre of the village, you can look straight down between two houses and get a glorious view down the valley, I headed into the parlour with the aim of grabbing some ice cream in a polystyrene tray – something I knew to be a possibility from my experience of other ice cream parlours in Eden (maybe it should be my specialist subject on Mastermind!).
I explained my need to the parlour owner and asked if the polystyrene idea might work, high-tech as it was.  "Yes, it might", she said, "But wouldn't it be better if I made up a sundae and brought it along to the shoot at 2pm".  At that moment, I felt like the character Ned in one of my favourite films, 'The Three Amigos'. There's a point where Ned just exhales in sheer delight at having told his story about Dorothy Gish.  I'm sure that as the parlour owner explained her idea, I gave the same gushing sound of delight exhaling furiously from my lungs.  I thought all my sundaes had come at once!
I headed off towards Augill Castle feeling extremely pleased with myself – not only for having now collected everything on my recipe list, but also because I'd managed not to have to slam the brakes on since Little Salkeld, thus keeping all of my quails eggs in mayonnaise firmly on the platter, rather than shooting them  under my driver's seat and having a squishy horrible mess under my feet.  Little things please little minds and, as I was soon to find out, these little delights are absolutely divine (I'm a quails egg convert!).
Things were in full swing at the castle, with plates of the most tempting foods imaginable being scattered all around the lounge, as the photographer grappled with his angles and took shot after shot.  Ours was one of the few al frescos foodie extravaganzas, but as my rumbling stomach soon revealed, not the only one, as somewhere under a parasol, Llama Karma Kafé had cooked up their signature curry dish. It was almost like I'd been lifted up and transported to Kashmir!
Without much ado, but with just enough time for Emma from Swanson House to rustle up the Drybeck bacon – as amazing on the plate as it was when the 'seagulls' landed and dived into it – the shoot took place, with the sundae arriving right on cue and voluptuously bringing its strawberry packed delights to the picnic rug in true Monroe-esque style.
Gentleman prefer blondes perhaps, but this blonde was not going to get in the shot, no matter how much coaxing took place.  I positively pushed others into the frame, as I realised that some Deer 'n' Dexter venison pate had miraculously made its way into the ring of desire now spread across the ground.
It was as if the whole of Eden's foodie empire was laid out before my eyes and, for those who know the geography of Eden, that's quite something.  The 'Lord Sugar-style' challenge had been completed, ahead of time, and nobody was firing me from the boardroom! Trundling out with my quails' egg platter balanced on top of my suitcase would have been pretty difficult anyway!
As  I drove away from the shoot, I gazed around the wide open spaces all around and began to think how amazing it must have been for Lady Anne Clifford to finally inherit her Eden estates and castles, after decades of fighting for her rightful inheritance.  I remembered how she would take her entourage and travel on the roads in need of repair, so that she could provide an income to the local, unemployed labour force.  Driving back through Kirkby Stephen, I also recalled how she didn't think too much of the inhabitants of this town, as a sworn enemy lived here – but let's not hold that against them now!  Check out her story, it's amazing!
I saw a newspaper headline announcing that Martin Clunes had opened the most northern stretch of the Pennine Bridleway that day and chuckled. I'd encountered him the previous summer, when he was filming in Port Isaac, though not with quails eggs in hand and hard High Cup liquor in the boot!  Had I done so, it would have made a great scenario for Doc Martin to wade into.  Maybe one day he can star in the Eden equivalent, or maybe the very thought of that just shows that I've finally 'Gone Bodmin'!
The marvellous Eden Foodival will be on August 26, in Brough.