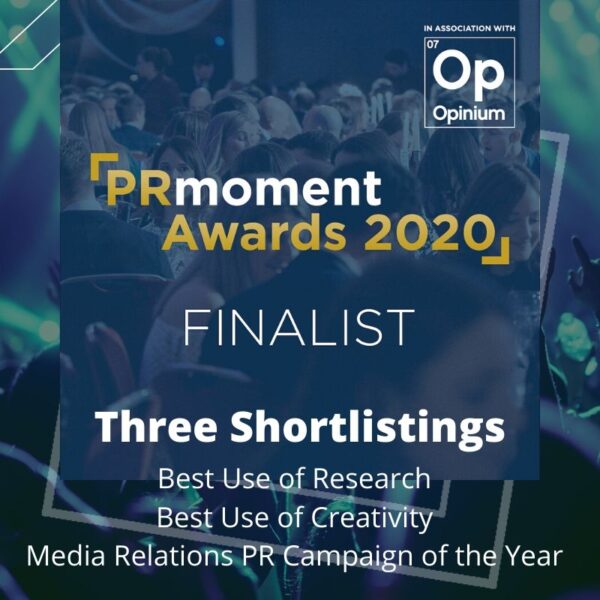 February 8th, 2020
3 PRMoment.com Awards Shortlistings Come Our Way!
We are delighted to report that, just a few weeks into 2020, we already have three award shortlistings in the bag, having been named as finalists for three PRMoment.com awards, once again outdoing many much bigger agencies, with far more money to spend on their campaigns.
What is particularly exciting about this is the fact that the three shortlistings are for three completely different campaigns, for clients in three different sectors and in three different locations – London, Leeds and Darwen. One is in the retail sector, another in insurance and the third is in property.
Given that we have this year decided to give business awards a miss, believing (as many clients do) that success in those is down to buying tables at ceremonies for extortionate amounts of money, we are delighted to record these three nominations.
What it is important to remember is that our clients' budgets are minuscule in comparison with those of some of the people we compete against, so when we win, it's not just the trophy that counts but the fact that we weren't on a level playing field with other agencies, but still wowed with the resources we had. As we now already have 35 awards in the locker, we've done that many many times.
With a doubling of our content writing work within a year, five new clients on board since the turn of the year, and enquiries from another three, this is turning out to be a great start to 2020. If we can add to the three awards we won in November 2019, it would be even sweeter. It's certainly not bad for a Lancashire and Blackpool based PR agency!