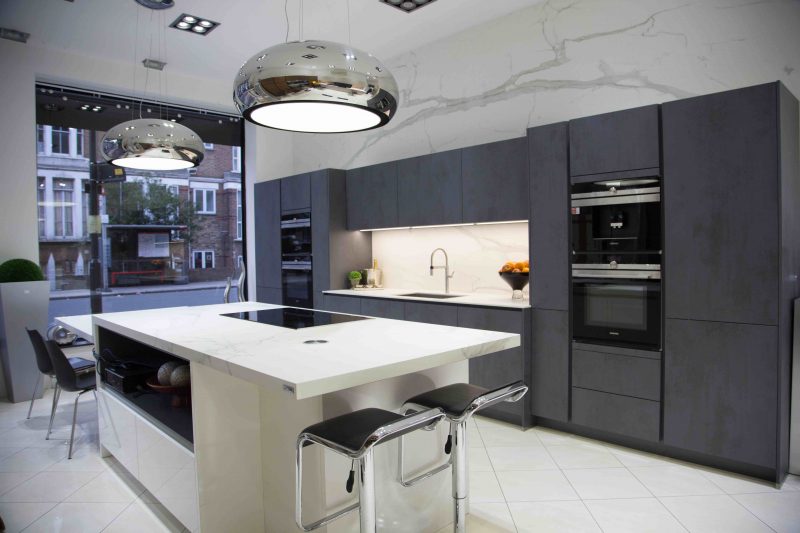 January 23rd, 2018
Cooking Up PR Ideas For London Client
It's pretty rare to move a client from customer to advocate in less than three months, but that's what's happened with our amazing new London-based client, The Used Kitchen Company, to whom we were introduced by an existing client, thus enjoying yet another word-of-mouth recommendation.  So how does a Lancashire PR agency win and impress clients in London, to the extent that they then give (earning our immense gratitude) another recommendation? Read on.
Lancashire-based PR consultancy, Catapult PR, is helping design-conscious homeowners across Britain own the kitchen of their dreams, or recycle one that has already given them much joy and many lifestyle benefits, thanks to working with a new London-based client.
Catapult PR is now immersed in the world of designer and ex-display kitchens on a daily basis, having started to work with innovative London business, The Used Kitchen Company, whose CEO, Looeeze Grossman, pioneered the concept of kitchen recycling 12 years ago.
The consultancy is putting kitchens from over 40 manufacturers in the spotlight, including much-desired brands such as Chalon, Boffi, Bulthaup, Mark Wilkinson and Siematic, which are sold at www.theusedkitchencompany.com at prices between 50-70 per cent less than their recommended retail price. Many of the kitchens showcased also include top-notch appliances within their purchase price, making them incredible bargains.
Through its promotional activity, Catapult is helping to find new homes for breathtaking kitchens, islands, dressers, light fittings and accessories and communicating how those wishing to own a kitchen with kudos can adapt kitchens and add personal touches, to suit their preferences.
Word-of-mouth recommendation from one of its Lancastrian clients put Catapult in touch with The Used Kitchen Company, after Looeeze Grossman exhibited alongside that client at Grand Designs Live, in October.  Both had been chosen to be 'Green Heroes' by TV personality, Kevin McCloud.
Catapult produced a creative PR proposal that highlighted new promotional ideas that The Used Kitchen Company could employ and which also suggested a 2018 campaign message of 'skip the skip' – a rallying cry to encourage homeowners to recycle their kitchen, rather than sending it to landfill.
Over the past 12 years, The Used Kitchen Company believes it has saved 10,000 tonnes of waste, granite, quartz, glass and other materials from being scrapped, helping to reduce the strain on landfill sites that are struggling to cope with a mountain of waste.
This, and other quirky angles used by Catapult PR, have already seen The Used Kitchen Company featured in The Sun, The Express, Delicious magazine, Your Home, interior design portal Inex and KBB (Kitchens, Bedrooms and Bathrooms), within the past few weeks. PR is delivering a great return on investment.
This success has led to the possibility of Catapult handling other work in London, thanks to Looeeze Grossman now recommending the agency to other contacts and businesses.
Catapult PR's managing director, Jane Hunt, says: "This is a fabulous account to work on, as amazing kitchens are continually arriving on www.theusedkitchencompany.com, sparking new ideas.  Looeeze is an inspiring business woman and we aim to exceed her expectations throughout the year ahead."
Catapult PR is building on huge success in late 2017, when it scooped more PR and marketing awards than any other PR agency in the north, winning five different trophies, as well as being a finalist for a further 10 awards.  It has previously worked with other London clients, including Cocorose London and Essential Travel.
More information about Catapult PR can be found at www.catapultpr.co.uk