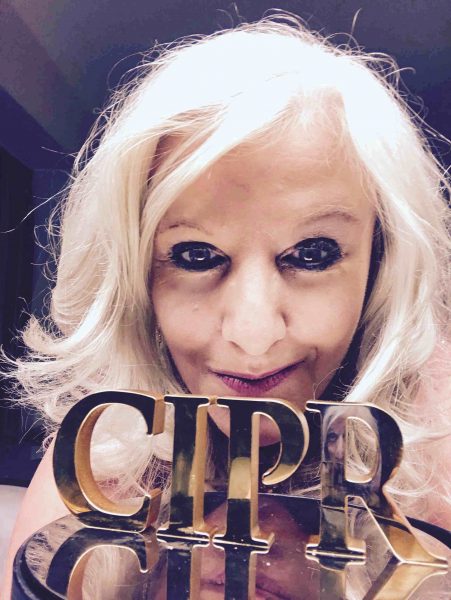 September 2nd, 2018
Mammoth August
August was a mammoth month. Looking back, it's incredible how much was achieved, until you look at the timesheets! Ironically, we've been writing about the origins of burning the candle at both ends. Enough said!
Let's start with the growth of the 'stable'. Three new clients have come on board, in three completely different sectors – pet PR, fashion PR and high net worth marketing. The whole process of pitching and prepping for a new PR account is labour-intensive, as nothing is done 'off-the-peg' here. We don't trot out tired and well-used, not to mention 'obvious' PR strategies and ideas, and the ideas-generation process takes time. We off-road-test ideas in our mind before putting them before clients, considering how we would implement them and achieve outstanding results. Just one proposal can be many days in the planning.
Giving potential clients food for thought is just what we do. We don't insult their intelligence by spouting 'textbook' PR clichés when trying to woo them, or desperately try to fit them into some naïve and 1980s PR theory-box in which they might suddenly feel that they need public relations. We're here for those who want to grow their brand, their reputation and their image in a high-impact way, working with a 30-award agency that specialises in PR, always has done and does so at the very highest level, competing on a level playing-field with not just Blackpool PR agencies, or Lancashire PR agencies, or even Manchester and Leeds-based consultancies, but with the very biggest PR names in London too.
It is this blend and calibre of PR that has enabled us to attract two of our three new clients from London and the third from central Lancashire. Our geographical reach – from Northumberland to Northamptonshire – demonstrates that discerning clients appreciate our points of difference and see that we are not the typical, or the average, regional and non-city-based PR agency. We have in-depth PR experience and award-winning campaigns under our belt in a number of key sectors and clients who know what they should be buying latch on to that.
We've also had a leisure client return for a second project this year, having been wholly impressed when we generated more footfall for their event than they've ever enjoyed before. Then, we have two other proposals out with potential clients.
On the tourism PR front, we have done something very different when it comes to marketing and generating PR for heritage visitor attractions, museums and great houses in Cumbria and the Lake District. Step one was to ditch the dull and dusty image of heritage, by taking some of the star characters associated with some of these venues and giving them a pop-art makeover, to coincide with what would have been the 90th birthday of the iconic Andy Warhol. Step two was to put together some incredible facts about each one, which could be considered 'claims to fame' in the spirit of Warhol's 15-minutes of fame. There's more to come!
When it comes to marketing used kitchens, we have been upping the ante behind a campaign we devised for a client late in 2017 called 'Skip the Skip'. We've now had our 'Big Green Postcard Drop', to encourage kitchen owners to consider recycling their kitchen, or buying a used or ex-display kitchen, and have pushed the message hard ahead of Zero Waste Week.
But it's not all about PR here and if we shift the focus to content writing for websites and newsletters, we have had a six-month review of our provision of compelling words for a Birmingham-based client. It was extremely rewarding to hear how much positive feedback our client has had, since they moved their content creation to Catapult, and that so many people have apparently noticed a tangible improvement in the quality of the writing and the interest-level within what we are writing about. We've now been told that the client wants us to take part in a podcast, so we can share knowledge with members of their network.
Another client for whom we create content has also seen a huge leap up the SEO rankings since we began writing about their various products and the world of pizza. 'More of the same' is now the brief.
If we look at key feature generation, we've had Lancashire Life visit another of our clients, to carry out the research and grab the pics for a feature that we believe is due out in their October edition.
Our long-standing track record in creating award-winning tourism PR campaigns – the most recent being the national CIPR Excellence Award for the Best Travel, Leisure and Tourism Campaign in the country this year – has led to us writing tourism award entries for tourism businesses in the north-east. We have our fingers crossed for their success.
Talking of awards, we're currently sitting on 8 shortlistings ourselves – 5 in the CIPR PRide NW Awards (in the categories of: Travel; Culture; Community Relations; Best Social Media and Best Practitioner. The other two awards that we are currently nominated for are the prestigious BIBAs (fast-approaching and still no plus-one onboard), in which we are in the Creative Agency of the Year category, and then the EVAs (with no plus-one for that yet either!)
But one of the most incredible things this month has been our promotion of the All-England Open Stone Skimming Championships, on which we've celebrated our 10th year, with many of those being on the basis of providing free PR, as part of our CSR activity. This year, we've had a plethora of great articles, plus radio interviews on Talk Radio, the Chris Evans Radio Show and BBC Radio Cumbria, huge amounts of coverage about the winner in the Scottish press, and the Week Junior and other niche titles, and, to cap it all now, the Scottish Parliament has discussed the Championships as part of its proceedings! To think we questioned whether it was worthwhile putting too much effort in after the charity event, given that the aim is to generate attendance, but did it anyway, as that's the kind of thoroughness we show! We believe more is still to come and we have one very happy and appreciative 21-year-old winner – Alex Lewis -who's going to hopefully utilise all this publicity to create a Scottish Championships. We'd absolutely love to publicise those too, but then we've always fancied promoting the World Porridge Championships!
So, all we need to do now is try to stay healthy, deliver more of the same and hopefully find time to work on major business developments that we really want to bring in, but don't have the time to project-manage. Hmm, let's see if this holy trio is possible over the next four months.