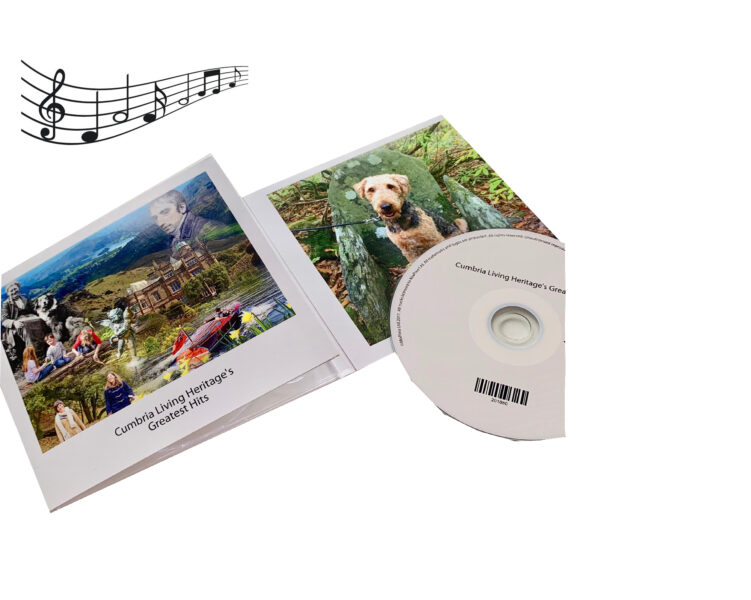 June 5th, 2020
PR Triumphs & Passion During UK Lockdown
Lockdown has weirdly been a hugely busy and productive time at Catapult PR, as we have done what we believe all PR professionals should have done and been creative, proactive and hugely positive, encouraging our clients to do the same and helping them achieve their objectives. Here are just some of the hugely positive initiatives we are so proud to have conceived and implemented.
10 Lockdown PR Successes That Make Us Super-Proud

1. Post-It Notes of Positivity
If there was a sector in crisis in lockdown, it was the tourism and hospitality trade. With no hope of seeing any visitors for at least four months or more, we recognised that they needed to keep in touch with potential visitors and local residents like never before. That's why we took the 40th anniversary of Post-It Notes and used it as a communications lever. I personally created one reason per 30+ members of Cumbria's Living Heritage why people should look forward to a visit there, creating it a Post-It Note Tree of Positivity. It went down a storm.
2. Cumbria's Living Heritage Quiz
Following on from the Post-It Note tree, I created a quiz that required all entrants to find their answers at the individual websites of Cumbria's Living Heritage members. I did note the massive spike in page views at the website – 911 on one day alone!
3. The Cumbrian Flower Show
Entering May, by this point, and with Cumbria's Living Heritage members still unable to open their doors to visitors, I created a virtual, Cumbrian version of Chelsea Flower Show. I asked for all members to send in photos of what could be seen in the gardens in May, under normal circumstances and made it all virtual, to inspire, invoke longing to visit and lift spirits.
4. The Cumbria's Living Heritage CD
When I first presented this as an idea for Cumbria's Living Heritage back in February, the group's co-ordinator declared that I was "mad". Mad I may be, but the idea has already gained us more media traction in June, with press and radio coverage already in the bag. I've had my CD printed, photographed it, created a special media montage of it and issued it to media. Once again, my madness is working a treat in lockdown!
5. The Langley Ghost
If there is a place that I love with all my heart, it is Langley Castle in Langley-on-Tyne, Northumberland. If you have never had the joy of visiting Langley, put it on your bucket list, because it has an aura and ambience like no other place I know. So, given this love, I was not going to let lockdown destroy something I love so dear. Keeping in the headlines was key, so I decided to talk about the Langley ghost having exclusive use during lockdown. 5 hours later, having tried to determine whether ghost Maud was the wife or daughter of Langley's creator, Sir Thomas de Lucy, and after many scribbles on pieces of paper, I discovered that she could be neither! She couldn't even be Maud, if Maud was supposedly a weeping woman who threw herself out of a window at which she had awaited the return of her knightly husband, on hearing of his death. After my delve into the past, there could only be one conclusion – Maud actually had to be Agnes! This story took off like a rocket but I stuck by my guns and gave it to the Sunday Times as a national exclusive, as you can see here.
Much more has resulted. The best for me though, was having the Sunday Times journalist say that he never usually deals with PRs, as they don't know what a story is, whereas I clearly do!
6. Langley 'Bubble with Bubbles' Weddings
Keeping Langley in the spotlight again, I suggested branding prospective small weddings for 10, which complied with social distancing, as 'Bubble with Bubbles' Weddings, to make them sound relevant and exciting. Bookings were taken in week one.
7. Broking in Balance
Recognising the need for an insurance network to support its members in lockdown, I suggested a completely new departure for one major network – a piece of communication that was minimally corporate but which talked about how to engender positivity, show empathy, maintain good mental health, pivot and combat imposter syndrome. The result is an amazing piece of positivity collateral that the insurance industry has probably never seen before – Broking in Balance, a Willis Towers Watson Networks 'first'.
8.Working Towards Your D-Day
Lockdown presented some interesting business trends, not least the fact that UK workers were becoming accustomed to working from home and having flexible lifestyles. To capitalise on the efforts of a client I had encouraged to stay on the front foot, I produced what is described as being "the best bit of collateral they have ever had, in the course of 7 years." This helps an insurance professional, at a crossroads in their career and thinking deeply about their future security, because of lockdown, to consider whether or not they have what it takes to become an appointed representative and set up their own insurance brokerage. I've tried to look at every emotion, need and skill within the skill set within this piece of work, pulling in Belbin types, Maslow's hierarchy of needs and more, in stage one, and then offering advice on branding, identity and positioning in stage 2. I am not sure the insurance sector has seen the like of this piece of marketing collateral, born out of lockdown, once again. The client is certainly delighted!
9. Northumberland Day
We have built a phenomenon, in the form of Northumberland Day, over the past four years and this year was supposed to be our finest yet. So, what do you do when an outdoor and in-school celebration cannot operate like that, because of coronavirus? Well, we quickly made it the first Virtual County Day, announcing a virtual version of an event perhaps ahead of anyone else in the country. Guess what? We had a phenomenal level of engagement, thanks to creative initiatives that could all be done during social distancing. We absolutely smashed it, online, via the website and through social media, as the figures show!
10. Other
We've inspired a shoe client to tell the stories of her customers in lockdown, whilst generating fabulous coverage in Woman & Home. We've planted the seeds of initiatives for food and drink clients and others, in professional services. But we've also been on the front foot. I didn't wait for Rishi to decide what to do for small businesses and would have been let down by his salary-only top-up if I had. To be honest, I never even considered external support, believing the best resource my business could call upon was myself. We've seen it all before – 9/11, the recession, digitalisation and the arrival of social media, and more.
Instead, we inspired clients, drove on with a passion, got the results in the bag and had our best-ever month during lockdown. For us, there is absolutely no replacement for positivity and we are disappointed that not all PR agencies adopted our approach. We were there for clients, continually strategised and put them in front of their target audiences throughout, so they are emerging stronger and fitter than competitors. Herein lies a PR lesson. If you want the best PR agency for your product or service, look beyond the Goliaths and pick an agency that will go through hell and high water for you, being as much a part of your team as your own best-performing staff.