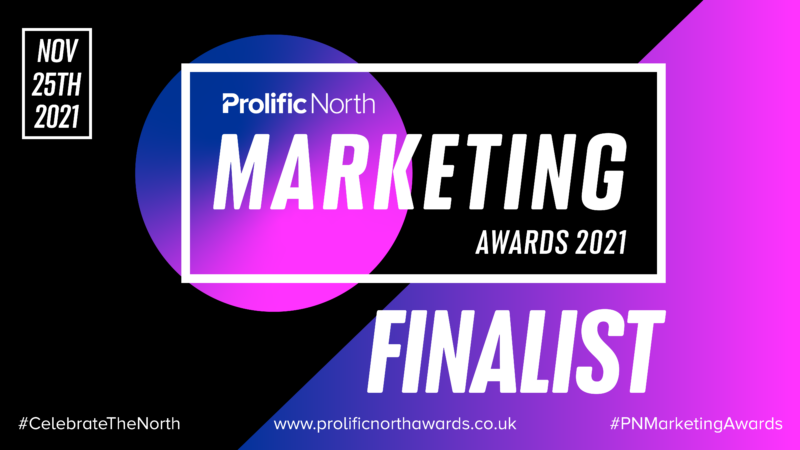 November 1st, 2021
5 Finalist Places at Prolific North Marketing Awards
Having already scooped two national and 6 regional PR and marketing awards in 2021, and having been finalists for another national award and a further five regional awards, we are absolutely thrilled to be on the shortlist for another five!
The results of the judging for the Prolific North Marketing Awards have just come out and we are finalists for five of these 'new' accolades, which are an evolution of the Northern Marketing Awards.
We are double finalists for Best PR Campaign, for an insurance campaign and a travel campaign, proving our versatility but also highlighting two of our major areas of expertise – insurance PR and travel PR. We are then also finalists for Best B2B Campaign, Best Travel and Tourism Campaign and Best Professional and Financial Services Campaign.
This year, the final is set to be a live one and will take place in Leeds, later this month. As some of the clients whose campaigns are shortlisted are based in Leeds, that could actually be rather handy.
These awards feature the largest marketing agencies in the north – from across all disciplines – and, as we all know, digital and advertising agencies (not to mention in-house departments) often have eye-watering budgets at their disposal.
Whether are very high-value, low-budget campaigns can possibly compete is not certain but to get five finalists positions is amazing.