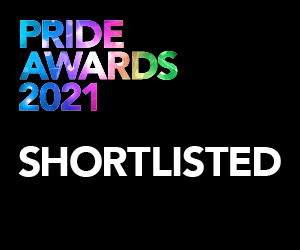 July 29th, 2021
6 CIPR PRide Shortlistings to Celebrate
As a Lancashire PR firm, Catapult PR, is always happy to champion PR in its home county, so we are delighted to achieve a remarkable six shortlistings in the Chartered Institute of Public Relations PRide Awards, following an announcement today.
Our shortlistings are for three different campaign, plus other work that has been strategically engineered by managing director, Jane Hunt, as an Outstanding PR Practitioner.
Catapult PR has been shortlisted for the practitioner accolade, as well as in five campaign categories. In the Travel, Leisure, Tourism and Entertainment category and the Arts and Culture PR Campaign category, we are the only shortlisted agency.
We are also shortlisted in the Not-for-Profit PR Campaign, Best Corporate or Business Campaign and Best Use of Media Relations campaign categories.
The success is being celebrated in our offices in both Blackpool and Poulton-le-Fylde and comes hot on the heels of us winning two national CIPR Excellence Awards, plus a PR Moment Award North, in June 2021. Those wins took our total awards tally to 44 and that could increase, if the new shortlistings become wins.
The new shortlistings cover campaigns in retail, UK travel PR, promoting a castle hotel, and community relations PR (the work conducted for Northumberland Day 2021, the county day of Northumberland). Having launched this county day from scratch, Catapult has become an expert in county day promotions over the past 6 years.
The judges' decision further endorses our experience in travel and in running successful PR campaigns for UK-based hotels and travel-sector businesses in particular, as well as heritage attractions and experiences.
The geographical area covered by the clients promoted in these campaigns ranges from London to Langley-on-Tyne and Lynemouth. Catapult PR's other work, judged in the Outstanding Practitioner category, has been for clients based in locations such as Leeds, Cumbria and South Wales, not forgetting Catapult PR's Lancashire clients. We literally cover Britain and beyond!
The shortlisted work also includes content and copywriting, with our creation of everything from an escape game and children's writing competition, to an edgy kids' history download and a cleverly worded postcard that helped generate discussion about the future of the UK coach tourism sector in Parliament, at the height of the pandemic.
We will find out whether we have been successful in the Pride Awards on October 5, but have other plans afoot before then. A new-look website will be launched in the coming weeks, to help support other initiatives that Catapult has created for its own and its clients' promotion. Watch this space!
Just a few weeks ago, we were thrilled to have caught the eye of Private Eye cartoonist, Neil Kerber, who created a cartoon after Catapult PR's June 2021 success and sent it to us, to help celebrate the national achievement. Who know what Boris and Rishi may say, if we add more awards to our trophy cabinet this autumn!