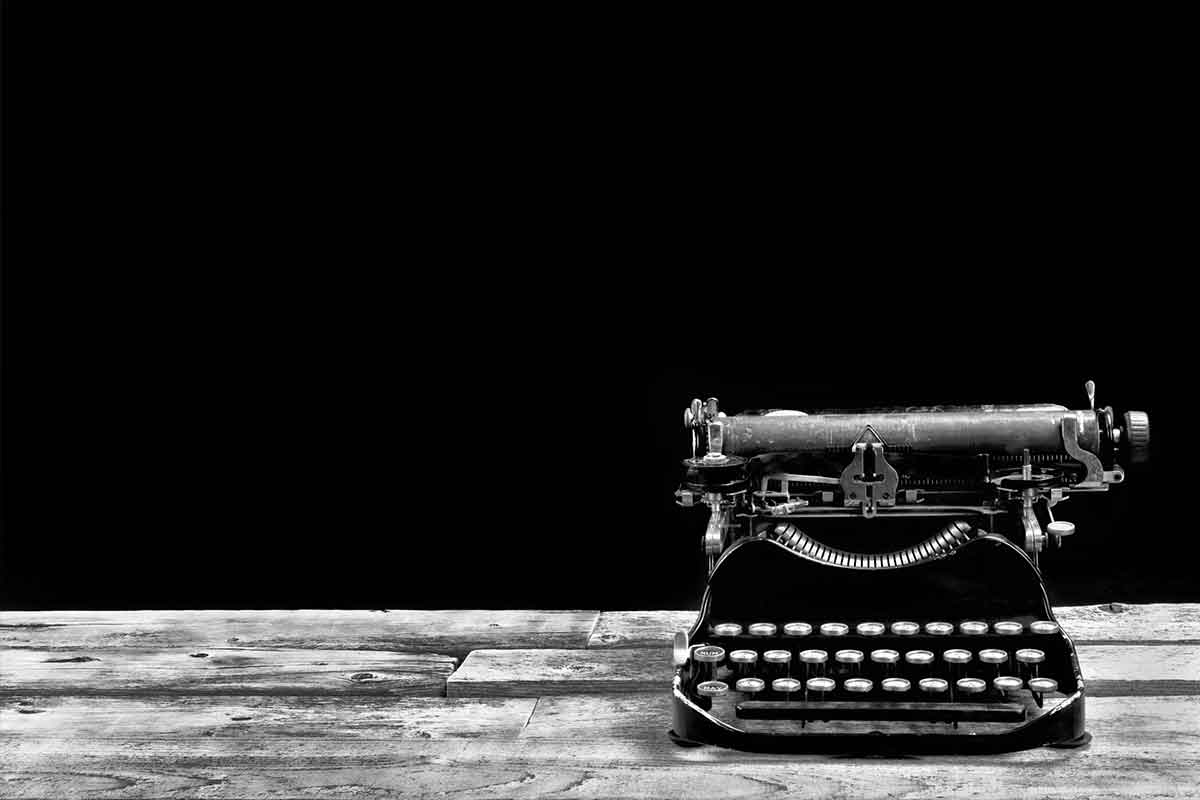 July 6th, 2016
A Wonderful Weekend At Work!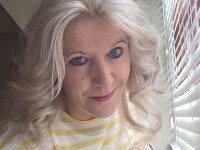 There's something truly wonderful about having 'your own' castle and that's how I feel since I started working for the exquisite Langley Castle just over a year ago. I've been really spoilt, by being allowed to stay and sample the accommodation and the food and, this time round, I found myself in a new area of the castle – the Lodge.
My stay this weekend was part and parcel of Dr Stuart Madnick's 30th anniversary celebrations as the owner of Langley. Dr Madnick is a world-renowned professor and academic, who lives in Boston. He told me that he bought Langley, back in 1986, because the Pound was as low as it is right now and property in England was a bargain. He had no particular desire to own a castle, but a friend of his saw Langley advertised in a magazine (I think it was Country Life) and, as he was heading to Britain anyway, he decided to take a look.
Now, there's a magical thing that happens as you approach Langley. As you turn into the gate and come to the bottom of the drive, the vision of the castle appears before you and it's almost as if you become entranced. It happened to me the first time I travelled there, it happened to my client, Stefano Corvucci, when I drove him there in November and it apparently happened to Dr Madnick. That's just step one of the enchantment, however, as you when you get inside – and particularly when you enter the drawing room – you are completely mesmerised.
I don't know whether it's the window seats set into the seven-foot walls that do it, the play of light on the chandeliers, or the décor, but there's just a unique aura and everyone that I know says the same about the place. It's almost as if you are being charmed by a higher force and, whilst there, it's as if all pressure and stress drifts out of your body, leaving you happy and content. Now this may be why Langley bucks the trend and has so many staff who stay such an exceptionally long time for workers in the hospitality sector. More of that later.
There is such a buoyant atmosphere around the castle right now, which I immediately detected when I picked up my key from receptionist, Sharon, who helps me with some of the marketing and social media. I headed down to The Lodge and found myself entering almost a little private apartment, complete with its own terrace and very secluded, among the trees in the 10-acre grounds.
I have also stayed inside the castle, in a feature room, which is just awe-inspiring, and also in Castle View – rooms in the grounds, twice now. I love them all, as you would want to stay in each with a particular type of person with you. For me on my own, I'd probably go for Castle View.
Having checked in, I headed off for a meeting with Dr Madnick and his wife, Yvonne, updating them on all the coverage generated over the last year, which took them aback a little, I think. En route, I encountered the famous Langley peacocks for the first time, with three in my path by the Lodge. I then spotted the pea hen with three tiny, fluffy chicks, which were just adorable. I quickly appreciated that this could be mating season and, I have to say, the call of the male peacock is a little loud! I don't recall having heard it before, even though a male peacock from the farm next to my parents' house used to attack my black Fiat Punto many a year ago, as it used to see its own reflection on the car and think it was another male!! How we used to have to try to cover that car up!
It was then time for dinner, when we were joined by the Madnicks' 19-year-old grandson, Ben, who is currently on a 12-week work placement at Langley, taking time out from his studies in America. He is a lovely young man and a huge credit to the family. I think it's also admirable that he's learning every aspect of the business, working in everything from the bar to housekeeping and the restaurant to reception. What a great way to understand how things operate. Apparently, his parents did the same, for a whole year.
Now to dinner. This was the first time that I'd enjoyed the food of new chef, Mark Percival, and I wasn't disappointed. The restaurant was packed, which was great to see, as everyone was clearly enjoying the culinary delights served up. I'd been a little worried about the starter, as my fish allergy, and dislike of game, prevented me from having most of the choices available and so I was left with a risotto of spelt, pea, broad beans and mint. I wasn't entirely sure that it was something I'd like, but it was absolutely delicious.
This was followed by a beautiful dish of braised loin of lamb with aubergine, basil and jersey potatoes. The lamb was beautifully cooked, slightly rare, making it succulent and just as I would have hoped. The portion size was also perfect and it went down wonderfully well with a glass of red wine, recommended by the amazing Ian, who manages a host of farms and farm projects during the week and works one day at Langley just because he wants to be dealing with the public. How admirable!
As for dessert, this is where I start to drool. If there are two things I love, they are chocolate mousse and cherries and these two were combined! Heaven on a plate! The chocolate and hazelnut mousse, with a little gold leaf embellishment, was so light that I'm sure all calories had escaped from it, whilst the cherry ice cream it came with was simply gorgeous. One satisfied girl.
I then had the pleasure of meeting two of the Madnick's friends from Chester, one of whom is also in marketing, so we had a good exchange of notes and experiences. Time flew by to way past 11pm when we made our way out of the castle and back to our rooms.
I may be a little self-satisfied when saying that I was the first into breakfast in the morning, but I had a lot to do and time flew by, with an Evening Chronicle photographer arriving before the appointed hour for our time capsule photo call. The Langley time capsule – marking 30 years of Dr Madnick's ownership, as well as laying down a firm milestone for the Northumberland Day initiative we launched a year ago, was just amazing, housed in a Nebuchadnezzar champagne bottle that holds the equivalent of 20 bottles of bubbly.
It contained scans of important documents, photos, guest comments, memorabilia and more from the last 30 years, the most amazing of which, I think, is the certificate showing that Dr Madnick had reunited the title of Baron of Langley with the castle. That had been stripped from the castle in the 18th century, when two of its former owners had led Jacobite uprisings to try to restore the Stuart monarch and had met their fate at the Tower of London. In fact, one is the last Englishman to have been beheaded at the Tower. The Crown seized control of Langley assets and kept hold of these until Dr Madnick acquired the Barony in 2007. It's quite something to be both American and an English Baron!
There was also a lovely letter to the people of the future, penned by 9-year-old Erin Martin, telling them all about her life and even Brexit! What a great historical memoire. Erin will now get the chance to be a princess for the day, having a party for herself and seven friends at Langley and being treated to a Battlements Tour as well. That's something the public, as well as guests, can enjoy every day, if they can make it up the 99 steps to the top of the castle. It's quite a climb, believe me, but the views are stunning – all the way to Hadrian's Wall.
The party started at about noon and, as some of our Northumberland Day compadres said, it was pretty decadent to be sipping champagne on a Monday lunchtime, having seen another Nebuchadnezzar poured into a tower of champagne glasses. It was very George Best.
I met some lovely people at the party, including a lady who's been patronising Langley for 30 years. It was also great to catch up with Tess Hart, the inspiration behind Cumbria Women of the Year, for whom I offer some free PR. She was also mesmerised by Langley and can't wait to head back with friends for Sunday lunch, or maybe a very special afternoon tea.
Various Langley employees received long service awards, including a 30-year-award for deputy manager, Elaine, and a 25-year-award for general manager, Anton. But there were also 5, 10 and 15 year awards for employees in every department from housekeeping to the bar.
It was hard to leave beautiful Langley, as always. Having to stop off at a motorway services to file copy for a newspaper was a typical sort of eventuality in my working day, but I got it done, despite a very temperamental dongle and iffy battery life. To say I was truly exhausted by Monday at 8pm was an understatement. Doing the PR thing really can be very tiring, but when you have lovely things to do, like staying at enchanting Langley, and lovely people to meet and mingle with, it doesn't really seem like hard work.
Being given so much credit (publically) for Northumberland Day, for being creative with my PR approaches and generating so much coverage and so many PR results was just an added bonus. I'm a very lucky girl.