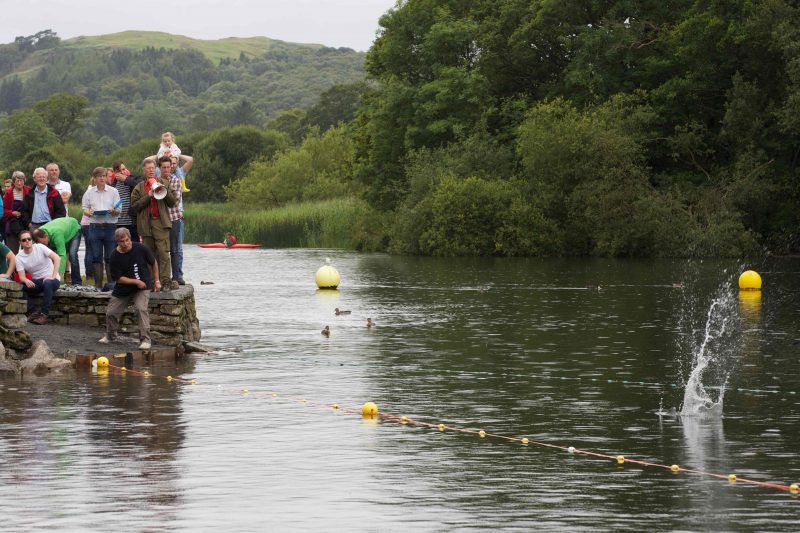 January 25th, 2018
All England Stone Skimming Championships 2017
Catapult has been supporting this fundraising event for nearly 10 years and has generated fantastic coverage both at home and abroad. As we've come up with everything from 'Splashes Summers', when the Aussie cricket team are on tour, to the first ever Mascot Stone Skimming Event, it's challenging to devise something that's fresh and new each year, particularly when details come to us very late in the day.
In 2017, we didn't have a 'Splashes Summer', so needed a new mechanic to make media headlines. We opted to create a two-stranded strategy, based around:
Game of Stones in the 'Northern Kingdom'
#ThisGirlCan
Here, we hoped to piggyback on the huge amount of interest in Game of Thrones Season 7, as well as focusing some of our event PR on female stone skimmers, urging more women to pick up their stone and skim.
We established that we could arrange interviews with some of the regular stone skimmers competing in the Lakes and also identified some female skimmers who could be interviewed for the women's strategy. Both PR hooks worked a treat, resulting in:
A full-page article in national daily newspaper, The Guardian, focused on female stone skimming
National radio coverage on the Claudia Winkleman Show on BBC Radio 2
Regional TV coverage on BBC North West Tonight and Granada TV
BBC Radio Cumbria interviews
Coverage in The Week (Junior) and LandLove magazine
Coverage on Bay Radio and Lakeland Radio
48 pieces of print and online coverage including articles in the Lancashire Evening Post, Blackpool Gazette and Lancaster Guardian, plus online articles at Countryfile.com, Contrarylife.com, Lancashire Telegraph
The event was hugely successful, with queues throughout the day as men, women and children waited to skim, which meant lots of money raised for river conservation in the South Lakes! Once again, the organisers were delighted!