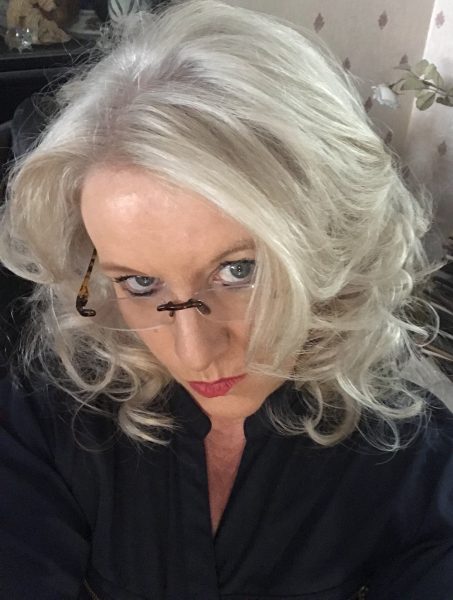 April 13th, 2017
All Very Final!
The final frontier, the final outpost, final proofs, the finals … that sums up a lot of what's been happening at Base Catapult over the last six weeks, as we've built on all the success of 2016 and gone even further on our mission to boldly go …
We're absolutely loving being able to promote Star Trek: The Exhibition in Blackpool, a visitor attraction where there are so many exciting PR stories to evolve and where we're lucky enough to work with a fantastic team of people who are all so enthusiastic and helpful. We've also been able to meet 'Mr Star Trek' – Martin Netter from Germany, who has the world's biggest private collection of Star Trek memorabilia – and we managed to quickly create a young reporters' initiative around his visit, involving local school pupils.
Watch out for a PR story that we somehow plucked out of almost nowhere today, having spotted a BBC news link from a few days ago, which was then augmented by one in the Washington Post! A different spin to tourism attraction PR if ever there were one.
As for the final outpost, we've been driving the Northumberland Day arrangements for what was supposed to be a low-key celebration this year, given that there is nobody else to do so. We've staged Northumberland Day briefings in Blyth, Rothbury and Langley-on-Tyne in the last month, not to mention one-to-one media briefings and trips to see the client for whom we devised this initiative.
Add to this the fact that we've managed to create a free website, and that we have a most exciting announcement up our sleeve, it's been exhausting, but well worth it when you see villages such as Beadnell creating a whole event so that they can play their part in the county's first-ever county day. It's shaping up to be a momentous occasion, but running every single aspect from A to Z is a little stressful at times! If only that funded position had come through this year!
Waking up to an email from another participant with a superb event in the making made everything seem so much brighter. In fact, it must have been good, because I read it out! I love fabulous product development and the way we're going we'll be putting the rest of the country to shame!
Moving on to another final – final proofs – and I guess we can say that a huge number of these have been carrying our PR editorial, whether that's been in motor fleet publications, nationals such as the Daily Mail and Daily Telegraph, glossy mags, or niche titles in sectors such as pet and catering.
We've also managed to pull together a dreamy little leaflet for brand new Princess Parties at Langley Castle – another piece of product development – and have work on a few other publications, e-shots and e-newsletters.
Back to the 'final' theme and we've finalised agreements with two new clients, with others potentially in the offing. We are now representing, and about to launch, a very exciting new app in the wedding sector, which has been produced by a Lancashire-based business. We have also won the account of a Cumbrian company that's a supplier to markets including travel, leisure, festivals and the motor sector and run by someone I've known a fair few years now. With the motor link, is just as well there's a return trip to Maranello coming up!
And when it comes to finals, our awards' entry writing has certainly catapulted clients into a heap of these. One client has already, this year alone, won the Greater China Rising Star Award, the Institute of Directors' 'Best Start Up Director' Award and the FSB and Worldpay UK Business Award for 'Export' in the NW region. They have now been announced as a national finalist in these same FSB awards, where they could win £2000 if they win their category and, if they achieve that, potentially scoop another £10,000 as the overall winner.
If you also consider that they have just been shortlisted in two categories of the Made in the NW Awards, it's not been a bad haul so far.
Finally, whilst we might not have had an 'invitation' to be involved with other things, we've definitely caught the eye and have prospects in the pipeline. We shall seek out new life and civilisations! Onwards and upwards with vibrant public relations for vibrant brands and businesses!