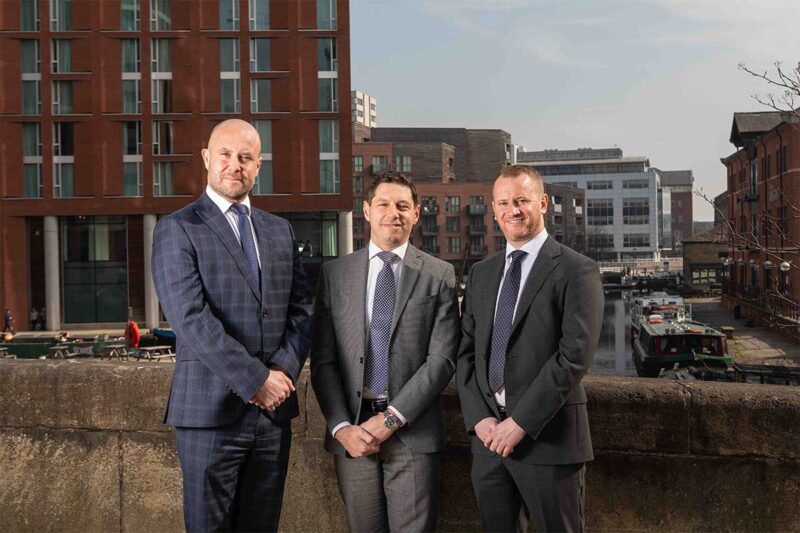 August 8th, 2023
Fleet Thought Leadership Results From Unique Angles and In-depth Research
One of our 2022 award-winning campaigns – scooping a B2B PR campaign award – was for Leeds-based commercial insurance broker, McCarron Coates, for whom we have created previous compelling marketing campaigns since 2019.
The objective was to create thought-leadership in 3 core sectors – coach, courier and haulage. The strategy revolved around devising unique and thought-provoking angles, to position the client as an expert in their field and to support the creation of content downloads that would further build the client's authority.
The ideas and unique storylines
For the bus and coach sector, we recommended commissioning a consumer survey, assessing attitudes towards coach travel post-pandemic, to assess how the coach sector can best align itself with today's UK tourism and leisure experience-seeking consumer.
This resulted in some tough love for the coach sector, highlighting what consumers want to see and key changes required. This and marketing tips were presented in a booklet called, You're Just Not Selling it to Me', around which we created much thought-leadership and ignited a whole industry debate.
Identifying a unique angle on the new 2022 Highway Code led to a major fleet story. Whilst other commentators focused on the new 'hierarchy of users' from a motorist's lack of awareness point of view, we highlighted the growing UK emphasis on making directors liable for their companies' errors and demonstrated that the new hierarchy, which gives HGV drivers responsibility for every other road user's safety, has major implications for future accidents and resulting liability claims.
Other elements
We build thought leadership around the soaring cost of raw materials, creating a trend-based story about a 'claim cost switch', which highlighted ow repair costs had become the leading constituent of motor claims, causing claim/premium inflation.
We then focused on diesel spillage from overfilled HGV tanks, innovatively linking this to liability and motorcyclist deaths. For impact, we used a 'kiss necking goodbye' message, to hammer home the point that HGV drivers should avoid filling tanks to the neck, to avoid spilling hazardous and life-threatening diesel and creating more liability issues.
After a meeting with the National Vehicle Crime Intelligence Service (NAVCIS) and insurer NMU, we identified a unique angle on HGV thefts – the need for police to tag cargo theft as freight crime, not just 'theft from vehicle', to enhance crime detection rates and stolen goods recovery rates. More thought leadership resulted when we called for a tag to be introduced.
Compelling content
For the courier market, we created the first-ever guide to help couriers build both a brand and a robust and compliant business, by researching and writing content download 'Brand on the Run.' Couriers can now learn how to control risks and build a successful courier enterprise – essential, given that many snowballed during lockdown with no controls in place.
Results
Our PR led to McCarron Coates being positioned as a key industry expert. We generated 53 in-depth articles across the three core trade sectors, despite these having relatively few publications. More than half of articles carried thought leadership commentary, rather than just news and coverage contained 192 brands mentions. The articles had an audience reach of 3m and generated 12 valuable follow back links in good domain authority media titles.
McCarron Coates was shortlisted for Marketing Campaign of the Year and two other awards at 2022's Insurance Times Awards, scooping Silver for Specialist National Broker of the Year.