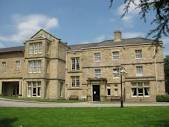 September 6th, 2015
Catapult MD To Launch New PR Guide In Leeds
Catapult PR's managing director, Jane Hunt, will be speaking at her client, Gauntlet's, first conference for its Appointed Representatives on Wednesday, as well as launching a training tool that she has created for AR use – a special PR Guide.
Jane will be part of a two-day conference at Weetwood Hall, Leeds, which will bring all of Gauntlet's ARs together for the first time. Representatives from leading British insurers will also be present, along with other marketing consultants who work with Gauntlet.
The PR Guide covers everything an Appointed Representative (a type of franchisee within the insurance industry) needs to know, in order to promote their business, their expertise and their support for community projects.
It also explains to ARs how to use their key messaging in order to maximise their word counts within Twitter and LinkedIn profiles and ensure that these tools work hard for the business and do not simply become CVs focused on individuals.
With a chance to interview and engage with ARs during the day, and over dinner and breakfast, Jane will be seeking to write a few stories, based around the conference, optimising the time she spends in Leeds.
Jane says: "This conference marks a milestone in Gauntlet's history and it is great to see how much importance they have put behind PR, by commissioning the PR guide and giving me a substantial slot in the conference proceedings. I shall, however, be making ARs work during my presentation, as nobody wants people falling asleep during a mid-afternoon talk! I am looking forward to getting to know some of the business owners that I have written about, but never met, both during the day's proceedings and informally over dinner."