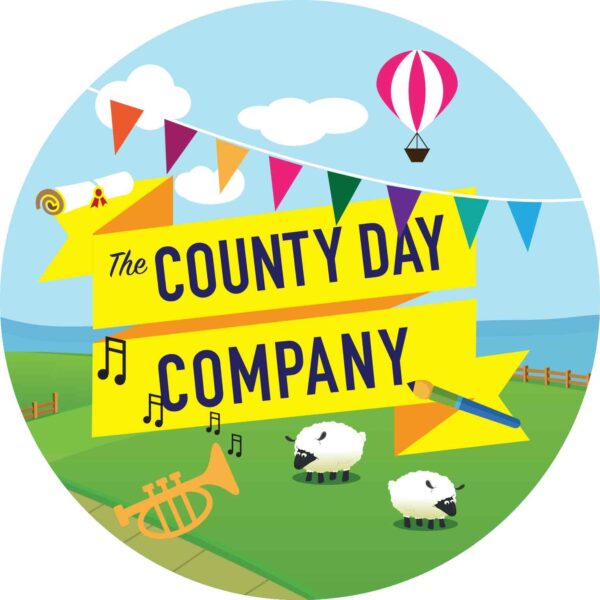 June 23rd, 2019
Catapult PR Gets A 'County Day' Sister Company
In its 21st year, Lancashire-based PR agency, Catapult PR, is now the big sister to another company – The County Day Company, to be precise – to allow us to use our in-depth, specific and award-winning expertise in launching and promoting county days, festivals and exhibitions and work with a team who would not necessarily be handling activity for Catapult PR clients.
The County Day Company has a specific brief – to allow county councils and tourism destination management organisations to capitalise on the economic, social, community and tourism benefits of county days – a benefit Government minister, Jake Berry, recently highlighted when urging all local government authorities to launch, revitalise or better promote a county day.
Having made Northumberland Day's PR campaign the 'Best Travel, Leisure and Tourism PR Campaign' in the country, when we won the prestigious national CIPR Excellence Award for this category in 2018, we feel we have unique experience in the launching and promotion of county days. When we point out that Northumberland Day has (so far) been shortlisted for over 20 awards, you will see why.
Northumberland Day will continue to be managed by Catapult PR, because of its heritage and the three years of management by Catapult, which also spent a further 18 months calling for and gaining support for the concept. But, all other county days will be the remit of The County Day Company.
The County Day Company will also deliver award-winning experience to festival organisers wanting first-class PR and promotion. Catapult PR has won numerous Gold awards for festival and garden festival promotion and PR, so The County Day Company with its especially assembled team will be just as adept at providing PR for festivals and exhibitions, not to mention Christmas markets, county shows, food fairs and fests and a variety of other events.
Catapult PR's managing director and now also MD of The County Day Company, Jane Hunt, says: "This is an exciting new development in my career and I cannot wait to help other counties and festival organisers benefit from the same exciting PR programmes we have developed for Northumberland Day and a variety of food and garden festivals. This is a true niche for us and we reckon we have more experience of organising county days than anyone other PR or marketing agency in the country.
"I am particularly excited by the community relations benefits we know we can deliver, as Britain has deep divides, for various reasons, and we have already shown how we can bridge these and bring people together in shared celebrations. This really matters to me, which is why we are so passionate about our county day delivery and why we go the extra mile in all that we do.
"We also have some new product development to announce for Northumberland, so it is very much, watch this space, as exciting things will be happening."
For more information, head to www.thecountydaycompany.co.uk