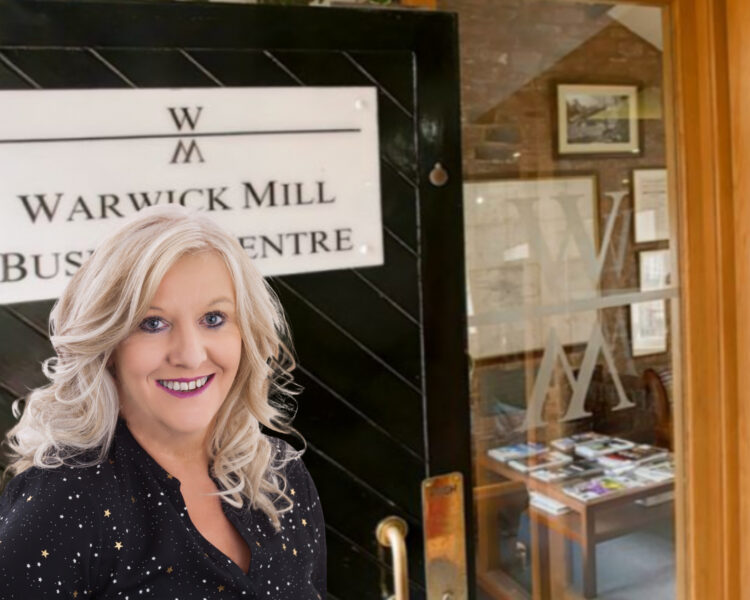 November 6th, 2022
Catapult PR Moves Into Cumbria
One of the UK's most accredited regional PR agencies, which has been winning awards for Cumbrian clients since 2000, is now boasting a CA postcode and offering a PR and content agency service to more clients in Cumbria.
Multi-award-winning Catapult PR, which has a whopping 59 awards in its trophy cabinet in Lancashire, is now also part of the Warwick Mill business village, in Warwick Bridge, Carlisle.
The office provides a base for meetings with local Cumbrian businesses and allows Catapult PR to boost its client portfolio within Cumbria.
Warwick Mill is ideally located ideally for Catapult PR, which can service both Cumbrian and Northumbrian clients from this base. This is crucial, given that the agency founded county day, Northumberland Day, in 2015 and continues to make it an annual award-winning celebration.
Creating campaign excellence is in Catapult PR's DNA. The agency has this year won nine regional and national awards, exactly repeating its huge success of 2021. Awards have been won for tourism PR, B2B and corporate PR, cultural PR, digital content creation and financial services PR.
Its clients are also currently shortlisted for six awards of their own, thanks to entries written by the agency and featuring its creative initiatives. Two clients together have four shortlistings in the Insurance Times Awards, whilst one has two shortlistings in the North East Tourism Awards.
This year, four of Catapult's PR awards have been achieved for work for Cumbrian client, Levens Hall and Gardens. Catapult PR created the stand-out idea of World Topiary Day for this client and it has been an idea that has captivated heritage gardens around the world.
The agency has also previously won awards for Cumbrian clients such as the Holker Garden Festival, the World Marmalade Festival and Lakes Aquarium. It also represents clients such as Cumbria's Living Heritage.
Half of its business is focused on tourism, retail and leisure clients, whilst the other specialises in insurance, financial services and corporate. It conducts PR, social media and content-based campaigns and provides copywriting for websites, blogs, newsletters and brochures.
Catapult PR wants to see more Cumbrian businesses getting better value from their marketing budget, by adopting PR and content marketing and by not paying big city prices.
As the agency is, year after year, outstripping far larger ones when it comes to award-winning work, no business should feel they need to pay high-ticket prices, when Catapult PR's expertise is available.
Catapult PR is also willing to offer free Zoom sessions to any Cumbrian business wishing to ask questions about PR, social media and content writing and seek to find the best way to market itself in the coming year. To book a free discovery session, they can email jane@catapultpr.co.uk
Jane Hunt, managing director of Catapult PR, says, "We have been winning top awards for Cumbrian clients since 2000 and, nearly 23 years later, are still greatly involved with helping vibrant Cumbrian businesses achieve their goals. This move will enable us to work with even more Cumbrian clients who want to accrue tangible benefits from marketing."
More information is at www.catapultpr.co.uk