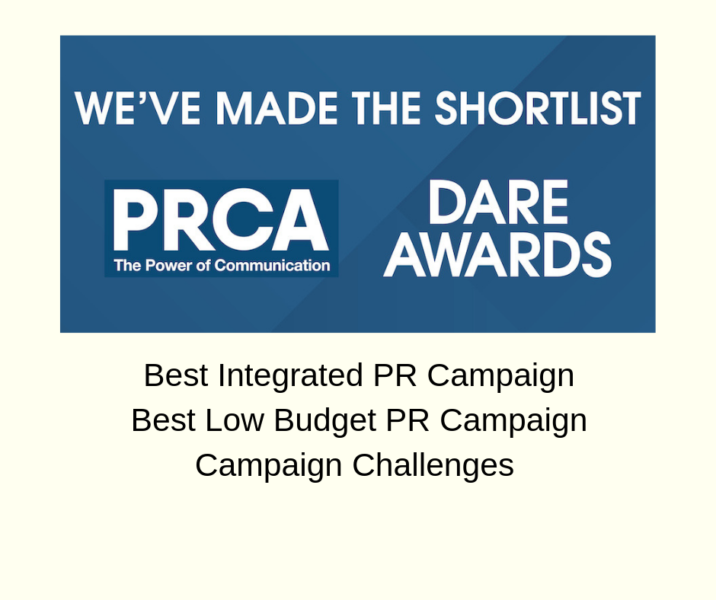 April 20th, 2019
Catapult PR Shortlisted for 3 PRCA Dare Awards
Catapult PR has been shortlisted for PRCA Dare Awards at the very first time of entering.
Proving once again that great ideas, 100% commitment and an ability to passionately engage audiences are factors that make agency size an irrelevance, we are amongst the final runners and riders in the Best Low Budget PR Campaign, Best Integrated PR Campaign and Campaign Challenges categories.
As usual, we are competing against the top Manchester agencies, benchmarking ourselves against agencies who often have 30+ members of staff and massive budgets to play with.
That is the important thing to remember when you look at Catapult PR's record of achievement. We've done it all with a small but dynamic resource and with budgets a fraction of those of the big players. if you are a client, there's a lot to be said for that. We can not only improve your bottom-line, maximise your engagement and make you the 'most talked-about in your sector', but also save you tangible sums on your marketing spend.
Ready to talk to us and see what we can achieve and save for you? Please call Jane Hunt on 01253 446925.