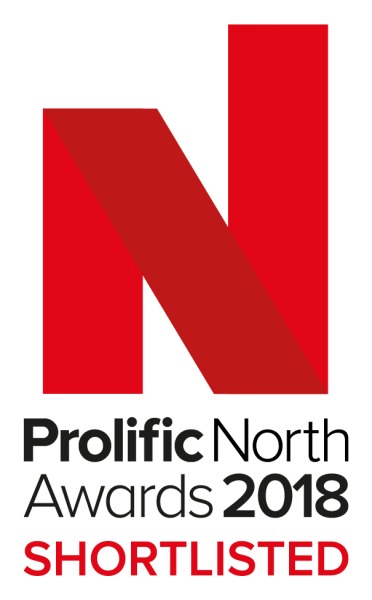 April 14th, 2018
Catapult PR Shortlisted for 'PR Agency of the Year' Accolade
Catapult PR is continuing its quest to take its awards tally to 30+ in 2018, having notched up its sixth award shortlisting since the turn of the year!
Having won five awards in November 2017, to take the awards in our trophy cabinet to 29 (and goodness knows how many additional runners-up accolades, as we never counted those for the first 10 years or more), we are determined to reach a nice round number in 2018.
The latest shortlisting comes in the Prolific North Awards, the categories for which are more focused on marketing, PR and digital agency performance than PR campaigns per se. Consequently, with no micro-business category in these awards either, we had to be judged as PR Agency of the Year (under 10 employees) and we've amazingly been shortlisted along with agencies with a fair few more bodies than ourselves!
This shortlisting follows hot on the heels of our amazing achievement of being shortlisted for a national CIPR Excellence Award (for the third time in our history and for the second time in the Travel, Leisure and Tourism category). The panel interview at CIPR HQ in Russell Square, London, is in 10 days' time and, fortuitously, we have a new business meeting straight afterwards, killing two birds with one stone. That throws up the prospect of a third London-based client joining Catapult PR within the last five months. Not bad for a Lancashire PR agency based on the Fylde Coast near Blackpool!
We also have three PRMoment.com Award shortlistings at present and we made it to the final of the Micro-Business of the Year in the FSB NW Awards, being benchmarked alongside bigger businesses in all sorts of fields, which was a proud moment.
So, onwards and upwards. Although, it has to be said that there is something good about having a number of trophies that's not a nice round one. It means you keeping trying to move on to one that is, raising the bar continuously when it comes to generating results for clients, coming up with highly captivating and engaging creative and content and living, breathing and even wearing your clients' brands and products! Size counts for nothing without passion, quirky and compelling ideas and the ability to tell stories and carry people with you as a result of your PR storytelling.