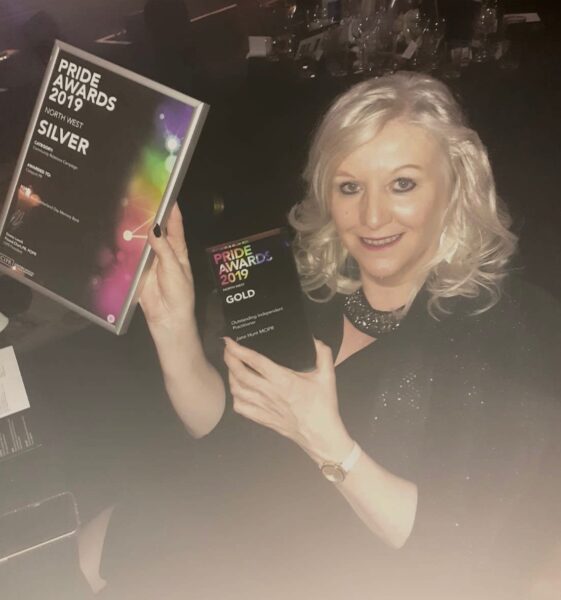 December 5th, 2019
Catapult Scoops Its 34th & 35th Awards
On Friday, November 29, Catapult PR, scooped its 34th and 35th awards, exactly one week after winning its 33rd – the Northern Marketing Award 'Highly Commended' for 'Retail PR Campaign (Online or Offline) of the Year.
At an awards ceremony held at The Midland Hotel, Manchester, we won the Silver Award for Best Community Relations PR Campaign and the Gold Award for 'Best Independent Practitioner' in the CIPR PRide Awards 2019. When it comes to the latter, this is the third time that Catapult PR's MD, Jane Hunt, has won that award at a regional level, since the award was created in 2011, despite not entering every year. She also won the Silver award for this category in 2018 and won the national award in 2012. This year, she was again a finalist for the national award.
The awards haul for November 2019 totals three awards, proving that size and budget do not matter, if you work with Catapult PR. It is worth noting that we were finalists for another three awards at the CIPR PRide Awards, putting us on a par with the biggest Manchester and Liverpool agencies, or above.
With far fewer resources and a fraction of the budget of the agencies we compete against, we still turn out the award-winning campaigns – campaigns with phenomenal results – year after year.
November has been one of the busiest in our history, so we have far more news to share soon. In the meantime, if you want to enjoy real results from your PR and marketing, email tellmemore@catapultpr.co.uk