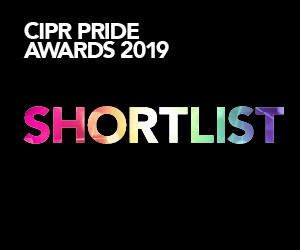 July 20th, 2019
Catapult Shortlisted for a Big Five!
Here at Catapult PR we are celebrating achieving the joint second-highest awards shortlistings of any agency in the northwest in the CIPR PRide Awards 2019, in which we will be heading to Manchester on November 29, to compete in the finals in five categories.
Additionally, we believe our campaign – The Great Northumberland Day Memory Bank – may have more nominations than any other individual campaign. That's great news for us, but also for our fabulous new sister company, The County Day Company.
We're the only Blackpool agency shortlisted – but that's not new, as we have been the only agency flying the flag for PR in Blackpool and the Fylde Coast at award ceremonies for 21 years! We are, however, the Lancashire agency with the most shortlistings, with our big five being for campaigns in: Community Relations PR; Arts, Sport or Leisure PR; Use of Social Media and Not-for-Profit categories. MD Jane Hunt, is the only finalist for Best Freelance PR Practitioner, so she hopes that's a cert and not a "we didn't buy any awards for this category"!
Our outstanding campaign was conducted for Northumberland Day 2019. Northumberland Day was an initiative created by Jane Hunt in July 2015 and brought to fruition for the first time in May 2017. This year was the third year of Catapult inspiring an exciting programme of arts, sport, cultural and community events across the north-east county, as well as devising a social media campaign producing phenomenal engagement. This was all with no funding or financial backing other than a little sponsorship.
Both of Catapult PR's previous Northumberland Day campaigns have won big at awards, with the 2017 campaign scooping the most prestigious award in the PR industry – a CIPR Excellence Award – in May 2018, when it was announced as the best tourism campaign in the UK.
Despite already having a hatful of award nominations in the bag for 2019's campaign, Catapult PR's managing director, Jane Hunt, says 2020's will be even more exciting, with initiatives already in the planning and new "torches" taking up the baton to become her ambassadors in the field.
Talking about the big five award shortlistings just received, she adds, "We are delighted to prove, once again, that you do not have to be a huge agency to excel at what you do in PR and you do not have to be based in a city or urban environment. We are celebrating our 21st birthday as a PR agency this year, with every one of these having been based in Lancashire and on the Fylde Coast, and already have 32 awards in the cabinet. We could always find room for a few more, however.
"Having all of these nominations for Northumberland Day should be brilliant news for our specialist and very niche sister company, The County Day Company, as well as Catapult PR. We believe we are the leading and perhaps only specialist in launching and promoting county days, so are ready to take those skills out across the country."