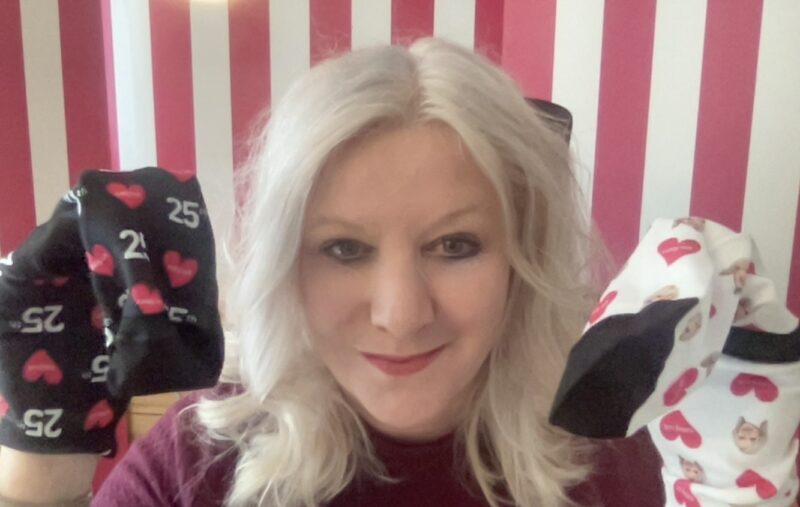 March 22nd, 2023
Catapult: Socking It To 'Em for 25 Years
Lancashire PR agency, Catapult PR, is celebrating having 'socked it to 'em' for the past 25 years, as an award-winning consultancy for the last quarter of a century.
The public relations, copywriting, social media and content agency, based in Poulton-le-Fylde just a short hop from Blackpool, put its 59th award in its trophy cabinet in November 2022 and took its finalist accolades to well over 80.
In March 2023, it has secured another two awards shortlistings in the PR Moments Awards. One of the shortlistings is in the Culture, Media, Sport and Travel Marketing Communications Campaign of the Year category. This highlights its expertise heritage marketing, rewarding the heritage and travel marketing campaign created for Cumbrian heritage visitor attraction, Levens Hall and Gardens.
The other shortlisting is for Best Integrated Communications campaign. This demonstrates Catapult PR's ability to successfully combine media relations and PR, social media and content strategies, this including podcasting and online engagement tactics.
In both 2022 and 2021, Catapult won 9 awards, demonstrating with these 18 awards in two years that it may be 25 years old but its ability to still create cutting-edge campaigns hasn't diminished, no matter how much the landscape of marketing may have changed.
So what makes such a successful Lancashire PR agency?:
1) Creativity. Catapult PR has always created campaigns that box above their budgetary weight, using creativity to achieve outstanding results. It's never splashed the client cash and bought success by spending big. Creativity has been its watchword.
2) Expertise. It may be based in Lancashire but its clients have been national and international, enabling it to work on exciting campaigns with a wide reach and scope.
3) Dedication to results. Catapult has never stopped trying to achieve outstanding results and always has that ambition as the end goal.
4) Commitment to clients. Catapult has always put its clients best interests first. Some may have not wanted to listen to what the best strategy would be, for whatever reason, but Catapult has always taken its role seriously, seeing itself as a true consultant, and not just an agency. Those who have listened have done exceptionally well.
5) Hard work. A typical day is 11 hours and we do a 7-day week. Our record of achievement hasn't come without a lot of sacrifice.
2023 shows no sign of anything changing, in terms of either campaign success or our drive to succeed. If you want to work with a consultancy that will take you to as high a level as is possible, dependent on your own input, willingness to listen and implement things and commitment to our tactics, please get in touch.
You really don't have to be based in Lancashire to take advantage of what our marketing agency offers. Our current clients benefiting from our PR, copywriting, social media and content creation services are in Cumbria, Northumberland, Yorkshire, South Wales, Hampshire, Essex, Suffolk and the West Midlands, not to mention France. Only three are actually in Lancashire!