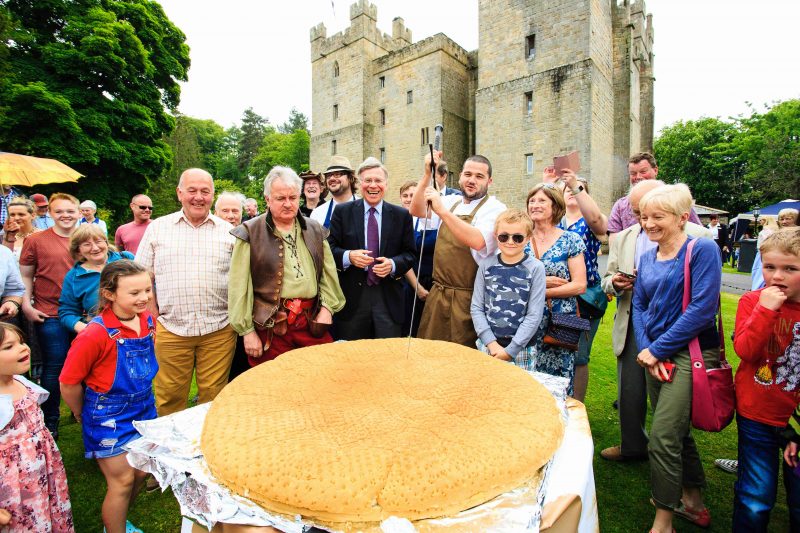 September 21st, 2017
Catapult Tops PR Agency Tally Table!
The team here at Catapult PR is absolutely ecstatic after achieving another major coup within our sector, by notching up the greatest number of award shortlistings of any specialist PR agency across the north in this year's Northern Marketing Awards.
We were overjoyed to find we have been shortlisted for an outstanding four awards in the Northern Marketing Awards, which reward the best work conducted not just by PR agencies but by other marketing agencies too.
We are shortlisted in the categories of Best Low Budget Campaign, Best CSR Campaign, Best Tourism & Leisure Campaign and Best B2C Campaign, for our stunning work (even if we do say so ourselves) for our Northumbrian client Langley Castle, which involved creating and staging the very first Northumberland Day.
Very few PR consultancies are shortlisted in the Northern Marketing Awards 2017 and we believe we have double the number of shortlistings of any other.
This is just reward for a phenomenal campaign that saw us inspiring communities, schools, businesses and tourism operators to get involved and turn Northumberland red and yellow on the inaugural Northumberland Day on May 28 2017.
It also involved creating something super-sized – the World's Largest Stottie – which was unveiled at Langley Castle as a curtain-raiser to Northumberland Day. Additionally, we devised the now much-loved 'Northumbie Awards' that rewarded the efforts of schools, villages and parishes and event organisers, whilst our MD, Jane Hunt, also embarked on a county wide workshop tour, to ignite the enthusiasm of people in what is a huge and very diverse county.
Our four nominations now add to a further four shortlistings that we have already achieved in the CIPR PRide Awards 2017. The two award ceremonies take place back-to-back, on November 1 and 2, making it a potentially fruitful time for our cabinet, although it is already bursting to the seams with 24 awards and numerous runners-up accolades.
We are naturally hoping to repeat our success in last year's Northern Marketing Awards, in which we scooped a coveted N-shaped purple award in the Best Not-for-Profit campaign category.
Jane Hunt, says: "We are a boutique PR agency, a fraction of the size of other PR agencies but consistently prove that passion, hard work and fantastic ideas are the key ingredients for hugely successful campaigns. We must thank Langley Castle for believing in us and backing our creative approach to PR. We love working with the castle team, and its American owner based in Boston, and we want to bring an award home for them this year.
"We have clients in locations as far apart as Northumberland and Northamptonshire, and clients overseas too, and we hope that this year's stunning results will persuade more businesses to recognise that we can create superb PR campaigns for a wide range of clients, wherever they are located."
For more information about Catapult PR, visit www.catapultpr.co.uk