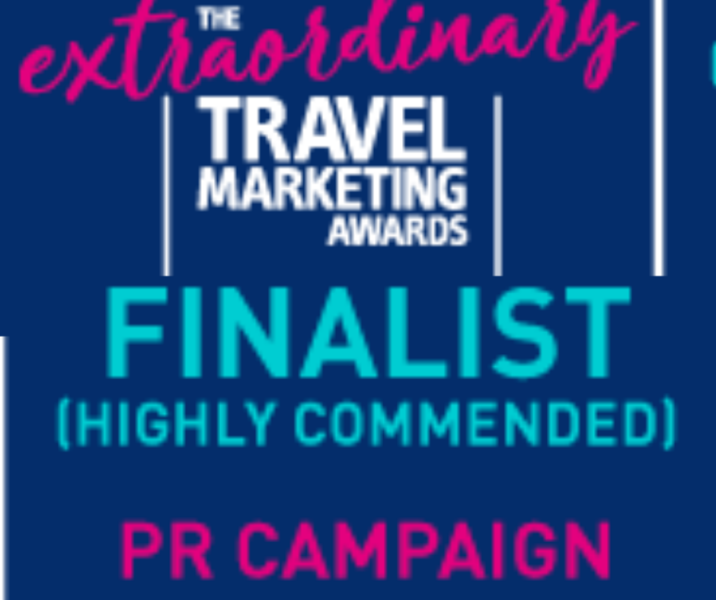 July 27th, 2022
Catapult Wins National Travel Marketing Award
Conducting any form of travel campaign during UK lockdowns and Tier-3 Covid rules was trying, to say the least, but it has again proved award-winning for Catapult PR, which never threw in the towel for its travel PR clients.
We have this month been awarded a Highly Commended runners-up position for the Best PR Campaign, by the Extraordinary Travel Marketing Awards.
Despite operating to a very modest budget for a Northumberland-based castle hotel, Catapult PR was just pipped by winners 'On The Beach', which has to be some indication of the passion and ideas we poured into our client's PR campaign.
This was the first time we'd ever entered national travel-sector-specific awards and our success is some indication of our expertise in handling PR and content marketing campaigns for tourism and travel companies. That expertise covers not just hotels seeking good PR but also visitor attractions, farm attractions, UK and overseas travel destinations and camping, glamping, organic and luxury accommodation and apartments.
Our PR experience has also been used by overseas clients, including a sustainable tourism event in Italy around the Via Francigena. Here in the UK, our travel and tourism PR clients have been located across the country. We have even worked with tourism businesses in Blackpool, even though attracting business in Blackpool has always been more difficult than demonstrating our worth to clients in other parts of the country. I guess nobody ever appreciates what's on their doorstep!
So, this Blackpool PR agency and hugely recognised Lancashire PR agency, is super-charged and ready to add to its travel and tourism PR credentials even further after this wonderful national award win. Just watch this space!