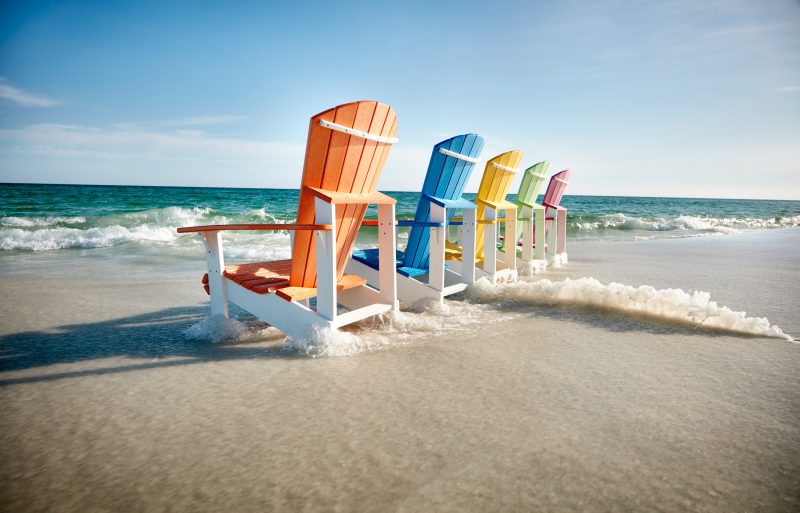 May 4th, 2017
Coastal Catapult PR Lands Pacific Ocean Brief
Fylde Coast PR agency, Catapult PR, has landed the account of Pacific Ocean – a stunning high-end outdoor furniture brand reaching UK shores for the first time and already wowing homeowners, not to mention hotels, restaurants and leisure providers across the country.
Pacific Ocean is an outdoor furniture brand with stunning aesthetics, superb quality and wow-factor green credentials. The range comprises chairs, tables, love seats, garden benches, footstools, bar stools, loungers and gorgeous Adirondack chairs, currently bracketed into three distinct ranges.
Lancashire PR agency Catapult PR's brief is to generate consumer editorials in leading national magazines and lifestyle titles and create profile in trade titles read by hospitality and leisure sector buyers. Its appointment to the Pacific Ocean account comes on the back of impressive results for a catering sector client with whom Pacific Ocean has a connection.
The PR consultancy hasn't wasted any time with this retail PR campaign, quickly securing two significant trade blog and feature opportunities following issue of its first press release. Pacific Ocean has similarly already attracted key buyers, including prestigious hotels and leisure providers in locations such as Brighton, Guernsey and Devon. and has started to sell its talking-point garden furniture to discerning British homeowners.
Catapult PR's own coastal location and experience with sustainable lifestyle and tourism brands, was always going to give it a head start with this client. Pacific Ocean furniture is created from plastic reclaimed from oceans and landfill sites, which undergoes an advanced moulded extrusion process to form beautiful grain-finished planks from which each piece of furniture is hand-crafted. A gorgeous Adirondack chair starts life as roughly 579 plastic milk cartons.
Whilst all three of its ranges tick the box of those seeking designer looks from a brand that puts concern for the 'terra' into terrace, its super-bright 'Generation' range, in 16 bold colours, embodies Catapult PR's own strapline of 'vibrant PR for vibrant brands and businesses.'
Catapult PR's managing director, Jane Hunt, says: "Pacific Ocean has the personality and coastal chic of beach huts and a quality that delivers a wow factor the minute its aesthetics, ergonomic design and durability are examined. Add to this its super-green backstory and the fact this furniture will not rot, crack, fade or discolour, even in salt-air environments like the Fylde Coast, and it's easy to see why we have a very PR-able brand in our stable."