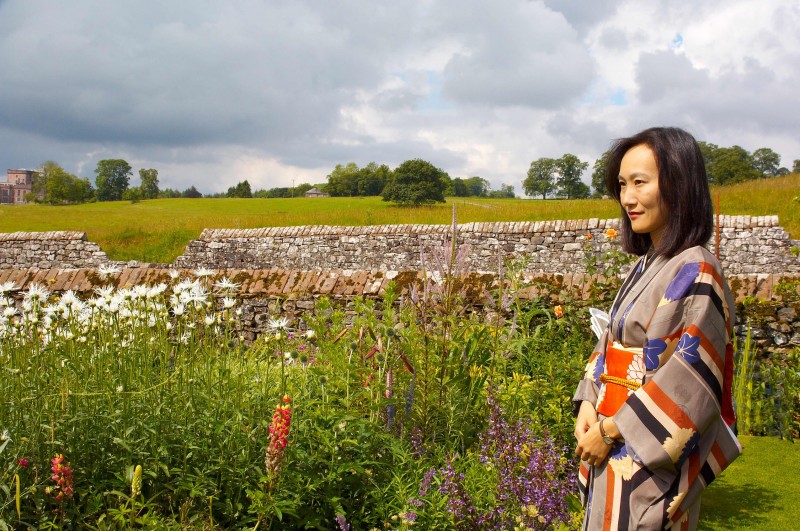 June 5th, 2015
Cool Cumbria Down On The Farm
This PR campaign was a runner-up for a national CIPR Excellence Award, in the category of Arts, Sport, Leisure and Tourism and revolved around our re-positioning of farm tourism as something that was not muddy, wet and smelly, but an experience focused on family time, luxury and quirky, memorable experiences.
The campaign came in the wake of the foot and mouth epidemic, which had devastated farms in northern England, but also destroyed faith in farms as custodians of the land. Our mission was to boost farm holidays across England's northwest, create dynamic launches and stunts for farm cluster groups and generate national news headlines.
Our first initiative was 'Welcome to Mootown'. We identified 12 different strands within farm tourism and created a dynamic repositioning vehicle, which drew inspiration from Motown – the sound of Young America that made its music accessible and attractive to all cultures, just as farm tourism needed to be. We created an exciting, 12-track 'Mootown Classics' CD, containing images and pictures, publicising 34 different businesses under track titles based on real Motown hits. This was housed in an old '45-style record sleeve, carrying an image of a psychedelic cow, which created an instant impact on journalists' desks and drove demand for press trips.
The next piece of activity was our dynamic launch of cluster group, Luxury in a Farm – a group of 16 luxury farms across Cumbria. We timed the launch a few weeks ahead of Valentine's Day and went retro, creating our own version of the '70s Milk Tray Man, who became 'Farm Stay Man'.
The initiative combined teaser tactics with a media relations exercise. We targeted female travel journalists on national newspapers and magazine, sending them two photography-based teaser e-mails. The first showed a mystery man emerging from Windermere with roses and chocolates; in the second, he was heading to London via quad bike. Journalists were told to await his arrival and a male model soon sweet-talked his way into their receptions, where they willingly met him to accept hand-made Cumbrian chocolates. This selection box of chocolates, however, had a unique twist – each of 16 chocolates represented one of the farms and was illustrated by pen sketch. Why? Well as the accompanying calling card said: 'All Because the Lady Loves a Farm Stay.'
To make it three big hits in a row, we then supported the Tea Trail Cumbria with a PR stunt that went worldwide within minutes of its release. Upon hearing that the Tea Trail was going to translate its leaflet into Japanese, we suggested creating spoof adverts for a 'Geisha', who could teach Cumbrian teashops how to make a good cup of green tea, in preparation for the arrival of hoards of Japanese visitors. We created a dynamic poster as the job advertisement and issued this, and the story, to the media. Within 30 minutes, BBC News 24 had made it their lead story and the phones went crazy, with journalists all over the world wanting to know more. Luckily, we found our geisha pretty quickly and were able to get TV cameras rolling as she visited two tearooms and inducted owners into the art of the Japanese Tea Ceremony.
The campaign generated over 30 pieces of extensive coverage in national dailies and Sundays, 21 articles in consumer glossies, six TV broadcasts, over half a million pounds of coverage that we could measure and an 87% inclusion of key web addresses and booking numbers. Coverage was generated in India, Japan, China, the USA and Holland, to name but a few countries and the rate of return on investment was phenomenal. Despite all of this, the best bit was seeing Cumbria described by the Guardian as 'The New Paris' and farm holiday coverage was plastered over a double page spread in The Independent's travel section, under the headline, 'Cool Cumbria Down On the Farm'. Knowing how much our campaign was making phones ring, while filling booking diaries and bringing in vital additional incomes for farms on the road to recovery, was a pretty amazing feel-good factor to get at work every day.