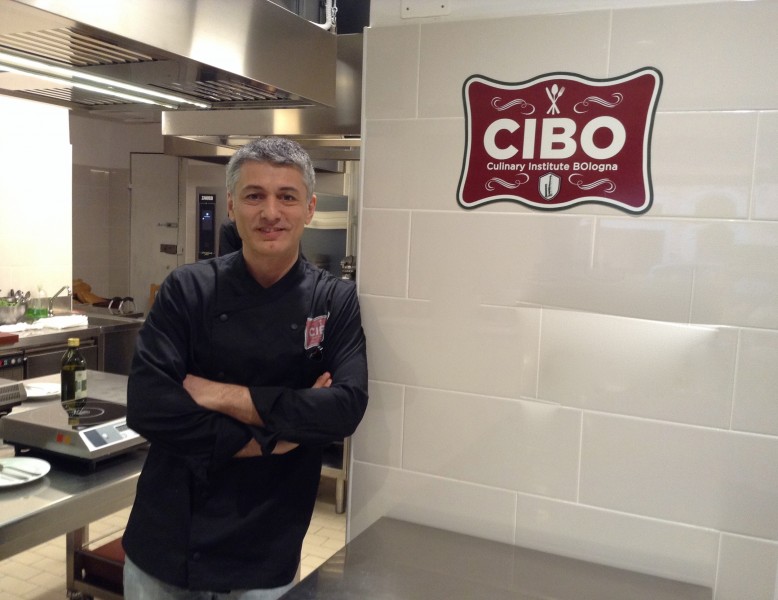 November 6th, 2015
Cranstons To Provide Boho Chef With An Entrée Into Cumbrian Produce
A passionate chef, restaurant owner and cookery school head from Bologna, Italy has put a visit to Cranstons Cumbrian Food Hall in Penrith on his schedule, to learn as much as possible about Cumbrian produce from one of its most passionate ambassadors.
Stefano Corvucci, known as the Boho Chef and founder and tutor at CIBO – the Culinary Institute of Bologna – is conducting his first culinary tour of England and has a desire to compare and contrast Italy's approach to food with that of Britain, whilst also judging, tutoring and cooking during his visit.
On the afternoon of Monday November 16, this wish will be fulfilled when Cranstons managing director, Philip Cranston, treats Stefano to a tour of the Cranstons Cumbrian Food Hall. This will include insights into the butchery counter and Cranstons 100-year heritage in supplying Cumbria with the finest meat, as well as an introduction to other regional produce and specialities available in a retail outlet that showcases and sells the produce of over 40 regional food and drink producers.
Bologna is the Italian city most renowned for its food and the birthplace of ragù, tagliatelle and tortellini. It is also part of the region of Emilia Romagna, which has given the world Parmigiano (parmesan cheese), mortadella, balsamic vinegar and Parma ham – to name but a few food delights.
Stefano incorporates all of this wonderful produce into the cookery classes held at CIBO for both amateur and professional chefs. There is no set programme of recipes to be cooked, as every day begins with a visit to Bologna's ancient Mercato di Mezzo, to see what fresh produce is on the stalls that morning. Students and tutors then decide what to cook, using the fresh seasonal food available.
This approach to food fits beautifully with Cranstons own desire to encourage people to cook with fresh local and regionally soured produce and foods in season, making this an ideal food haven for Stefano to visit. He will never have seen specialities such as Cumberland sausage and Herdwick lamb, so this will be a real eye-opener into the best of Cumbria's culinary spectrum.
Stefano says: "My schedule in the UK includes various events, but my trip is also a fact-finding mission, to learn as much as possible about food in the north of England. I love exploring the food of other countries and absorbing knowledge that can be fed back into my own cooking and tutoring. I am really looking forward to my visit to Cranstons Cumbrian Food Hall and also seeing the Cumbrian landscape that supports the produce on offer."
Stefano will be heading to Cranstons after a morning tutoring students at the catering school at Kendal College and whilst en route to Langley Castle in Northumberland, where he will be staging two not-to-be-missed gourmet food evenings on November 18 and 19 in conjunction with Langley's executive chef, Dan Grigg, formerly of The Samling and Gilpin. Details are at www.langleycastle.com
More information about Stefano's cookery school are at www.cookingclassesinbologna.com and discounted courses can be booked by contacting Jane Hunt, on 01253 891114.
Notes to Editors
Stefano Corvucci will be at Cranstons at 3.15pm and photographers can attend a photo call with Stefano and Philip Cranston at this time.
Reporters are also welcome to attend to get interviews. Stefano speaks very good English and should be able to answer any questions.