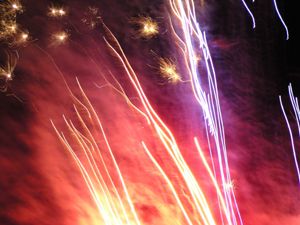 February 11th, 2018
Fab Four Shortlistings In Feb!
What can you say about our second week in February other than 'wow'?  This little old Lancashire PR consultancy is celebrating reaching the finals of two different award schemes, with a total of four shortlistings in total!
Thursday brought us news of a shortlisting in the Federation of Small Businesses' (FSB) Business Awards 2018, for the NW region. We are an area finalist in the 'Microbusiness of the Year' category, based on our business performance, achievements and reasons why our success is exceptional.  This is lunchtime awards ceremony for once, so that will be very different for us!
On Friday, we learned of three shortlistings are in the PRMoment.com awards for the north – defined as everywhere north of the Midlands, plus Northern Ireland.  As we only entered our work into 3 categories, as we were too busy to enter more, we're pretty thrilled by our 100% success rate!
We're shortlisted in the categories of Community Engagement Campaign of the Year, Low Budget PR Campaign of the Year and Culture, Media, Sport and Travel Marketing Communications Campaign of the Year.  If we were to choose 3 categories we would most wish to win, it's probably these three, as they more or less convey everything we love and stand for – engaging campaigns, often with a CSR focus, in-depth experience in PR for culture, sport and travel and tourism clients and amazing value for money, plus a great return on investment (ROI) from PR.
Our phenomenal success of 2017, a year in which we scooped five top PR and marketing awards and were nominated for another 10, seems to be continuing, whilst demonstrable track record is enabling us to attract new clients.
Since November, we have won three significant accounts, taking on board clients based in London, Birmingham and Darwen.  WE now handle public relations, copywriting and content marketing for businesses located as far afield as Northamptonshire and Northumberland and London and Leeds.
We have also grown existing accounts in 2018 and started working for some more local clients too.
Perhaps our latest shortlistings will help us add to our current trophy haul of 29 prestigious PR awards, as we head towards our 20th anniversary in March.
As our MD says: "We never rest on our laurels and are already working on what could become the next award-winning campaigns for clients, given the results we are generating.
"As a micro-business, it's particularly satisfying to prove that size does not matter.  Outstanding PR campaigns simply require creativity, contacts and passion, as we consistently prove. This is why we have retained our identity as a specialist PR and copywriting consultancy, just broadening the definition of PR, to now also generate first-class content to deliver down digital channels."