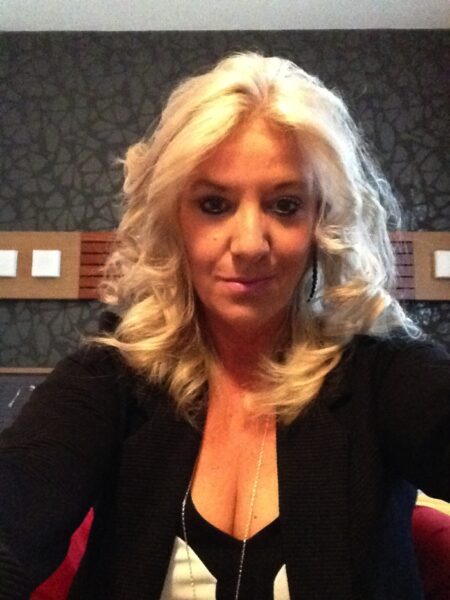 October 16th, 2015
Finding One's Way Out of The Dark
This week started more than a tad earlier than most – 3am British time, in fact – as I departed the lovely Castel Bigozzi, at Strove near Monteriggioni, Tuscany, having had no sleep worrying whether the push button would really let me out of reception, whether the iron gates would actually prove to be unlocked, as promised and, above all, wondering whether I'd negotiate my way, in the dark, back to Pisa Airport.
To say it was pitch black going down the lane with potholes, is a bit of an understatement, but there were advantages – little on the road and the sight of medieval town of Monteriggioni lit up on its lofty position atop one of Tuscany's famous hills.
In fact, all was going swimmingly until the very last moment – when I started following the tiny signs to 'aeroporto' – written in miniscule writing, hardly visible in the dark, given that these signs were crammed on poles holding many other signs that looked pretty similar.
And so it was that I found myself in a ghost town, at 6am in the morning, with nobody on the streets and, therefore, no postman to assault and interrogate for directions. After a few circuits of streets that should have led to the airport and finding myself following signs to the "Torre'', which I had no leaning to see on this occasion, I slammed the brakes on, having caught sight of a tiny bar lit up in a dark street and, more importantly, a grey-haired man looking out into the street. Being on the other side of the road, I waved, as only a damsel in distress can, and across the road he came, as I reflected how truly thankful I was that I had last found the button with which to lower the window in the hire car.
Off I set, with his directions in my head and all seemed to be going well until another wrong turn must have messed things up. This time, I could only find a girl listening to headphones wandering down the street, so I again looked distressed and appealed for help. Something in my eyes must have encouraged her to remove her earphones and not pinch my handbag and, after just two circuits of the same block, I realised what she was trying to tell me and, hey presto, found myself heading around the airport complex, which looked as bleak and deserted as I had semi-expected.
Having deposited the hire car keys in the Hertz box with a rather eerie clatter, I stood at 'la fermata', hoping that the shuttle bus was operating and that it would transport me to the main airport building. Within a couple of minutes, what appeared as weird an apparition of Harry Potter's 'Knight Bus' came rumbling around the corner, coming to an abrupt halt with a squeal of its brakes. I jumped on, praying that no Deatheaters were awaiting around the next bed.
Pisa airport was a less than joyless experience, which eventually led to me being the first bright spark (well, only bright spark, in fact) to realise that going up the escalator to Gate 22 (in search of seating that was sadly lacking in the main departure area) merely led to a passport control area that was completely unmanned. I descended the stairs quickly, having realised that there were four seats at the bottom. There I sat, probably advising at least 60 people, over the next few hours, that there was no point going up the escalator, as all was shut. Only three listened to me – and poetic justice was served, as they became the three occupants of the other seats.
"I shouldn't bother telling them love," said one female occupant who had heeded my warning. "A bit of exercise will do them good," she added, as she returned to her Kindle reading.
Eventually – and after a very curious and somewhat worrying switch of plane at the last minute – we boarded and all was nice and calm until a class of Italian teenagers started heading down the aisle and a cacophony of Italian voices, shouts and giggles invaded the eardrums. Trying to keep this ensemble of mainly boys (with very trendy and avant-garde haircuts) in order was a woman who I swear was Sophia Loren's younger cousin. I didn't envy her task, or her blue-rimmed spectacles, although it has to be said that, noisy though her charges were, they were probably much better behaved than British counterparts would have been.
With my Pecorino and Grappa in tow and weighing me down, I was triumphant to see my owl-decorated suitcase being one of the first to arrive on the carousel – the suitcase that has worked a treat in bringing good luck, just as owls should, in the Italian way of thinking.
The previous day, whilst promoting sustainable tourism in Monteriggioni, the weather couldn't have been more different than that of 'Very-Wet-Of-The-Getting-Drenched-Variety Saturday.' The sun brought lots of people out of their cocoons, with the car park almost full by the time I'd reached it, having taken lots of photos around the grounds and swimming pool of Castel Bigozzi. The sun encouraged me to do the town walls tour, taking photos of the surrounding countryside and looking down on the donkeys that children were already grooming and cuddling.
Having done the thing of making retail hay whilst the rain poured, the day before, I was more interested in checking out the outdoor events of Slow Travel Fest than visiting the same shops again, but was more than happy to head back to Ristorante da Remo to sample the Carpaccio of Mushrooms for lunch.
By early evening, the entertainment programme was getting into full swing, with a performance by a local brass band that I watched whilst perched on a bench beside a poodle, who transpired to be of rather nervous disposition every time a cymbal clashed. The band did the politically correct thing of playing tunes from the countries of likely visitors, starting with a rousing American medley, then a emotional Italian one, a good dose of La Vie en Rose for all Edith Piaf lovers and, who would have thought it, a 'My Fair Lady' medley for us Brits!
My original intention had been to head back to the restaurant I had enjoyed on night one of my stay, just down the road from the hotel, but that had been well and truly scuppered by the 'Sagra delle Castagne' in Strove. Having had trouble negotiating the potholes because of a stream of oncoming vehicles that had nowhere to park, as the villagers and, seemingly, every man and his dog tried to get to this festival of the chestnut, my clever little head worked out that there might be a) nowhere to park on my return and b) no way of actually reaching the restaurant given the stream of chestnut-seeking ants I'd seen heading up the hill towards it. On that basis, I waited for the Ristorante da Remo to open at 7pm and went in for the second time in a day – which all of the lovely staff noted!
This time, I had a delicious aubergine 'souffle', followed by garganelli with pork in a white wine sauce – with the obligatory glass of Chianti Classico, of course! All of this is great experience for someone focused on PR for restaurants, tourism and food clients and, of course, Italian brands.
All of these thoughts went through my head as I drove back through Speke, noting that the airport is remarkably close to the Liverpool branch of Dobbies in which I did a book signing two winters ago. Tiredness was really kicking in by this time, but there was no chance of heading straight to bed with a plumber in the house!
The rest of the week has been pretty exciting too. We launched our brand new food portfolio PR newsletter on Tuesday, sending this to leading food writers across the country, but also discovered that the chef at Langley Castle was one of the very few experts to be quoted in a mushroom feature in The Independent, thanks to our efforts. We also finalised another date in the UK tour schedule of the Boho Chef from Bologna, arranging for him to be a guest judge in the Seaside Chef of the Year contest, whose two finalists have been officially announced today – one from Sidmouth and one from Skegness.
Wednesday saw me making a major decision to firmly close a door and move on, which has led to a massive sense of relief and joy at being able to really forge ahead with ambitions and getting-out-of-a-rut-once-and-for-all plans now. Time's too short to wait for those who don't "get you".
Wednesday also gave me incredible neck ache, after spending eight hours writing website copy for the haulage sector. Fire & haulage websites now in the bag … next up, golf!
And yesterday, there were great developments. Not only did we launch the UK's first dedicated pizza equipment demonstration kitchen … I also got a flushable toilet in my house for the first time in around 3 weeks! Che gioia! Days spent carrying blue buckets up the stairs are finally over!
I also pushed an LEP reporter into making pizzas, to help them get lots of pictures and video for the paper, and met some very interesting contacts and people. A few slices of pizza went down well too.
And now, I'm feeling pretty proud of my vision for the Catapult Towers renovations stage one, which has totally transformed the bathroom space into what looks just incredible now. Step two – the off-road parking for the new cars coming in November – is about to roll – and stage three – window replacement is not too far off, with a man having been up a ladder this afternoon! Stages 4 and 5 may take a little longer, given that various tradesmen keep telling me that their first 'window' will be in three months time!
This major development (and we'll be having a splashing time tomorrow) once the silicon has set, will be celebrated over a lunch out, before more hard graft that should get special projects completed (and, more importantly, invoiced out). I also need to prep for a new business meeting on Monday (when we may also hear about another potential client win) and then really forge ahead with every plan under the sun, including cracking on with the new book.
On that note, I saw sheer delight on the face of an Italian lady when I showed her the Befana Drama website and need to get some Befana activity going now, based around Halloween and Christmas – though with Vienna and Man Utd matches on the horizon, I doubt there will be any time for book signings.
And I almost forgot … the most horrendous night of my year – October 31st – will have to be suffered solo, as our sports guru will be living it up in London and reporting on an NFL game at Wembley – part of his prize for coming in the top three in the country in his sports journalism exams! Trick or treat that night? I suspect it will only be tricks. Life is coming up with a lot of treats though, so how can one possibly complain and think things could be any better. Nice work if you can get it, as they say.