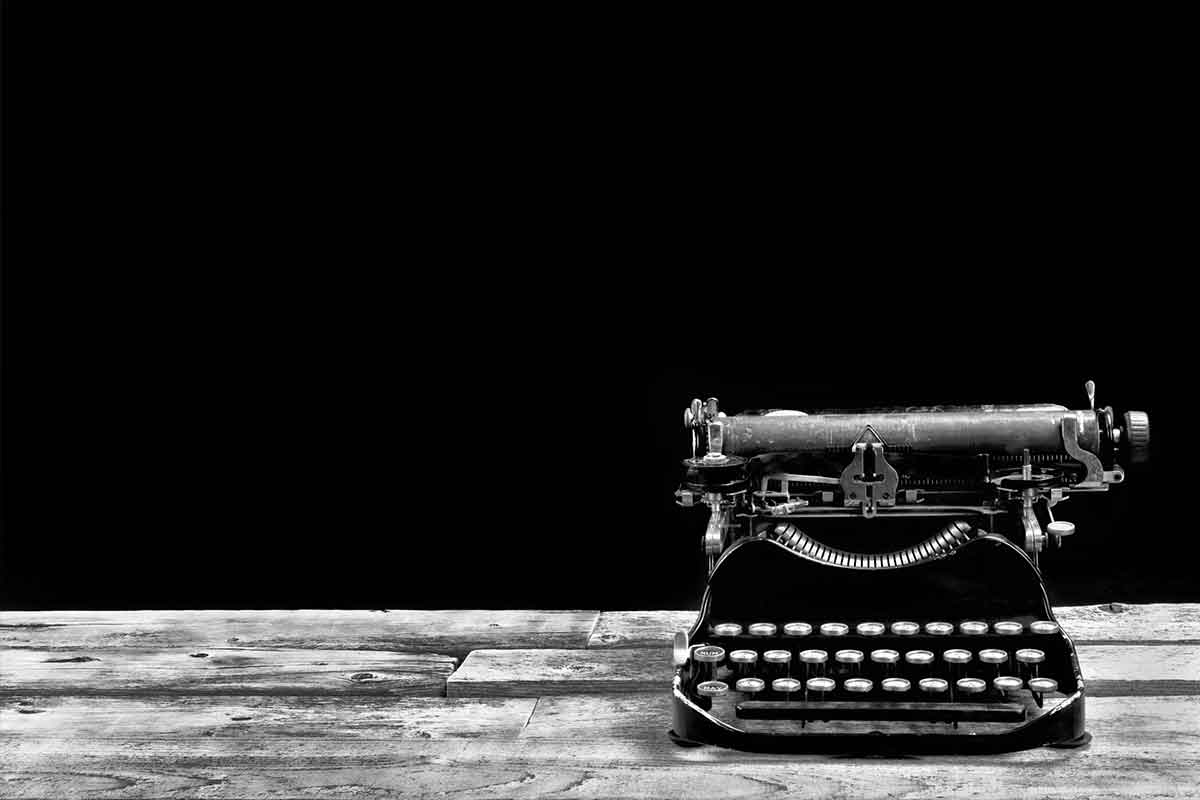 December 5th, 2014
From Alcatraz To Amici
You know it's been a strange-but-fun week when you've had a man tell you that he wants to talk to you because you've got 'great hair' and you've spent ten minutes trapped inside a car park, unable to get into the building where your client has its offices, with nobody aware that you're like the prisoner of Alcatraz, behind the bars and unable to get out!
Luckily, a passing UPS man saved me from the latter dilemma, as I tragically appeared through the bars of the gated entrance to the car park and explained that the shutter was down on the back entrance to the building and there was just no way out.
On entry through the front door, having been released through the gates, I informed the workman inside that it was impossible to get anywhere once you'd accessed the car park and been locked in, only to then become truly puzzled when he told me that I had to "run over the yellow line to make the gate open".  After a good 30 seconds of imagining a Chariots of Fire moment, I realised he meant in the car and not me personally making a dash for freedom, at which point I suspect I gave him a withering look and informed him of the stupidity of the situation.
Of course, my boys in Leeds found all of this very amusing, particularly when I told them that their name had been scrubbed off the intercom and I thought they'd moved office a month early and failed to inform me!  As it was, the only comfort I took from my confinement in the car park was that of spotting the number plate COATSY. Small mercies!
Luckily, the meeting was as all my meetings in Leeds are – lots of fun.  I was so delighted when they told me they think I should be at their forthcoming 2-day conference – to be held somewhere in the vicinity of Luton, but yet tba.  I've done my share of insurance industry functions and suspect a sore head may be in order.  The Swinton branch managers conference 1994 is still one of the highlights of my career!
My colleagues in Piccadilly have been so complimentary this week. I've had great feedback for my writing, ideas & ability to summon up contacts for every scenario, which is great.  I even made it out of the office at lunchtime this week – for the very first time.  The impact on the purse wasn't great, but I got some Christmas shopping done.
Traffic woes have sent me mental, however, and I am sick and tired of queue jumpers – worse on the M602-getting-on-to-the-M61 stretch than even in the car park queue in Dubrovnik and that's saying something.  It has, however, sparked an idea – a kind of vigilante revenge on those who think they can endanger life by jumping into spaces that don't exist, at the very last minute, as a massive HGV is bearing down on them.  Watch this space!
Great results have already been racked up for our brand new client and I can't wait to potentially take another one on next week. The Manchester office will be needing January support, so that's on the cards post-Christmas and my community hero is still confident of getting major funding soon.  My football contact is keen on me still being his PR queen & I'm looking at that relationship in a very different way now.
But this weekend is about pitching ideas, consolidating leads that have arisen & signing books again tomorrow, at the Wellbeing Farm at Edgworth, Bolton, following a very successful gig at Ribby Hall last weekend, to which my truly lovely friend Filippo brought his 5 year old granddaughter to support me and bring me a lovely drawing she'd created especially for me.  I'm never wrong about people that I feel a connection with and  Filippo is one of those.  The moment I stumbled into a daunting advanced Italian conversation class, full of people who'd done their AS Italian, when I'd only done my GCSE and had no A Level exam course to book on to, I knew that he was a funny, kind, slightly insane (well he is a Blackpool fan) friend for life.  We did get into trouble for having too much fun in joint exercises and role plays, but my teacher really had as big a soft spot for him as I have.  Back in June, as she departed for Italy forever and we held her leaving do, he told me to not give up on my big book dream & that spurred me on so much that I quickly found an agent and took things to a whole new level.  We all need the support of people who believe in us.
On that note, my new global client definitely does and I have a feeling she will become a friend for life too, as we totally sing from the same hymn sheet and I seem to have grasped her business completely.  She bothered to tell me her story, in human terms, and that's all it took.  If all clients would just bother to spend a couple of hours doing that, life would be a breeze.
Other highlights of the week – having a great day at a Chamber of Commerce event in Cumbria, touring a newly re-furbed hotel (though the words 'you've got contacts in hospitality, haven't you?' & an earnest desire put to me  in September '13 did come flooding back as I imagined a weekend in this glorious setting),  meeting a very nice man in the kitchen & having to translate an Italian website & use my language skill to find out all about facades. Time I got back to the grindstone now.  There's certainly a lot to go at!