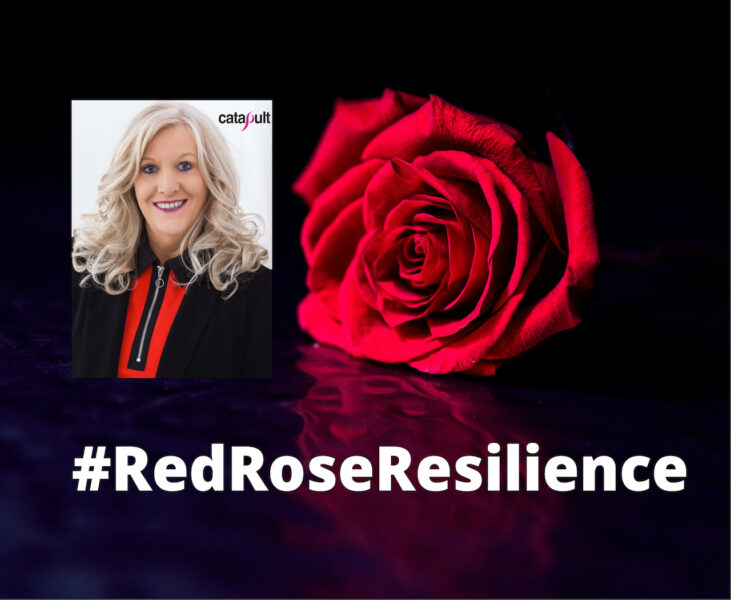 November 22nd, 2020
Generating Lancashire Day Positivity, Resilience and Kindness
As a proud Lancashire business and Blackpool PR and content writing firm, we have created a way to help spread positivity and mutual support across the Lancashire community, linked to Lancashire Day 2020, on Friday, November 27.
We have designed a series of uplifting social media posts, each featuring the Lancashire county emblem, in the form of a single red rose or number of roses, and the words #RedRoseResilience and #LancashireDay.
The social media-ready mages can be downloaded by any person or business who wishes to use them to help show support to others in the county this Lancashire Day, whilst also conveying pride in their county.
If you are that person, you can either post an image on social media, or directly send an image to someone you are thinking about, to give them an uplift.
We are suggesting that, if businesses do post an image on social media, they also dedicate it to another Lancashire-based business, stating what makes the other business special. The same process could be used to mark the special nature of an individual person.
Lancashire Day 2020 falls in the second UK lockdown, with many businesses either shut, or having to operate on reduced capacity. Many individuals are also isolated or feeling the mental health strains imposed by Covid-19. Some will have lost loved ones since Lancashire Day 2019 and may be feeling particularly emotional in the run up to Christmas. Our Catapult PR initiative addresses all of these situations, attempting to raise spirits and positivity, whilst engendering a feeling of hope.
Our managing director, Jane Hunt, says: "Ironically, Catapult PR has been the promoter and organiser of Northumberland Day for five years, even though I am a Lancastrian and Catapult has always been a Lancastrian business, having set out 22 years ago to set the bar in our county and having achieved that, with 41 awards to date. I feel very grateful for what the county has given me and felt it important to try to boost the county this Lancashire Day, at a positivity and mental health level.
"I hope people will help us to do that, by using the resources we have created and the #RedRoseResilience hashtag. Thinking about another business, or another person, this Lancashire Day, and being kind, or doing something to boost them and help them be more resilient, is all that we ask."
To decide which image or images you would like to use, just head to https://www.catapultpr.co.uk/lancashire-day/ and download. Let's get #RedRoseResilience trending this Lancashire Day.