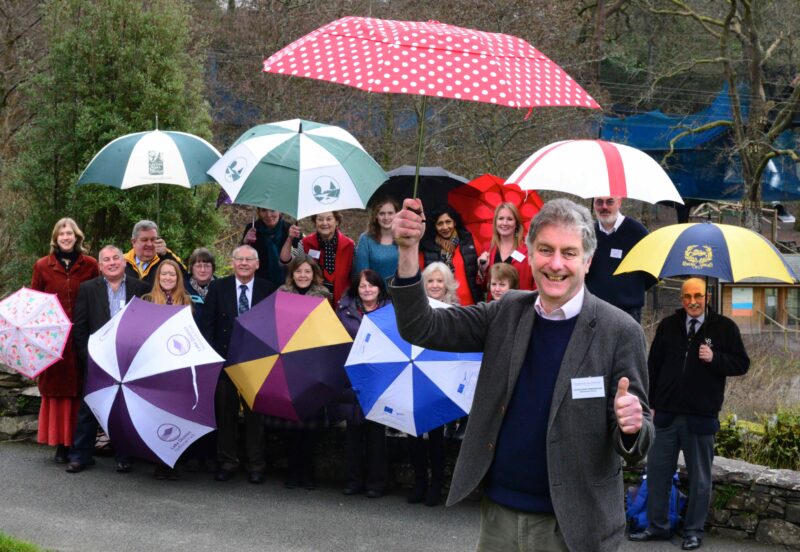 March 1st, 2017
Ideas, Awards & An Amico
February 2017 has passed in what seems like the blink of an eye. Whilst it's a short month anyway, it seems to have been made even shorter by spending a lot of time conjuring up fabulous ideas … which haven't been taken up.
As there have been some real crackers, you have to wonder why this is and it seems to be a combination of reasons – clients not having had creative PR in the past, so almost not believing what a difference it can make; not being prepared to opt for creative PR over 'geography'; not appreciating how much a great idea can make your marketing budget go so much further; not being prepared to 'give it a go' and soaring instead of fluttering.
On the other hand, a proposal that we prepared in January has hit the spot and we start with a new tourism attraction client today, with a PR proposal brimming with ideas and great tactics. Additionally, an idea we pitched to an existing client yesterday has been swept up, being recognised as being not just brand-building and on-strategy, but also something with strong media appeal. We also like to think that a brand new 'mailer' that we've created for Catapult speaks volumes about our creativity and how we can make a 'noise' in sectors that we know inside out.
Ideas have been crucial to our success throughout the years and it's with great joy that we received news of yet more PR award shortlistings this month – two in the forthcoming PRmoment.com awards. We know that the campaign in question is merely in its infancy, despite the amazing results it's already generated, so to be shortlisted twice, at this very early stage, is just incredible. One of the things about awards is that you can't dictate the period of time they take into account, or neatly fit your campaign in, to suit the timeframe for entries. Even the category headings can be problematic and don't get us started about budget and whether awards judges take any notice of what was spent on a campaign or not! Taking all of this into account, we're pretty happy with our existing 24 awards and goodness knows how many runners-up accolades to date, even though we know some campaigns would probably have upgraded from a silver to a gold, or a runners-up to a winner, if the timeframe had taken all of the activity into account.
On the subject of awards, it's seems as though we've been writing entries, or collating evidence, nearly every day this month! We've written entries, for three different clients, for one set of business awards and have had to then provide supplementary information for other awards, following clients being shortlisted. Currently, we have a client shortlisted in two categories of the Institute of Directors NW Awards and we've seen the same client scoop the Greater China Rising Star Award. Getting that entry in on time was a real challenge – which is what happens when your client is regularly traversing the globe and operating in a different time zone – but we just managed it, literally with about 10 minutes to spare, and are delighted to hear that the client received a very high value airline ticket to China, as part of their prize!
We've absolutely caned it when it comes to generating coverage for our new catering equipment client, whether we've been focusing on a fryer, a combi oven or a churrasco grill. Again, catering is a sector we know inside out and with on-point copy and strong talking head opinions, it's taken us no time at all to start raising the profile of this client.
We've also been creatively marketing heritage cluster group, Cumbria's Living Heritage, kicking off the season with a story about the group collectively providing Britain's biggest 'cultural umbrella'. Having hit local media with this story so far, we're about to go national with it, linked to our gem of last year, and updated for this, the 'Heritage Past-Port'.
Perhaps the greatest reason to smile, however, was securing a place for one of our Yorkshire-based clients – a commercial insurance provider – in a Daily Telegraph feature about Cloud-based IT. This is so pleasing, because this client is probably the world's biggest hater of paper – something we all laugh about at our monthly inter-agency marketing meetings – so there could not have been a better 'talking head' for the piece in question.
The greatest reason to cry was, however, undoubtedly the passing of the darling Huxley, an adorable terrier belonging to my web designer, for whom he was 'office manager' and my best doggy amico. Allegedly, I was his favourite visitor by a country mile and he was my favourite person to visit. How I shall miss him jumping up beside me and laying his head on my shoulder – just as my own beloved dog used to do funnily enough (but maybe I have great shoulders!) Hearing how other visitors would be pinned in the corner as he growled at them used to make me smile. I think Huxley and I understood each other and talked the same language. As I said to his 'dad', the memories will never go away, but I certainly had to reach for the Kleenex when I was given the bad news on Monday morning. RIP Huxley. You were a true star and my favourite person to cuddle up with.