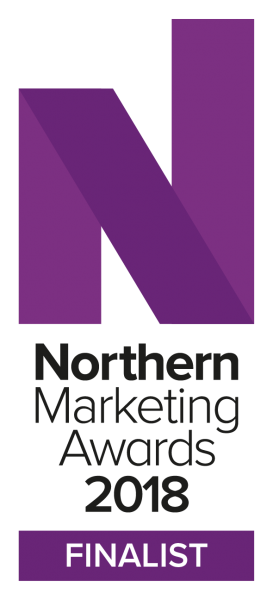 September 12th, 2018
Lancashire PR Agency Makes NMA Shortlist 3 Years In a Row
Blackpool-based PR agency, Catapult PR, has added another two prestigious awards shortlistings to those already currently in hand, having made the shortlist in two categories of the Northern Marketing Awards.
Lancashire's top award-winning PR consultancy is heading to the finals in mid-November in two different categories – Best Not-for-Profit campaign and Best CSR Campaign. Please note the description 'campaign' and not 'PR campaign'. It is extremely difficult for PRs to compete in these generic marketing awards, with judges not often grounded in PR, not to mention having to take on advertising and digital campaigns that typically have far bigger budgets than those available to PR experts.
Having said this, Catapult has won an award for two consecutive years at the NMAs.
These two most recent award shortlistings add to the seven already enjoyed at this moment in time. One of those – a shortlisting as the Lancashire BIBAs Awards' 'Creative Agency of the Year' – will have its fate determined on Friday evening, at a glittering event to be staged at the Tower Ballroom in Blackpool. Two weeks later, we have the EVAs at the Winter Gardens Blackpool and then we head into the autumn where we currently have five nominations in the CIPR NW PRide Awards and then the two NMAs.
However, given that we have already bagged the crème de la crème, in the form of the national CIPR Excellence Award that we won in June, the year has already brought us the type of acclaim we have continuously enjoyed for the past 20 years. Who thought when we set up in Thornton Cleveleys back in 1998 that by September 12, 2018 we would have 30 awards in the trophy cabinet, even more runners-up accolades earned over the years and seven nominations that could potentially bring even more success?
It is little wonder that we have recently added to our London-based client tally, have other clients located as far apart as Northamptonshire and Northumberland and may soon be able to work with a client in a county we have never before worked in.
With other irons in the fire, we shoud have lots of news to share over the coming months. Watch this space!