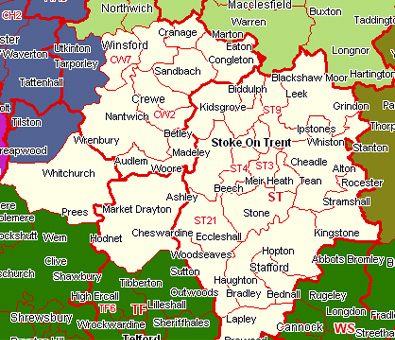 July 15th, 2017
Latest Account Win Sees Catapult Working in 7 Counties!
Catapult PR has been growing like Topsy over the course of the last 18 months and that's not just in terms of fee income, but also geographically.
Whilst we have handled public relations briefs for many clients in Cumbria for many years, in locations from Ambleside to Alston and Carlisle to Kendal, the last 2 years has seen us venturing further north, into Northumberland, whilst also extending our reach into the Midlands and beyond.
Our latest account wins have been in Staffordshire and Oxfordshire, with our Staffordshire client having come on board this week, as a result of seeing some of our media relations work in the press.
Both of these clients sit nicely with our client in Northamptonshire, whose account was won in very late December 2016.
Following a meeting this week in The Cotswolds, we hope to start work soon with another Oxfordshire-based PR client, promoting a very interesting drinks brand.
There are also a few more irons in the fire, including the possibility of working with a client in Denmark, which would give us another country in which to work, in addition to Italy. That's not bad for a boutique PR agency in Lancashire!
We now handle PR in seven different counties – Cumbria, Lancashire, Staffordshire, Yorkshire, Northumberland, Oxfordshire and Northamptonshire – but still have some key target areas, County Durham, where we have worked in the past, being one of these.
If you are looking for exciting, ideas-led public relations support, from a PR agency with a great track record, lots of awards and a commitment to hard work and its clients' campaigns, Catapult PR should be your first port of call. Contact Jane on 01253 891114 or email jane@catapultpr.co.uk no matter where your business is based. People come to Catapult for its expertise, not its geographical location!