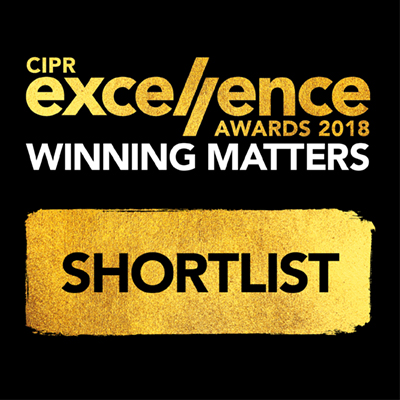 April 2nd, 2018
National CIPR Shortlisting Spells Out A Tourism Message
We headed into Easter with significant use – we have been shortlisted for one of the highest accolades in our PR industry, if not THE highest – a national CIPR Excellence Award.
We are particularly delighted that the shortlisting is for the 'Travel, Leisure and Tourism' Campaign of the Year, underlining our expertise in the travel and tourism sector, where we have numerous contacts and years of know-how. We are also one of relatively few PR companies that have a specialist CIM Marketing Diploma in Tourism – a qualification in which spare time was invested, to make the difference for our travel and tourism clients.
We have, of course, been shortlisted for a CIPR Excellence category in the same category before – in 2007 – for our campaign for the North West Farm Tourism Initiative.
We also won a CIPR Excellence Award in 2012, when our managing director became the national Freelance PR Practitioner of the Year.
Looking at the huge names we are up against in our category, we are justifiably proud that our campaign, with a miniscule budget can compete with the likes of these agencies and brands.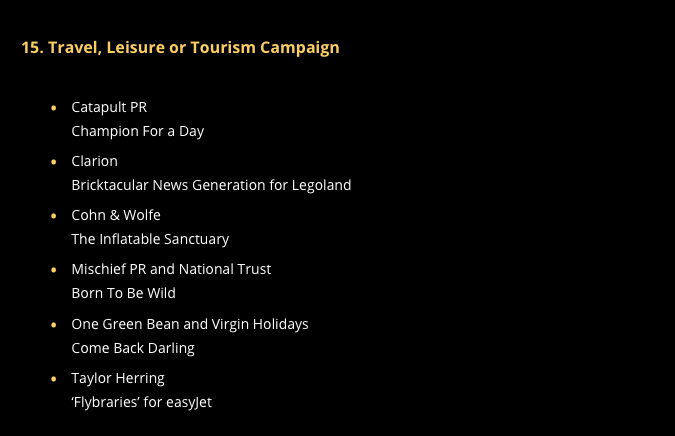 Examining all the agencies and companies shortlisted across all categories of the CIPR Excellence Awards also gives us a boost, as we recognise only one agency and one in-house department from the NW. These awards are very London and southern-centric, partly perhaps due to bigger budgets in the south, so to be shortlisted within such company says it all.
This, of course, follows autumn 2017 when we picked up the Best Tourism Campaign award at the Northern Marketing Awards, not to mention the Best B2C Campaign Award at the CIM Northern Awards and the Best Community PR Campaign, for the same work.
We are also currently shortlisted for 3 PRMoment.com Awards – Best Low Budget Campaign, Best Culture, Sport, Tourism & Leisure Campaign and Best Community Engagement Campaign.
Our wish now is that we stop picking up on news that says that Blackpool visitor attractions have appointed PR agencies in London or Manchester and that they start to realise that what's on their doorstep is even better. The awards speak for themselves, so come on Lancashire and Blackpool tourism bodies and businesses. Support local and start generating the results you deserve. We understand the county and Blackpool as a resort. We grew up in it, went to school in it and surely are the best-placed to promote it!