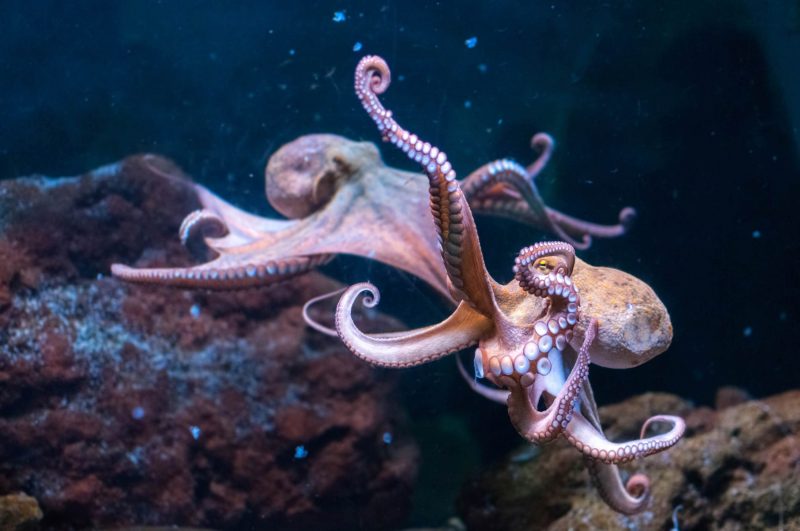 January 28th, 2018
PR Storytelling, Stunts & World Cup 2018
Two days ago, it was the 10th anniversary of someone's birth; not a personal acquaintance, not a celebrity, but a force to be reckoned with and a true oracle and worldwide PR phenomenon – Paul the Octopus.
For those who do not remember this force of nature, Paul was the sea creature with a strange knack for being able to predict which would be the winning team in Germany's matches in the 2010 World Cup. Paul made global headlines when he kept choosing one of two boxes lowered into his tank, ahead of various games, utilising his tremendously talented tentacle tactics. He predicted the correct outcome of 7 of Germany's games, even losses. He also predicted that Spain would be the eventual winner.
Paul's moment in the sun, or in the water in this case, led to him becoming a star across all continents. He was even made an ambassador for England's 2018 World Cup bid. Unfortunately, Paul departed the world's big tank in October 2010, after his tentacle tricks has been eclipsed by more turgid news.
Paul's tale reminds us of the power of PR and the appeal of compelling storytelling. In many ways, if handled properly, such stories can be PR gold. Back in 2010, the main social media networks were not yet fully established, but news of the octopus's skills spread worldwide. So what was the secret?
Firstly, there was a PR hook – the World Cup being an event that captures the attention of millions of people. That means the product, service, or octopus, has a ready-made seed bed, waiting for a story to be planted in it.
In fact, rewind four years before Paul came along and Catapult PR did something similar, promoting the Tea Trail Cumbria – part of the North West Farm Tourisn Initiative – by taking a reader of tea leaves to a rural Cumbrian tea garden and having her come up with her own prediction as to who might win.
Little did we realise it at the time, but there was definitely something in her psychic powers. She saw someone in a white shirt being stopped in their tracks, as fans wept in the stands. That was the year Rooney was sent off in the quarter-finals v Portugal! If only we'd been able to warn him!
So as we head towards World Cup 2018 in Russia, what can we expect on the PR front? Quite honestly, this could be anything, living as we now do in a world of Apps, hi-tech gadgets and, dare we say it, fake news. However, we strongly suspect that, despite all this sophistication, it will be something like a reincarnation of Paul the Octopus that captures the imagination and results in worldwide shares and likes. Sometimes, the simplest things are the most effective in PR, whether that is a story linked to prophesy, zodiac signs or historical data drawn from the annals of past World Cups.
When the euphoria of a World Cup takes hold, literally anything can be a media contender, if it has a grain of credibility, a lot of creativity, or oodles of strategic thought behind it.
If you'd like us to consider how we could create a PR story linked to the World Cup for your business, just get in touch! In the meantime, wasn't that the ghost of Paul we just saw swimming past? Did anyone capture it on video, by any chance?
Some Ideas for Word Cup 2018-linked PR

• Create a show-stopping visual linked to the England football team – a 3 Lions tiered cake perhaps, or an aerial photography of kids holding up red and white cards that form the flag of St George
• Create a special World Cup 2018 food treat – maybe a massive red and white candy Kane?
• Assess if you can find any trend or pattern in the names of players in winning teams, that may allow you to pinpoint the likely victors in 2018
• Promote your Russian vodka by re-recording a fan's chant. Vlad all over, perhaps?
• Create an education pack that your local schools can use, based around World Cup facts and figures, whether you have kids adding up the ages of the squad, or calculating distances between stadia
• Make up your own World Cup song or rap. It worked for Baddiel and Skinner and with social media shares, your organisation might capture the world's attention
• Arrange big screen events that will bring fans in and boost your takings
• Organise 'World Cup-free' events that will keep football off the agenda
• Design a 'WAG's Flag' outfit – an outfit made out of the St George's flag
• Create a pre-World Cup online therapy session, allowing fans to expel and share bad memories of past World Cups, to prepare them for likely disappointment this year!