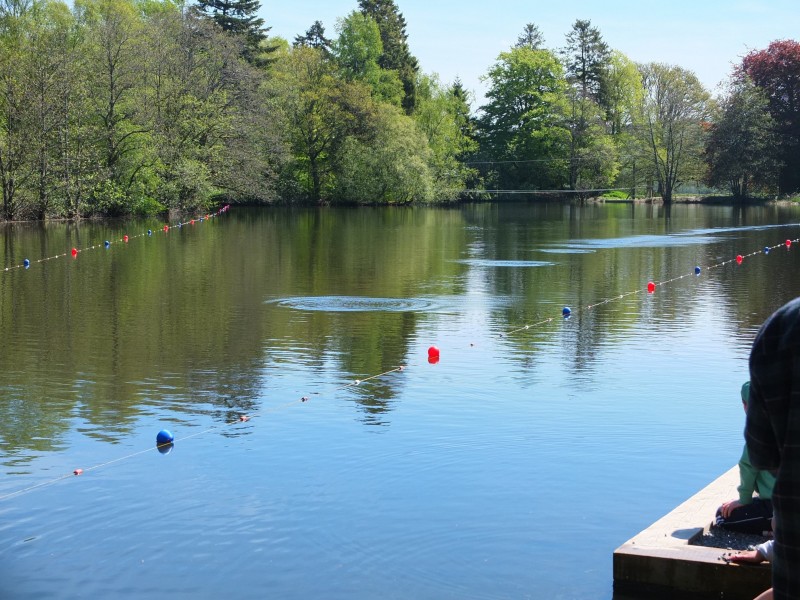 August 7th, 2015
Stone Skimming Championships 2015 Are On The Lake District Horizon
The countdown is on to one of the highlights of a Lake District summer – the All England Open Stone Skimming Championships, which are this year being sponsored by the Lakeside Hotel – just a stone's throw away from Fell Foot Park, at the southern end of Windermere, where the championships will take place.
The organisers of the fundraising All England Open Stone Skimming Championships, South Cumbria Rivers Trust, are hoping for fine weather on Saturday, August 22, when the sporting action will start at 11am and finish at 4pm.
The 'Splashes Summer' 2015 event, which raises vital funds for river conservation in the South Lakes, is open to all-comers – men, women and children – who compete in four different categories. Winning can see a great stone skimmer scooping a trophy and a National Trust voucher, as well as getting their name in the record books. It also provides the kudos of becoming an official and recognised 'English champion'.
Reigning men's champion, Ron Long, who won the Swiss stone skimming championships earlier this year, will be returning to defend his title. Despite his prowess at stone skimming, unknowns have beaten him in the past, not to mention visiting Australians! This year should also see the Welsh stone skimming champion, Tim Wright, entering for the first time, so a thrilling contest is on the cards.
Entry costs £3 for adults, £1 for a child and £10 for a team of up to four people. This provides an entrant with three stones to skim, which must be selected from the Lakeland stones provided by the organisers, which comply with competition requirements. The rules are strict and skims must stay within lanes laid out in the water. To register a score, an entrant must make their stone skip on the surface of the water at least three times. The winner in each category is then the person who does that and registers the longest throw.
On the day, National Trust Rangers will be laying on activities from the Trust's '50 Things to Do Before You Are 11 and 3/4 ', which will tie in with a stone skimming theme. There will be rowing boats, canoes and kayaks for hire on site and craft stalls, a beer tent and a barbecue.
SCRT spokesperson, Julius Barratt, says: "We are delighted to have the Lakeside Hotel on board as our sponsor and are looking forward to a great day at Fell Foot Park, working in conjunction with the National Trust. We hope to encourage as many people as possible to enter, so that we can raise lots of money for river conservation, to keep the South Lakes' rivers vibrant and attractive, so that both local residents and visitors can enjoy the leisure activities and scenic beauty that they provide."
Catapult PR provides free PR support to the All England Stone Skimming Championships as part of its CSR activity.  This is a good fit with its travel and tourism PR work and, originally, back in around 2007, Catapult first carried out PR for this event under a tourism PR contract with SLDC.  For several years now, however, it has carried on this support at no charge.