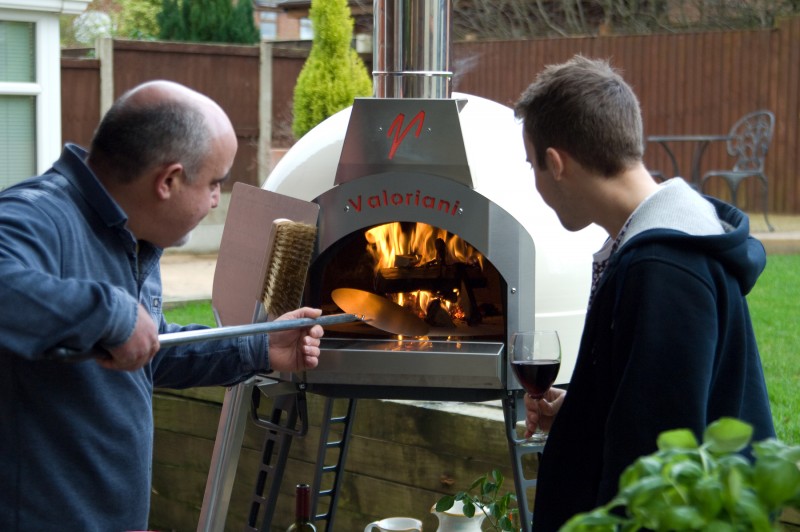 June 11th, 2015
Survey Shows The Wood-Fired Cooking Revolution Is Underway
Latest news from our client … a pizza research that's already making headlines.
Just one month before Britain's first Wood-Fired Oven Sunday (July 5), it has been revealed that the wood-fired cooking revolution is well and truly underway in Britain.
27% of British adults say they would prefer to eat food from a wood-fired oven, rather than a barbecue, whilst at an al fresco party. 42% said they would favour barbecued food, whilst 19% said they didn't know which they would choose and 12% would want neither.
The wood-fired revolution has actually occurred to a greater extent in Scotland, where 30% said they would prefer wood-fired food to barbecued food, than in England (27%) and Wales (26%). The region most likely to favour wood-fired food was, however, Yorkshire and Humberside (31%), which just pipped Scotland.
These culinary preferences were revealed in the wake of National BBQ Week, in a YouGov survey, commissioned by Orchard Ovens by Valoriani, organisers of Wood-Fired Oven Sunday and suppliers of first class, Tuscan wood-fired ovens. Valoriani ovens are known as the 'kings of clay' thanks to their superb performance and heat retention properties, which have never been surpassed. This is due to the superb 'cotto clay' from which they are formed, which has just the right amount of alumina for the firing of refractory brick and which is only found in the Valoriani family quarry in Reggello, Italy.
Orchard Ovens' Andrew Manciocchi, the sole UK importer of Valoriani ovens says: "Wood-fired ovens have only been available, on any sort of scale in Britain, over the last ten years, which makes the findings hugely satisfying. Nationally, 27% of people are able to adjudge food from a barbecue and food cooked in a wood-fired oven and know they prefer the latter – even though National BBQ Week and all of its promotion had just ended. That is a great boost for wood-fired ovens and we now need to allow those who haven't experienced the taste sensations and aromas of pizza, and other food, cooked in a wood-fired oven, to do so."
Wood-Fired Oven Sunday is Orchard Ovens' way to encourage more people to live what it calls the 'Lento Lifestyle' and try food cooked the wood-fired way, whether in their own gardens, in their homes, or at a restaurant with a wood-fired oven. It is a brand new event for the foodie calendar, for which Orchard Ovens has created a range of special recipes,- available by emailing jane@catapultpr.co.uk
It is also knocking 10 per cent off the price of its stunning new baby oven, the Fornino, on purchases before July 5. This stunning oven is perfect for any family that loves pizza, sausages, meat and vegetables cooked with a real fire, ambience, Mediterranean aromas, and food theatre.
On Wood-Fired Oven Sunday (July 5) Andrew Manciocchi will also be firing on all cylinders, cooking all of the recipes he has created, in his own garden oven, in Preston.
Head to www.orchardwoodovens.co.uk to find out more about the Fornino and the Wood-Fired Oven Sunday event. The full range of domestic and commercial wood-fired ovens can also be viewed there.
Notes to Editors
All figures, unless otherwise stated, are from YouGov Plc. Total sample size was 2,052 adults. Fieldwork was undertaken between 29th May-1st June 2015. The survey was carried out online. The figures have been weighted and are representative of all GB adults (aged 18+).