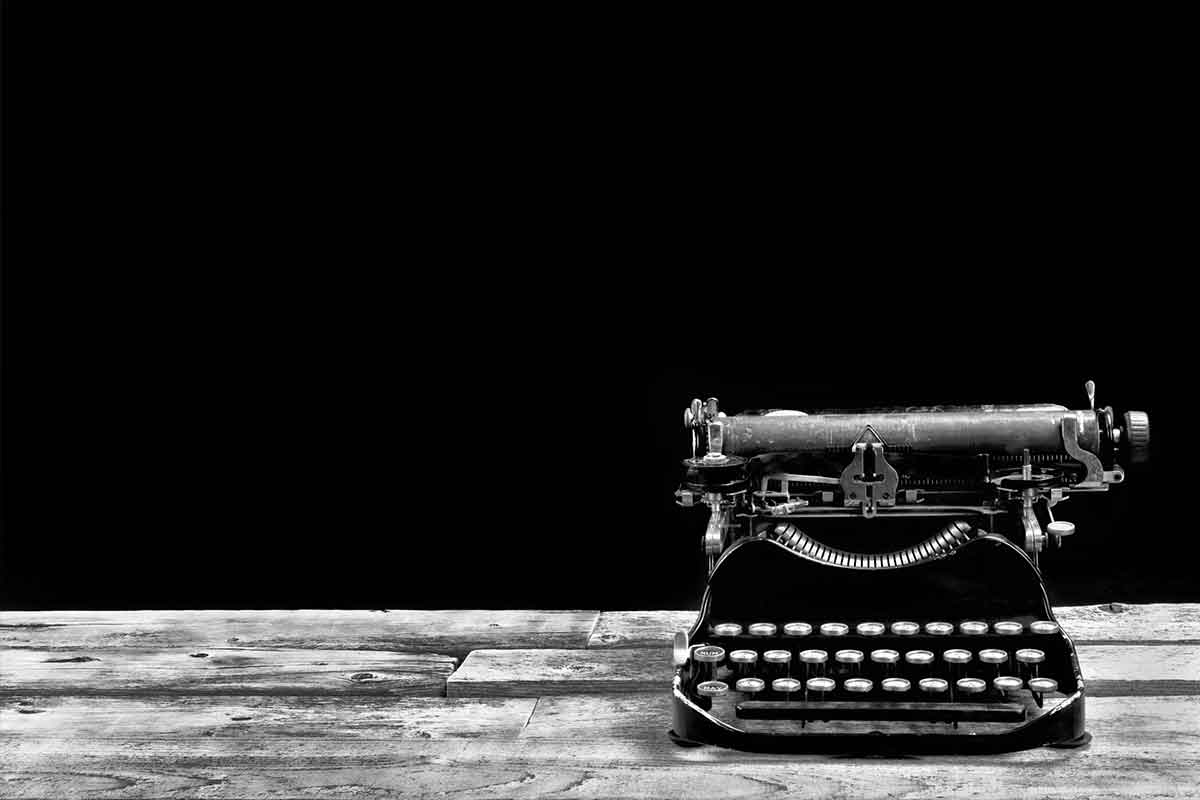 February 6th, 2013
The Insights That Scrapbooks Can Reveal!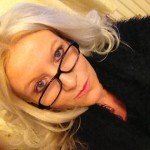 If anyone had asked me about my years at Cambridge, I would have said it was all work and little play, devotion to my studies and hard graft at writing stories for the student newspaper, Stop Press.  What my scrapbooks show is a lot of partying and a degree of sarcasm & satire that I didn't know I possessed at that age!
My search for my scrapbooks wasn't immediate and I wasn't even sure I had any from my Uni years, but I knew there was a pile of scrapbooks in my dresser and I went to look for them thanks to 'Phoebe's Scrapbooks', which is a current exhibition at Dove Cottage and the Wordsworth Trust in Grasmere, which focuses on one woman's scrapbooks as a conduit that can highlight the mood of the times in a Cumbrian village.
In promoting this exhibition, I discovered that scrapbooks date back to the 15th century, are big news in the USA, to the extent that Paris Hilton set up a scrapbook company, and that it is said that scrapbooking is cheaper than a therapist! But is that true?
After a trawl through three of my scrapbooks that I didn't know I had, I have discovered that it absolutely is, so if you don't keep one, start now!  I have brought about tears of laughter afer reading the comments with which I annotated entries and I have found details of people I didn't even know I knew, plus many who had sadly completely slipped my mind.
A rather worrying percentage of my entries relate to parties, invitations to social events and afternoon teas.  To balance it out, I seemed to have shoved in my History Tripos papers for each year, on which I helpfully marked which papers I answered, so let's start with the serious stuff, so that Jane can keep on wearing her severe specs with some sort of credibility!
Well on Historical Tripos II, I answered the question "Imperialism is no word for scholars. Discuss". Bet you're impressed now!   I sat papers in General History, "Business, Literature and Society 1750-1950", "The Transformation of the British Monarchy: Political Influence and Public Image During the Reign of Queen Victoria" and "The History of South Asia from the Late Eighteenth Century to 1947".
On the serious side again, I have discovered that in my first year I was a babysitter for a tutor's son – James aged 3 – of which I have little recollection at all, other than I think she lived in a room on my landing.  I know I lived in D10, as another note says: "Paul G comes visiting D10 yet again with some feeble excuse!).
By my third year, I was organising readers for a blind Ugandan student that my beloved supervisor wanted to help.  My supervisor wrote of my list that it was splendid and "Which of the girls do you recommend come to read to me .. the reading matter is varied!".  That's why I loved him!
I was also doing something else for him and his secretary, by taking out her daughter, the same age as me, but with severe brain damage, as she contracted meningitis at the age of 4.  I have a very touching letter from her mother, thanking me profusely for offering to take her daughter to the pictures and then another one thanking me for inviting Sally to my St Trinian's party, saying that Sally was so excited to be included in such things.  I also have lots of touching cards written by Sally.
I know that I attended a Cambridge Union debate featuring Mary Whitehouse as a speaker, have remembered that my friend Camilla and I were the only two girls to turn up to a Cambridge University Cricket Club event (that will amuse Paul B) and that I blamed my housemate Sharon for giving me her tonsillitis.  We both ended up in sick bay, from which I tried a secret escape, but slipped on leaves in the gardens and ended up returning with not just tonsillitis but a dislocated finger too!).  However, result, because I'd completely forgotten that it was a mission of all New Hall ladies to be admitted to sick bay, because you were then invited to the infamous "Old Crocks" party in the summer!
I seem to have thrown quite a few parties – apparently an Australian one (no recollection), a tea party to welcome an American to our rowing boat (no recollection), my famous St Trinian's party (well recall wearing a very short skirt, stockings and my old Fleetwood Grammar School hat and dancing to Madness) my infamous 21st garden party (with lethal punch), a teddy bear party ….and more.  I have no recollection, however, of having had a teddy bear called 'Crapface Prendergrass', but apparently so!  He somersaulted off an armchair at one party, allegedly, though others claimed he was pushed by 'Sue and Richard' (who???)
A particular delight was finding the details of C.U.S.T.O.D.Y – the Cambridge University Society for the Tasting of Diverse Yogurts.  I do remember this exceedingly well, as it was organised by a chap called Dave, with whom I shared supervisions with my beloved Dr Seal until Dr S decided to ditch Dave and supervise me alone.  The diverse yogurts were either absolutely delicious, or extraordinarily vile, with nothing in between and there were about 40.  Invitees had to taste all!  My annotation to this episode reads: " An interesting and sick-making experience. Cockles must be the worst".  I then have a second invitation for the summer event of CUSTODY, which I surprisingly declined on the basis that I hadn't rid myself of the taste of the first!  I do remember Dave, however, fully throwing himself into the theme of my St Trinian's party – as did I, of course.
I'm rather alarmed by a letter from my Nan sent while I was in sick bay and containing the sentence: "Hope you are able to go to Halloween. Mum said she had sent you a cloak!"  Now I have long jested that Halloween really is my night out "with the girls" i.e. on broomsticks, but I have no idea to what this cloak thing relates!!
I do remember the 'Chivalry Party' at which our house necked all the champagne a jilted housemate had ordered for her wedding and I do remember the "Pamper Your Parrot With A Piratical Party" event, as I had gone real trendy in my wardrobe that year and bought myself Adam Ant knickerbockers.  Having this in my possession, I went to town with the rest of the outfit and did a fair bit of hip thrusting to 'Ant Music', I seem to recall. It must have been damned good, as I wrote: "Must have looked piratical because Mark B said so .. and we all know he knows everything!"  Ermm
In fact, I must have been a very popular girl, as I turned down as many invites as I accepted.  My MUFC club organiser invited me to something "If I was still around after term time". I wrote  "Wasn't still around" next to his invite!  I suffered "Post Boat Club Party weariness", in one instance, which prevented me arriving – hardly surprising, as I do remember the New Hall all-girls Boat Club sharing their party with an all-male Boat Club and can rather too vividly remember the dancing on the refectory tables to 'Don't You Want Me Baby' by the Human League, led by our rather boyish Boat Club captain!
I declined another because I was "Full up after my lunch with Mrs Logan", my boyfriend's mother, and another because "Acquaintances there far too gross to permit!" Oh dear! I also seem to have been rather harsh to a guy who used to follow me around the various bookcases of the history library for about 2 years. He sent an invite saying he'd be making fruit salad for his 22nd birthday and I wrote: "Failed to turn up to see Jonny make his fruit salad". Sour grapes there seemed to be though, as I did invite him to my 21st garden party apparently and he wrote: "It was a shame that you couldn't make it to mine (again!)" Oh dear again!
What shines through is that this was an era in which people handwrote letters, notelets, postcards  – oh, and Valentines cards to each other.  I have loads of these and very inciteful they are – and preserved forever. I didn't still realise I had the very mysterious but ultra-romantic Valentine's card that arrived in my pigeonhole. A verse from 'Dire Straits' Romeo & Juliet was written in silver ink on black card, with a silver heart on the outside and no clue as to the sender.  I really thought it was this guy in one of my history lectures, so made a real prat of myself by going over to him and saying: "Steve, are you in dire straits?", pretending to refer to his packing up of his rucksack.  He looked at me as if I'd come from another planet (not the first time that's happened) and said "Not particularly!". Oops .. in the end, I put an advert in the Uni newspaper 'Stop Press' (for which I wrote, so I got it for free) and it said 'Dire Straits declare yourself".  He did, with another handwritten, gold ink card., this time with a verse from 'New Year's Day' by U2.  It then clicked and I wanted to slit my wrists!  This wasn't the last time I saw this chap – as you will discover from my book. In fact, a whole 7 years later I found him in the foyer of a London theatre.  You'll have to get the book to discover what happened next!  I wasn't over-impressed!
He does play a big part in my scrapbook though. In fact, I obviously retrospectively annotated something to do with him, writing "Paul obviously had an ulterior motive even this early on in our relationship!" I was a hard woman back then!
Camilla and I weren't just the only girls at the Cambridge Cricket Society, but also on the coach to the first ever Rugby League Varsity match at Craven Cottage.  That's how I first made the acquaintance of the Paul character – but also of my friend Nick, who was rather beautiful, visually and spiritually and who would send me photos of his Kawasaki in the holidays. He also gallantly came to formal hall with me, walking up the only hill in Cambridge with ribs he'd broken the night before. Now that's a man!  Years later, he offered me a job in an attempt to try to stop me getting married!  I should have taken it!  He's now a vicar, but was interviewed for a job as a spy and joined the Avon & Somerset Police for a week – long enough for him to send me a picture of himself in uniform.  He was a year above me and I truly missed him when he left.
The reason I wanted to see if I had a scrapbook related to wanting to know the name of an American rocker who had appeared at the St John's May Ball. I was determined that myself and my wayward boyfriend would survive until the 5am 'Survivor's Photo'. I had paced myself well but, never one for moderate behaviour, he had not and was semi-crashed on a seat by the side of the dance floor while I was still dancing, with other survivors, but sort of on my own.  At this point, the rocker (who I now discover to have been Steve Gibbons) came up, grabbed me, pulled me close and said "Hey honey, you coming back to my room?"  Well, I have to say, I've never seen a man act so fast, especially one who was typically more laid back that Dylan from the Magic Roundabout. My boyfriend  suddenly found a lease of life, leapt off his seat and pushed the rocker away with the words, "No she's f****** NOT"!
Now, I've always thought this guy wasn't that big on the music scene, but on having found the May Ball programme in my scrapbook, I discover that he was the star turn and top of the bill and I do remember some punk stuff the Steve Gibbons Band did.  I feel rather groupie-fied now! He had a song called "Wild Tiger Woman" – perhaps that was me!
I am rather miffed by the fact, however, that the St John's May Ball invite reads" : "The President and Members of the Committee of the St John's College May Ball request the pleasure of the company of MR A.Sc Logan and Miss J K Bradbury".  As I bought the tickets, you can see why.  I think And paid though. I certainly received an unexpected pink decorative butterfly to put in my hair that night – you see, even those with a rock n' roll lifestyle have a soft spot!  I got him to the Survivors photo and through his medical degree!
What comes across is the real friendship of this time and, in a way, the lack of commercialisation and sordidness of today.  I have a note (handwritten) from a male friend which says: "I saw you today on my bicycle, but was going too fast to wave" – how sweet!
What surprises me, in a way, is the absence of any mention of "Jeff with the Big Face" as I christened him. He had a big crush and unfortunately lived in the middle of three houses at just the spot on the hill back to New Hall where you simply had to dismount from your bike if you were dangling your Sainsburys shopping from the handlebars. This gave Jeff every chance to rush out and corner you!   Jeff is the man who declared one day, when I was trying to ignore him by staring out of the window of the history dept café, "My God, you fascinate me as you're so damn nebulous".  It's been said!  He also tried to woo me by deliberately allowing me to win a Cambridge University radio competition to have your five favourite tracks played.  He was the DJ and took great delight in telling me how he'd swung it.  I can't remember all 5, but there was definitely "Mrs Robinson" by Simon and Garfunkel, the theme song from "The Graduate".  This was a strange choice for a 19 year old, but maybe I had a premonition or two!!
My total dislike of some of my fellow students certainly comes through with annotations such as: "Show me a Magdalene man and I'll be sure to leave quickly". This has to have come from the fact that I was supervised in Magdalene for a term and whenever I took my essay back to the Porters Lodge I always found drunken toff layabouts lolling about on the benches!
My ECB Paul will be delighted to hear that my friend Camilla also wrote to me to tell me Jeff Thomo had signed for Lancashire, but would unfortunately not be playing at Fenners, while I'm rather baffled to find a slip from the Cambridge Dating Service (what on earth was that? .. must have been a student scam!) telling me my ideal match was Markus Shaw from Christ's.  I can't have been that bothered, as I didn't turn up to the rendezvous. Who knows .. maybe I should have done!
But, as always, there was only going to be one winner of my favourite entry and it wasn't Andrew's chocolates sent from his ski chalet in Verbier, but a note from Dr A Seal, following a request from my New Hall tutor for him to supervise me for a second year in Trinity.  His handwritten letter reads: "I said it would be a great pleasure to look after you, or rather to have you look after me". No wonder I adored him.
So the message in this tale is to keep a scrapbook and encourage your children to do so. Believe me, in even 20 years time they won't remember the name of the star rocker, or even their closest friends.  They certainly won't remember details of parties, events, outings, day trips and family celebrations. The mobile age means it's more important than ever to keep hard evidence of the past – and I would say encourage them to send handwritten communications too, as it's so much more personal and engaging.  I said to my friend today, what was life like before mobiles and he said "We used landlines". I reminded him that it was using landlines that left him being stranded in a phone box in a violent storm once, rather than finding me at Olympia as planned, all thanks to a sudden evacuation of the place (I still don't know how I found him).   He just replied.  Good point LOL.  Sometimes, the old ways are the way to really speak to someone.
More importantly, get your kids to add a note next to their entry – that way they, like I, will really laugh out loud when they review their thoughts decades later.  If you don't know how to keep one, but fancy teaching your kids how to record the present for the benefit of the future generations, head to Dove Cottage during February half term and let them to the detective themed workshop.  It sounds a hoot and I wish I could pass for a kid.
My scrapbooks have taught me that I was remarkably hard to please .. and maybe I still am, unless someone knows how to connect.  Show me a child at the age of 5 and I will show you the man, said the Jesuits.  In my case, show me the woman at 18-21 and I will show you the eternal gypsy and free spirit that she turned into – having read these scrapbooks, I have no doubt of that!