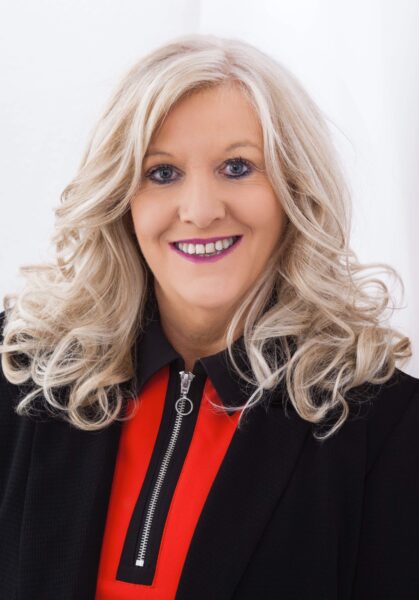 January 1st, 2018
The 'Pult-imates': Catapult PR's Ultimate Moments of 2017

Most Fun
The Gauntlet Appointed Representative day in York. Many thanks to Mr McCarron for making our group run the 2-hour treasure hunt trail, stop off for a swift half whilst other teams foolishly strolled the 'course', and ultimately winning us more points! We also smashed it in the cookery challenge, but were a bit gutted our quartet didn't get out of the Escape Room, particularly as Mr McCarron's did.  Darn those dominoes!
Most Out-of-Your-Depth Moment
Judging the Best Turned-Out Horse in the Hexham Racecourse Northumberland Day Meeting!  However, we now we know our braided tails from our shiny hooves and won't have to look so petrified wondering if a stable lad will question our decision!
Most Frustrating Moment
Watching the National Trust try to unwind the rope and mini-buoy lane-marker that they'd forgotten to lay out on the water for the All England Open Stone Skimming Championships, organised by South Cumbria Rivers Trust. Jane can't even handle the Christmas lights getting tangled!  Give that competitor a medal for stepping up and finally sorting it out before she screamed and screamed!  Oh yes, he won one – for stone skimming!
Biggest Compliment
"Wow, you're the woman with all the energy" (awards judge bumping into Jane by accident at the CIM Northern Awards). Just watch those sparks fly off her this year!
"Your Italian is excellent" – Hertz employee sorting out Jane's car hire after a very- very-very-very-very-very long wait at the Bologna airport desk! Great to see all the baffled Brits wondering how a blonde could conduct a 15-minute conversation completely in Italian on the topic of car hire!
Most Honest Response
Jane to business journalist: "You'll be pleased to hear I've had a new photo taken, as my son was getting sick of the sight of the current one."
Response: "Yes, I'm sick of it too!"
Best Photography
Game of Thrones-style shoot, Langley Castle. We lived and breathed the vision behind that project and have so much we can do with it still.
Picture of Mr Coates' twin baby girls – babies a long time in the making. So very cute.  Pity we never got a pic of his hair tattoo!
Most Pleasing Coverage
Gosh, we've had so much we can't remember it all. Probably a toss-up between the World's Largest Stottie story on the front page of the Hexham Courant, the press trip review we placed with Fabulous Magazine (The Sun) and maybe the very recent piece in The Sun about used kitchens.  But then January's FT and Daily Mail pieces were fortune-changing for a client … We could actually go on and on.
Most Humbling Moment
US-based PR student thanking Jane for writing 'Rogue Elephants' and telling it how it really is in the world of PR
Unsung Hero
Helen Grierson, glass artist and designer of the super-amazing 'Northumbie Awards' She interpreted what we wanted, went the extra mile to support us and is SO talented.
Blast from the Past
Being on a table with photographer Sarah Cuff, at the Northern Marketing Awards and taking a walk down memory lane.
Also, some nice LinkedIn likes & direct messages from
people once known!
Funniest Moment That Wasn't Funny at the Time
Jane's commandeering of a "taxi" in Bologna, the night of the Champions League final! When you think how the conversation went, it's just impossible not to burst out laughing at what happened.
Superhero
'Taxi driver' taking "English people" back to the Hotel Cosmopolitan the night of the Champions League final!
Most Satisfaction
Scooping more awards than any other Northern agency across 3 awards schemes this year!  It just had to be that.   Otherwise, not looking back or reviving things in which the rules weren't attractive the first time round.
Cutest Moment
Little girl saying "Stottie cake" to camera in her wonderful Geordie accent.
Biggest Area of New Client Interest
Pet PR.  Definitely pet PR.   This is closely followed by copywriting and insurance.  Where are the Community PR briefs? We've won Community PR awards for two years running, not to mention in other years!