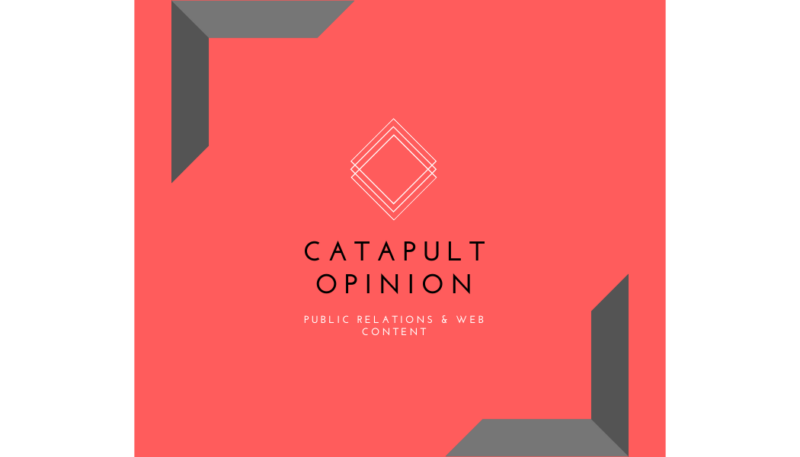 March 22nd, 2020
The Value of Web Content: Muse on the British Museum's Example
Hello, site visiters! You may recall that, just a week ago, as the UK was just starting to really feel the impacts of the coronavirus pandemic, that I wrote a blog urging businesses to up their game when it comes to web content. That article, which you can find in our news section, encouraged business of all types to commission or write interesting blogs, stories and newsletters, to stay in touch with their customers. This was always going to be a leap of faith for some, but I was sure that consumers would start to feel hungry for really powerful and uplifting messaging and content. I was certain that consumers would experience a need to explore and look for some form of positivity. I am pleased to report that my gut-feel was the right one.
My validation comes from the fact that The British Museum, whose doors are shut for the foreseeable future, has seen a spike in web traffic that isn't just a blip but absolutely phenomenal. In the last 2.5 weeks, it says its web traffic has doubled, from 472,890 to 978,548 visitors, even though all those visitors can do is to simply browse online collections and take virtual tours. There isn't a chance of them visiting.
Staff at the British Museum report a 20% increase in traffic in the last week and say most site visitors live in Italy. There, of course, coronavirus is producing a human tragedy now second to none. The UK is reportedly on the same trajectory and will 'be' Italy in just three weeks time. The British Museum's website visitors are said to be seeking solace in art and culture, in most troubling times, with the comment from observers at the British Museum seemingly suggesting that this is a unique occurrence which can only be experienced by an arts and culture organisation.
Whether this is true or not is for you to determine. Personally, I would suggest that people interested in the arts are just looking for good content about something that interests them. I feel that visitors who have an interest in travel will seek similarly uplifting content from hotel, B&B and tourism destination websites. Entrepreneurs and those interested in business or financial services will be visiting the sites of businesses and financial services providers. Those keen on gardening will search for value-added content that can inform their decisions as to how to shape and transform their outdoor space. It's not really rocket science. People will be Googling for uplifting things to read and learn about, which give them some benefit at an emotional, practical or general interest level, according to who they are and what interests them.
I predict that many business brains will use this doldrums period to actually focus on working on the business, rather than just in it. That may be through necessity – because coronavirus will require a business restructuring programme – or simply because business brains are idling and needing to be employed on something useful. Any brand or business providing valuable and thought-provoking articles online are likely to find these business brains arriving at their websites, but only if their content is compelling enough to rank highly in the search engines. They will be reading the material and articles available on these sites, forming judgements about the brands creating the content and perhaps being persuaded that they are someone to work with, when the epidemic passes.
Fundamentally, any website should be playing the role that a business's day-to-day communications with customers would have fulfilled, had the office, hotel complex, restaurant, venue or shop floor been operating as normal. Everyone's content programmes should be in overdrive, filling the gap their own staff cannot.
Sadly, however, the vast majority of websites will not be creating such content, as their owners have always underestimated how their websites could perform, not appreciating their power to persuade, influence and inform. Many business owners have just seen them as necessary evils that demonstrate that a business trading, or which sell products and services online, or which have a booking engine sitting behind them.
To all those people who have not made their website content a priority, the British Museum example is a shining example of why that was a bad decision. If you are amongst those who did not feel that content had a role to play, please work on this, to get yourself through the coming months. Fill your website with engaging, useful and continually refreshed copy, blog and articles and use it to help support your business t the max. No other resource is likely to be able to do that as effectively.
Web content can be a major asset, if you get it right. Refresh your blog or news sections frequently and make sure you enrich these sections with value-added copy that can help you to reinforce customer relationships and create new bonds with potential customers. The businesses that get out of the starting blocks fastest, once the pandemic passes, and which are then in the best shape in terms of customer loyalty, consumer respect and even consumer gratitude (if the content has brought some cheer, become the cornerstone of new business strategies or filled long gaps in the day), will be the fastest to get back up and running and the healthiest in terms of awareness levels and respect.
And think on this. Those who are pro-active content creators may also have captured market share from competitors – including possibly you – who ignored the power of content at their peril, sat back and treated your online presence as "just a website."
By Jane Hunt
Join Jane on LinkedIn @janekhunt