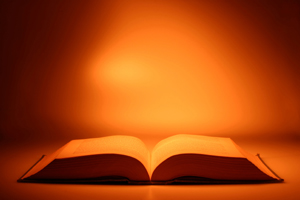 October 10th, 2016
Three Months On
Today marks three months that have undoubtedly been the hardest ever, though July 10 seems like yesterday. The flip side of burying yourself in work is having some amazing new PR clients, exciting public relations projects and fabulous PR results. Here a snapshot of what's happened and what's coming up.
Northumberland & the Honeymoon Bride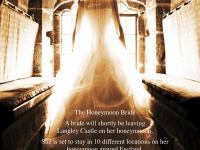 We'll start with Northumberland, where our PR work for a tourism client has been as exciting as ever, but where we will sadly have to say goodbye to a wonderfully supportive individual who has faced ill health and decided life is too short to continue in his role. That's something we can echo 100 per cent. Hopefully, over a forthcoming weekend, we'll get a chance to say a proper goodbye, with a tear in the eye, no doubt.
To assist the promotion of this client, I had the personal pleasure of spending a morning on Hadrian's Wall, in the pouring rain, with the lovely Sara and Kevin from Wilddog Outdoors. Whilst one ended up with Mary Berry's proverbial 'soggy bottom', despite new waterproofs bought at Fleetwood Freeport, it was an amazing experience. It just shows how busy one has been that one's blog on this still hasn't been written, but it will be … one day soon. It was an incredible interpretation of what life along Hadrian's Wall would have been like, back in the day (Roman day, that is) and something nobody should miss.
This week, something exciting is happening with this Northumberland PR campaign – the Honeymoon Bride Competition – a PR-led initiative that will see communication cascading across the media, direct mail, the web and social media, all seamlessly and simultaneously. This is all in advance of Langley Castle's wedding fair on Sunday, from where a mysterious honeymoon bride will depart and embark on a mystery journey that will see her stopping at 10 secret destinations.
Over the following 30 days, those wishing to win a two-night luxury stay with dinner each evening, afternoon tea and champagne on arrival, can follow the contest on Facebook. Every day, a clue to one of the destinations will be revealed (one clue per day) and, when all locations have been guessed, an entry can be submitted.
To help, there will be a video posted at YouTube and on the Langley Castle website that will give a visual clue to one of the locations. Those attending the wedding fair will also get a head start, by collecting the clues for location 10.
We shall also be getting up incredibly early to be at a meeting in Ashington on Thursday, to let tourism businesses from across Northumberland know about our drive to establish a high profile 'Northumberland Day' in the county's calendar.
Stone Skimming 2016
When it comes to outdoor activity, in the rain (and there's a common theme here that has followed me throughout my life in PR), there was nothing like the All England Open Stone Skimming Championships, which took place on the Saturday before the August Bank Holiday (as always) this year, in the Lake District, Cumbria. If you needed to have reaffirmation of true British grit and spirit, seeing hundreds of people in soaked cagoules and trainers, throwing stones at the surface of a decidedly choppy lake, before heading back to the cover of the crammed and very wet marquee with rain running off their faces, this was it. It was truly incredible how many people turned up, regardless of the conditions, and how much money was again raised for South Cumbria Rivers Trust.
Although we handle this Cumbrian PR for free, as part of our CSR activity, you can't say we didn't put 100 per cent behind it. As our contact said: "This was our best PR year ever", and that's saying something, given how much coverage we've generated over the years. As a result, we are now about to create another piece of PR for this contact's own personal business which we helped launch a few years ago.
Stepping out with Stefano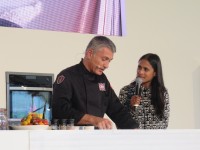 For once, however, the sun shone – both literally and figuratively with the arrival of our wonderful Italian PR client, The Boho Chef, Stefano Corvucci, who endured the journey from hell, thanks to BA cancellation, BA then cancelling return flights and a derailment north of Watford that meant a six-hour journey from Heathrow to Preston.
The following day, however, the drive to Leeds went swimmingly and we had a glorious day in Roundhay Park, at the wonderful, inaugural, OnRoundhay festival, where Stefano was one of the demo chefs in the John Lewis Chefs' Kitchen. Without a doubt, his cooking demo was the most popular by far, with every seat being taken and a 'standing room only' attendance basis operating as he wowed the crowd with his making of spinach and ricotta pasta roll, from scratch, including the pasta, in just 35 minutes.
We also managed to grab some PR shots in the sunshine, which will be launched as part of a campaign for another client (a Yorkshire PR client), before diving into a good old British pub for dinner!
Over the last week, we've also been writing a piece about Stefano's typical day back in Bologna, which will be appearing in the catering sector's main (and superb) Italian-only publication. We're sure that Stefano will be heading to more festivals soon but, in the meantime, we've other exciting plans to progress.
Doggy Delights
One of the most rewarding things over the last week or so has been a wonderful endorsement of the pet product that we are promoting through PR, from someone who is an expert on dog behaviour and also well-known in her sector for other animal-related care and therapies. This should prove a real boost for the pet PR campaign and it's refreshing to find someone who is just a lovely person, who wants to help and further the success of a product she believes in.
Awards Mania
It has to be said that we've got awards news coming out of our ears. Within the three-month period that has been so tough, we've been short listed for a CIPR NW PRide Award and a Northern Marketing Award ourselves, but written entries for others that now mean that three different clients are up for 4 awards themselves! This is in the Amazon Growing Business Awards, the National Business Awards, the Lancashire Tourism Awards and the Insurance Times Awards. Who says the way you put yourself across in an award entry doesn't make a difference!
Boosting Brokers
It was very beneficial for us to head to Birmingham at the end of September, to talk about PR to brokers in the Willis Towers Watson network, presenting our impressive credentials when it comes to insurance PR and demonstrating what we could do for a wide variety of insurance brokers. We already have some new business leads from this, but also met someone who will be helping us with our new business campaigns around our heartland in Lancashire (which we classify as being Lancashire, Yorkshire, Cumbria and Cheshire), but also our two new bases in Bournemouth, Dorset and Ashington, Northumberland.
New Client
We've already scored some notable successes for our new business services PR client, for whom we are carrying out a huge and dynamic programme of work and an exciting public relations campaign. One of our ideas is already bearing a lot of fruit, thanks to a quirky treatment and attendance at a roadshow has provided a whole raft of other ideas. Apparently, another brief is heading our way, as a result of what we've already achieved. Again, not bad for a Lancashire PR agency!
New Business
All the materials are now at hand for what will hopefully be a memorable new business campaign, which our new telemarketing contact can follow up in various waves. We're determined not to stop still and not even a nasty accident with a kitchen knife has slowed one down! The campaign could be really exciting and we should have some very current, very impressive results to showcase to any new prospective PR clients. I've been wanting to use the mechanic that this one revolves around for some time and, thanks to great customer service from a Cornish company, and good pricing, it's become affordable enough to do. It will be interesting to see the results. Definitely one vibrant mailer for vibrant businesses wanting vibrant PR!! After all, that is our ethos!