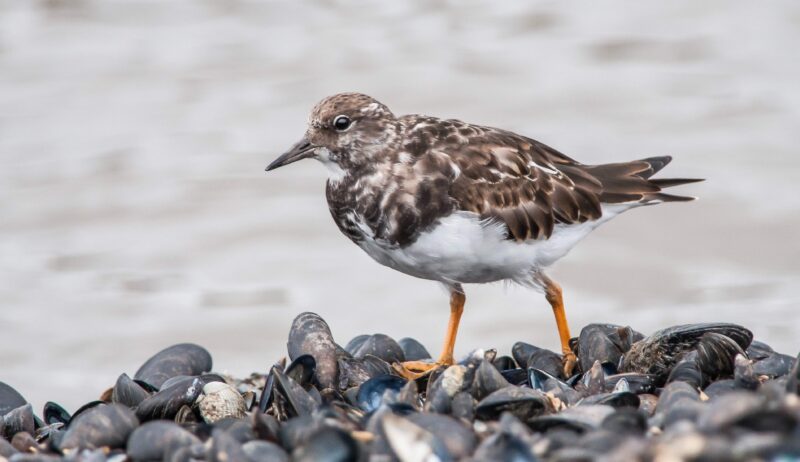 September 2nd, 2021
Turning Stones for Thought-leadership Content
One of the great joys we derive at Catapult PR, from our PR and content writing is that of carrying out desk research. In many ways, we regard that as the source from which to derive the 'magic ingredients' that can ultimately pepper a story with unique elements and facets and move it from being a 'so what' piece of copy into something that is compelling and which inspires action.
The research is the fuel that shapes how the piece will eventually come together. It's the phase of the whole process that can be a major influence over the 'hook' of the story – which every story requires, if it is to have a desired impact. In short, it's a vital part of the strategy that is the spine of all of our work.
Creating content for thought-leadership
We get a huge kick out of what we see as a vital research phase in the creation of thought leadership – a phase with which we know that many simply don't bother. We know that research is a key component of not just the authority which many clients need to build and maintain but also, fundamentally, the interest level within content. Who, after all, wishes to read something obvious, bland and presenting nothing that at least raises an eyebrow, answers key questions, or adds a smile?
Content can be used for three main purposes – awareness, entertainment and utility purposes (the sale) – and none of these should slam the door in the face of research. It adds the flavour to each and can be the catalyst that ultimately helps a prospect take the desired action, whether that is enquiring, purchasing, or doing something such as donating or getting involved.
Research-fuelled content and PR
Our passion for research enables us to bore for England on so many different weird and wonderful topics, being our very own Michael Caines in the 'did you know' stakes. We simply love exploring facts and figures, uncovering unique angles and using knowledge to inspire creative PR campaigns and approaches.
We actually find it stimulating to have to consider whether to change tack with the intended story, according to what we discover. Luckily, we are agile enough to do so and big enough to recognise that sometimes your first thought can be improved, if the evidence suggests that a stronger strategy exists.
We enjoy cherry-picking the best gems that turn up and, in fact, we could be considered the Turnstones of the PR and content world. If you aren't familiar with Turnstones, they are a species of bird that you can find on shorelines doing just what their names suggests, turning over stones, looking for small marine creatures – insects, crustaceans and molluscs – that form the basis of their diet. This is a fact which we learned whilst carrying out PR for a Waders and Wildfowl conservation and environmental tourism PR project, on behalf of the Morecambe Bay Partnership, for which we threw ourselves into researching the different species that visit the Bay each year and even got the binoculars out, to head to Hest Bank and spend an afternoon watching various species in action. Real life, wildlife research!
Curating content; creating compelling words
For us thorough research is a demonstration of analytical skills and editorial and strategic judgement. We relish being curators of the content that will be a story, article or PR campaign's platform and like to use our brains. We have plenty of brainpower to use, plus skills acquired during PhD research at Cambridge University.
We simply don't just throw content together, slap words on a page and hope that suffices. That is anathema to us. It's actually also truly depressing for us to see that others will produce content of such low quality and expect the client to accept that. In so many cases, it is clear that the art of desk research has been abandoned. Often, people are too busy pressing buttons on smartphones to concentrate on the data, reports and, dare we say it, even the well-constructed words that actually provide the basis for the informed view, or the added value to the story. Video is seen as the panacea for all. It isn't. It's one tool and ignoring words is naïve.
Research and award-winning PR
We were absolutely delighted when the judges of the national CIPR Excellence Awards actually mentioned how impressive they found the research that underpinned the 2021 Best Business and Corporate PR Campaign in the UK – something which we put together for a very small SME in the kitchen sector. Our research provided that campaign with a completely unique angle, not to mention enabling the client to achieve a 'first' in the UK. The thing we stumbled upon in the research which we conducted was actually just a sentence in a long research document. That one gem gave us the inspiration for a campaign that transformed the client's business.
That particular research was conducted into the Government's waste strategy for England, but we are continually gleaning research from all manner of sources. We are regularly to be found browsing a wide variety of legislation at gov.uk. We are frequent visitors to the ONS website. However, we can equally be found delving into insurance sector white papers, CILA reports into various types of insurance claim, reports produced by a wide range of industry bodies, legal interpretations of cases that have been before the High Court or the Supreme Court and management theory, as detailed at sites such as HBR and McKinsey. Beyond that, we will pick up research-based information from any trusted source, be it a marine shipping expert, a trade media title, a national newspaper or a thought-leader's blog or latest paper. We then compile our findings so as to make that research a strategic tool, with real teeth when it comes to our client's objectives.
Adding value to content
We subscribe to other tools too, which enable us to build topicality into our copy and link clients' work and projects to dates in the diary, both historical and current. The relevance factor is again provide by researching these 'events' and using them to add colour and vibrancy.
If you require articles for your website, or white papers for your use online and offline, which are well-researched and a step above those of your competitors, on the basis of their substance, depth and syntax, Catapult PR should be your first port of call. Thought-leadership starts with having the right body of evidence that can build credible arguments. Continually bringing prospects back to your website, until they are ready to buy, means you need compelling, useful and interesting things to say and words that enable an impression of you to be built. Ensuring Google pays you attention requires all of this too. Get your content right and you should be winning all round.