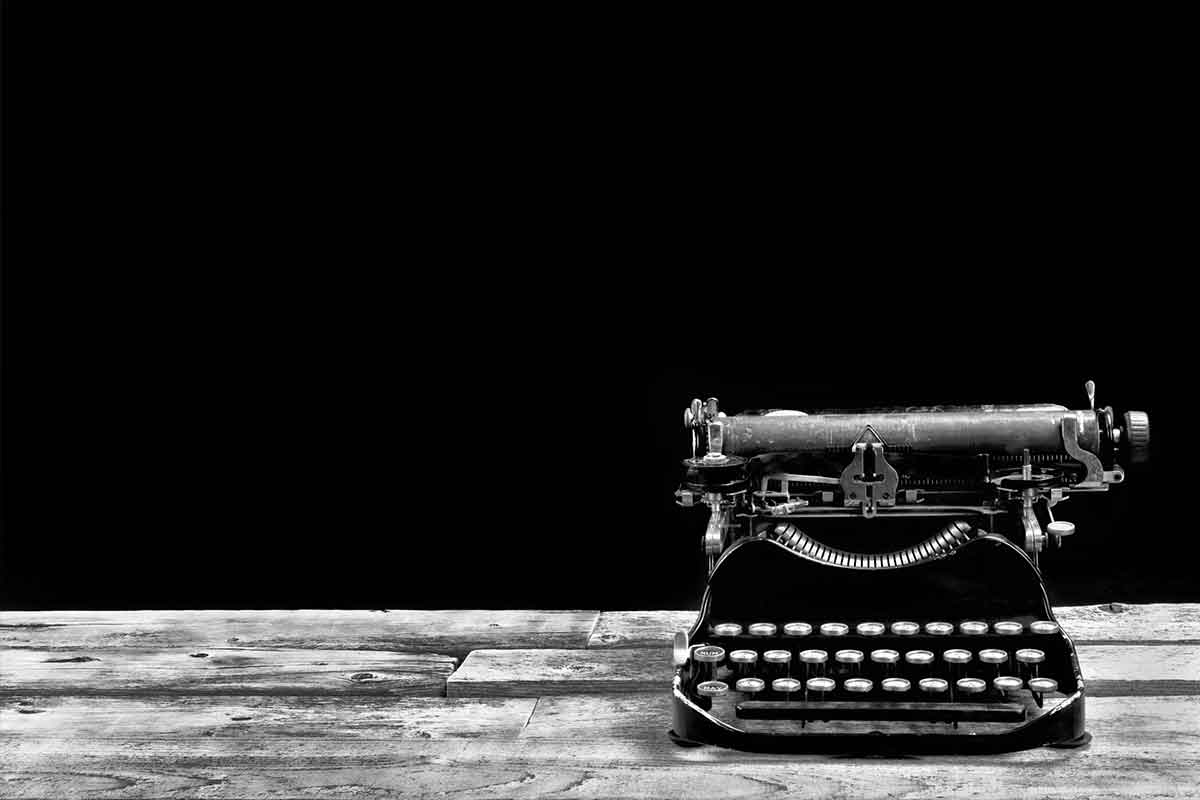 March 29th, 2015
Verbals and Vivacità: Domenica a Bologna!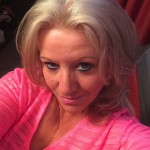 A very strange thing happens when I step foot on Italian soil.  I suddenly a female Caesar, having come, seen and thus being damned determined to conquer the Italian language.  Blackpool's very own Boudicca becomes more fluent in Italian that she can quite believe herself, dredging up vocabulary she wouldn't remember in a million classroom linguistic battles back in the UK.  Step two of this process isn't a strange thing at all.  I simply test my linguistic goddess credentials out on poor unsuspecting taxi drivers and chauffeurs, the UK version of which, as many will know, are my favourite people to chat to in the world.  When not in Rome, but in Bologna, do what the Bolognese probably don't do!  That's my motto!
The fact that, when I start to spout, all suspect I have to be German, as no English person could possibly speak in a foreign language really amuses me.  It is, however, an indictment on colleges, like my own local college, which have virtually wiped languages out of their establishments, in favour of much more useful skills such as learning to be a croupier.  Nota bene, those who are culpable of this crime!
My first foray into the linguistic heavens happened when picked up by a chauffeur in a Mercedes-Benz, at Bologna airport.  The poor man had stood there with his board reading HUNTYANE for a good half-hour … as per usual, the baggage handlers at Bologna were on a go-slow – a situation that led to a very vociferous Italian man with all the right hand gestures, who happened to be standing next to me at the baggage carousel, letting off steam and moaning that it takes almost as much time to get your bags in Bologna as it does to fly there from Frankfurt.  Good point, well made, I thought.
So said chauffeur bundled HUNTYANE into his car, rescuing the feet that had walked a million miles for one of his smiles at Frankfurt airport and I proceeded to enquire about the weather.  Well, the moment he knew I could speak his lingo, and came from somewhere an hour away from Manchester, there was no stopping him.  I soon learned that he was an ardent fan of the Rossoneri, (I did enquire whether he meant he supported Inter or Milan, to which I got a 'NO, INTER NO!  MEEE-LAN, MEEE-LAN'.  Feeling bad about having inflicted the thought of blue and black stripes on him, not to mention years of Jose Mourinho, I tried to jolly him along by regaling him with details of my tour of the San Siro the year Italy had a heatwave and temperatures soared to over 100 degrees.  I then made the mistake of upsetting him again, by mentioning my beloved Filippo Inzaghi – only to find he thinks he is far too young to be the manager of his beloved team and, quite frankly, is rhubarb at the job (to put it politely!)
He then latched on to the Manchester United link in a very big way, so here I knew I would be on solid ground.  I even went so far – in my new-found cloud of fluency – to explain all about the Class of '92' to him, having discovered that he, as I, had a weakness for Ryan Giggs.  That swung it.  I had my case carried into reception, as I arrived back at what feels like home – the Hotel Cosmopolitan, Bologna.
Little did I know that there, emerging from a door, would be a man I've regaled more than a few times – the lovely mini-bus driver with the very dark, very curly hair, who is, as I said to the receptionist after he'd beamed at me and said 'A domain?', un uomo 'molto gentile'.
Flush with this linguistic prowess, I set off by taxi this morning, rather peeved that the lovely wild berry jam is no longer on the breakfast buffet, to explore more of Bologna – and to do it in depth, cioè (that is) in enough depth to write a travel feature about it.  I had foolishly thought I'd 'done' most of Bologna last year, but I now realise this was a misconception brought on my the degree to which my feet hurt after my various treks.  Yesterday, I realised that there was a whole section of the city, one side of Piazza Maggiore, which I hadn't discovered.  This was my mission.
I must have sounded 'in the know' when I told today's taxi driver that I wanted to be dropped off at the bottom end of Via dell'Indipendenza and specified 'where the Friday and Saturday market is, please.' This elicited a 'You speak Italian?  Are you German?' once again, so I went on to explain my years of study, how I haven't had a lesson in a year and how my Italian teacher returned to Italy having had cancer.  This led us into the 'life is too short' debate, a whole section of the trip about regional dialects, both in Italy and the UK and a Bolognese taxi driver's greatest lament (so I have learned over the last year) – immigration and the 'decline of Bologna'.  I did think to tell him that if he thought that, he ought to visit a few cities in the UK, but he was too busy quizzing me about which British regional dialect was the hardest to understand.  I then discovered that this man was absolutely passionate about Bologna, as he explained that the purity of the Bolognese pronunciation was lost even if you venture as far as Modena (not very far at all, in fact).  But there was more.  I dared to mention my love of piadina, to which he threw up his hands, off the wheel for a good ten seconds, declaring that piadina was from Romagna.  Luckily, there was a whole chapter in Allegro 3 about Emilia-Romagna (a province split between Emilia and Romagna funnily enough).  It was soon clear to me that the man complimenting me on my Italian was, in fact, a die-hard man from Emilia.  I didn't utter the dreadful word 'piadina' for the rest of the journey.
Now, another strange thing happened to me yesterday, which some would say could only happen to me (hence the reason I have friends desperate for my return, to hear the latest adventures of HUNTYANE).  Now, call me conservative, but I didn't really expect to be frisked at Manchester airport and then be told I've got some of the firmest legs the female frisker has ever felt – and she's felt a lot, she said, in her frisking capacity!  I must have decided to firm them up even further today, as I have literally walked and walked and walked in a non-stop fashion – other than for two stops at my favourite waterhole – Canton de'Fiori.  These were very well-timed stop-offs – the first at 12.01pm, when I decided the sun was beyond the yard-arm and it was time for my first Aperol Spritz – and the second at around 4pm, when my feet were literally on their last legs, attached to my incredibly firm ones!
In between, I had stumbled across artisan craft stalls and purchased earrings and a scarf, taken hundreds of pictures of Bologna porticoes, street scenes, buildings, Neptune in all his unclad glory, le Torri di Bologna and more.  I had found that parts of the city were Bologna, but not as I knew it, finding the streets and areas I'd realised that I'd missed last year, including Via San Stefano – truly delightful – and Via Clavature.  I interviewed shop owners and made notes as I wended my way around the packed streets, avoiding street artists, musicians and musical bands, even men attempting to do what was one of my favourite childhood pastimes – blowing bubbles.  I did nearly step in here, as they were pretty hopeless at it, dunking their hoops in washing bowls of washing up liquid and trying to create bubbles of giant proportions.  I was on the verge of taking over and pointing out that size isn't everything, but I didn't want to offend their masculinity and wasn't quite sure how the translation of that in Italian would work!
It is fair to say that the spending money has dwindled ever so and I really should have bought that travel money wallet that says that 'holiday money is real money', but I'm sure my Nan would have delighted to see me touring the earring shops, just as I used to in Roses, in Catalonia, after a Sangria or two in the square around the corner, which always made so many pairs of earrings seem just perfect.
With an already packed book of notes, I perched at one of the street tables at Canton de'Fiori (having sat in the slightly posher raised and canopied area earlier.  'La gente' (people) were a constant source of interest, the sun having brought out thousands today and, perched on my high stool gave me the opportunity to photograph the frescoes on the ceiling of the porticoes there.  As I ordered, I asked if the waiter could give me some of the history of my favourite watering-hole and he did better than that … he brought me the owner, Daniele, who I interviewed for quite some time, learning about the family history and how the bar came about. This was all in Italian, of course, my tongue being looser than my legs – allegedly!
He also divulged something that I would never have known in a million years.  Just a few feet away from us was a white column – and of all the columns in all of Bologna, it happened to be near his bar.  This, it transpired, was as special as columns get – the only white one in the whole of Bologna, whose terracotta hues are to die for.  And the reason for this?  Because, as Daniele explained to me, it marks the very centre of the city of Bologna – somehow, the bar that has become the centre of my universe, truly is at the heart of 'La Rossa', 'La Dottoressa' or 'La Grassa'  (the fat) – the three nicknames for Bologna (the red, the learned doctor and the fat (thanks to its colours/politics, centre of learning (the oldest University in the world, founded in 1088) and its fabulous food.
Daniele refused to let me pay for my second lot of refreshments, so I shall have to return for more!  As he said, 'pay the next time'.  Perhaps that was thanks to my telling him that I love the 'vivacità' of his bar, or because I loved the words of wisdom that his father had imparted to him when he took on the business (for that, you'll have to read the final article).
So all that remained was a long walk back down Via dell'Indipendenza and another taxi ride.  The usual surprise ensued, the moment I started to speak, and this conversation was about the sunshine bringing out 'la gente', the air crash tragedy in The Alps, the 'orto' – vegetable gardens that we pass as we leave the city limits and head to the hotel and 'La Fiera dei Libri' – the Book Fair.  This driver informed me that his brother was an illustrator of children's books, but now draws archaeological exhibits for a living. He added that he loves it when the Book Fair is in time, because the people he has in his cab are so much nicer and vivacious.  Quite!  Apparently, the type of Fiera being held affects the mood of the city, as different types of exhibition bring different types of people.  I'd say (even though the thought that it's probably not a barrels of laughs when the accountants come to town did cross my mind) that the city affects the mood of the people visiting .. but then, I'm biased and not ashamed to say so.