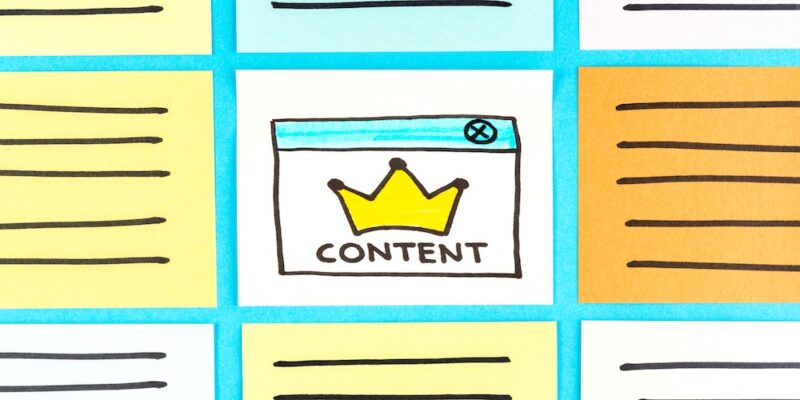 March 17th, 2020
Why You Should Not Cancel Marketing Because of Coronavirus
Today, I have posted an article online at LinkedIn, which focuses on coronavirus, very real fears and concerns but also the role we all have, as businesses, to support our customers and those who could one day be our customers. Not being blinkered into thinking that we can only market down traditional channels and being open to the power of content are two strategies that I see as being key to business survival and the retention of client or customer loyalty. Here is the article I've written. If you need help with your content, strategies or PR and marketing, just give me a call on 01253 446925. We work with clients UK-wide and in Europe and always try to provide the best possible advice …
How to Promote and Market Your Business During Coronavirus Pandemic
Coronavirus is hitting those who open their doors to the public like nothing has ever done before. Pubs and restaurants probably lack the open spaces that could be their get out of jail card. Visitor attractions with gardens as well as indoor spaces are having to shift the focus on to the outdoors, hoping that total lockdown will not come. The way things are developing, it may well be on the horizon.
So, what is the marketing advice here? Having worked in PR and content writing for so long, I have seen a few crises develop, none on the scale of coronavirus but full of negative impacts nevertheless. The companies that I have seen come out of this best, have been those that have 'carried on marketing' regardless, recognising that out of sight is out of mind. In the past, this has, at times, been hard to do. If there is one positive to be had from coronavirus, it is that digital strategies can still reach the parts of the buying public that offline media may not, if flyers sit in racks in empty venues and magazines and newspapers find themselves left on the shelf.
Focus on that latter thought for a moment. If you were to spend even just four months in lockdown, would you still be as attached to a magazine that you currently habitually read? I suspect the habit might be broken, whenever you are free to get out and about once again. View your business as the magazine in this scenario and you may just understand why I feel continual marketing is so important.
Fundamentally, I feel every brand – not just those in the sectors most affected by coronavirus – needs to create or boost a contact strategy, by staying in touch with clients digitally. The conversations I had yesterday convinced me that consumers will stay loyal to those who make an effort to contact them, empathise, support them and give them a sense of normality amidst the abnormal.
Consumers will also be changing their buying practices, getting online more, regardless of their age. They will also crave the face to face contact they cannot have. They will visit the websites of those who can provide the uplifting online content they need to consume and will most likely subscribe to newsletters that offer 'value', this being defined at this period of time as hope, enjoyment, entertainment, knowledge and more. I believe they will build up a 'bank' of must-do things and experiences that they can do when all of this is over and that in itself will provide motivation to dig in and get through it.

So, what marketing strategies should you be employing during this coronavirus outbreak? Here are my thoughts.
1) Content, content, content. If you do not already have it, create a news/blog section at your website and either write or commission content that will allow people to still enjoy what you have got to offer. Be innovative in the content you produce. Make sure it is well written and delivers value in the way in which I defined it above. Put the content on your website, where it can be enjoyed but flag up its availability on social media, so your followers can read it.
2) Newsletters. Create a newsletter and enlist subscribers by tapping into your social media following, if necessary. Make sure every newsletter you create again adds value. Many newsletters will need to change in tone, shifting from being sales tools to becoming empathy communicators. Many will also need to focus on generic themes touched on by your business but not necessarily about your product or service. You should be entertaining those cooped up at home and, if you have no internet shop, you cannot expect them to visit you. This is your long-term strategy, remember, to come out the other side with lots of brand support.
3) Online Shop. If you can create an internet shop, do so. The health situation is likely to have long-term impacts on the way society purchases goods and services and you need to be part of that change. Once you have an online shop, you can also create content that will pull people into it, virtually. Here, you probably need a content writer, who can work with you, to create keyword rich, tactical copy that can attract the Internet browser.
4) Virtual Visits. Moving on from point 4, if you are a visitor attraction or another business that will not be able to generate footfall or sell tickets, perhaps you can sell a virtual visit. If you could commission a video that would offer people a virtual tour and then sell access to that footage, that could potentially bring some income in. If you have footage, and don't wish to charge for it, use it in your content strategy.
5) Storytelling. Consider the power of Instagram stories in the current climate. As I said, people want to talk to people who are experiencing the same emotions as themselves, so why not record a bit of footage each day, to share positive feelings or express how you could do with some support right now. Being real is what can make a brand super-powerful.
6) Facebook Live. Perhaps test whether a Facebook Live session could help sell particular products within your shop, to an audience way beyond your usual catchment area. Let the public see your product, describe its look and selling points and then buy it, if they want it. If the public can't come to see your products, or buy them online, there are digital ways of taking them out to the wider world.
7) Webinar. If you are selling a service – or even just wanting to boost a visitor attraction's marketing – you could consider staging a webinar. That could be focused on a particular skill that you wish to teach people but it could equally focus on a theme at your attraction e.g. 'Our Victorian Links' or 'Mindfulness; where to find it at our attraction.'
I hope you can see that it is essential that your marketing continues during these difficult times and that the nature of your marketing may need to change, become more subtle and have a greater focus on the building of both your brand and loyalty for your brand.
If you can accomplish this, you should be in a stronger position than ever when you can again open your doors as normal, having a competitive advantage over those who did not engage with customers and consumers and reach out to support them.
Even if you are in the enviable position of having an online brand, be mindful of the fact that you will probably face far more competition whenever social restrictions are lifted and, if you have taken your customers for granted and not supported them in their hour of need, there will be no reason for them not to jump ship and take their spend elsewhere, if other options materialise.
Go back, look at your budgets and how you originally intended to do things and reallocate, rather than taking a narrow view and simply stopping all spend. You need to be very 'canny' as my Northumbrian friends say. Open your eyes to new options and you will probably have the spine of a survival strategy.
by Jane Hunt, PR specialist and content writer.
https://www.linkedin.com/pulse/how-market-your-brand-business-during-coronavirus-jane-hunt/